3) The Start Of Civil War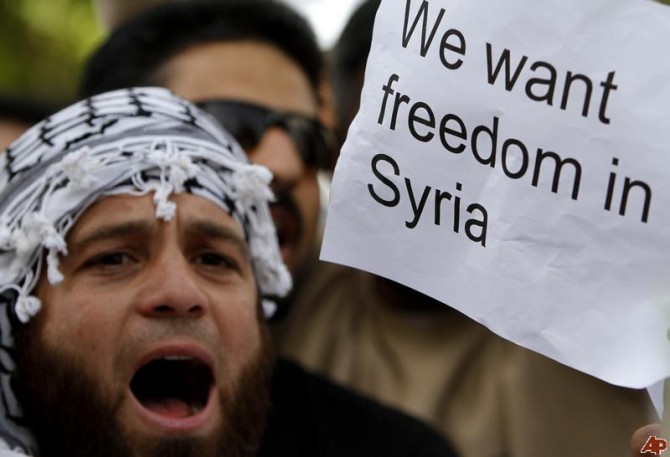 The grumbling and dissatisfaction with Assad had been growing for years and it would only take a relatively minor incident to snap the camel's back. It's difficult to know exactly what that incident was but there's a couple of possibilities:
In March 2011, some kids were imprisoned for painting anti-regime graffiti. Some of them died in prison and this sparked public protests that spread throughout the country.
Another theory says that demonstrations began, mirroring those in other countries and the regime cracked down on peaceful protests hard. In April 2011 the Syrian Army started firing at demonstrators and that quickly escalated into an armed uprising.
☛ Next: Bryan Adams In Syria