Although last summer David Chase revealed that Tony Soprano wasn't actually dead, he's never discussed the true meaning of the final scene of The Sopranos at any great length.
Eight years later though, Chase decided to explain the final scene and his thinking behind every single shot of it in great detail to DGA Quarterly. You can read the results from this on the slideshow – one slide for each shot – all words are Chase's own.
If you're still missing The Sopranos, didn't you see that they came back last week for a short HBO promo?
Featured Image VIA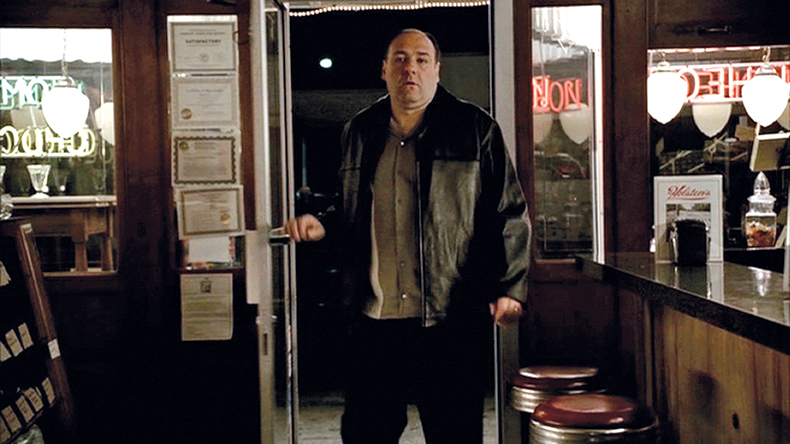 Images VIA
It was my decision to direct the episode such that whenever Tony arrives someplace, he would see himself. He would get to the place and he would look and see where he was going. He had a conversation with his sister that went like this. And then he later had a conversation with Junior that went like this. I had him walk into his own POV every time. So the order of the shots would be Tony close-up, Tony POV, hold on the POV, and then Tony walks into the POV. And I shortened the POV every time. So that by the time he got to Holsten's, he wasn't even walking toward it anymore. He came in, he saw himself sitting at the table, and the next thing you knew he was at the table.