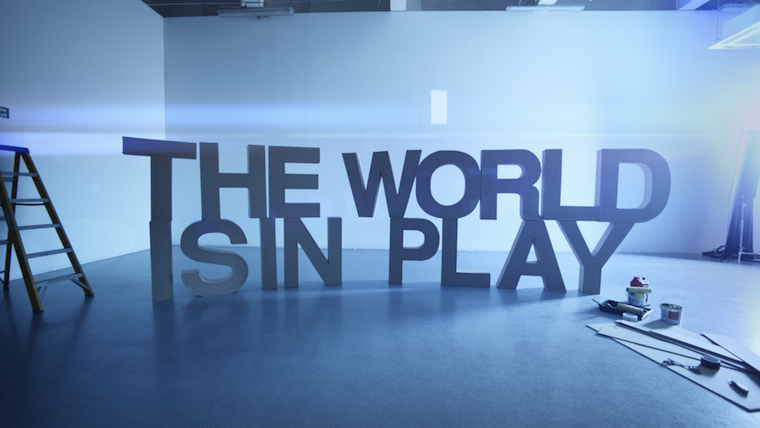 I don't normally post about adverts on Sick Chirpse that much unless they're completely gross or really funny like this old advert for Scampi Fries or ridiculously controversial like this NSFW condom advert or sometimes if they're really cool like this advert for the Sony Entertainment Network called Listen. Watch. Play.
In their own words, Sony 'put some of the world's best music, movies, games and technology all under one roof, added a huge chunk of creativity and made something truly unique: One of the greatest entertainment experiences the world has ever seen, inspired by the minds behind Sony Entertainment Network.'
The Sony Entertainment Network is basically a combination of iTunes, Netflix and whatever program you would use to buy video games online (does that exist yet? I'm out of the loop sorry) for a real low price. For example, you get unlimited music for 5 Euros a month which sounds pretty cheap to me (I don't really know the rates though because I still download most of the music I listen to through bit torrent or rapidgator or whatever's hot for that at the time).
The advert tries to convey all this in two minutes and it does a fairly good job of to be fair as there's a lot of completely sick futuristic cool stuff going on about it. Reading the press release, it turns out that the project had an extensive pre-production period in order in order to organise a live event over two jam-packed shoot days and two locations involving a massive cast and crew including set designers, illustrators and graffiti artists, as well as a body popper, a live band performance, a light sculpture, a room full of TVs, a massive warehouse cinema and, last but by no means least, the most insane driving simulator you've ever seen. And they cram all that into two minutes.
If that doesn't make you want to check it out maybe this will – the best thing about the advert isn't all the stuff going on it but the song that they're playing on it, it's called 'U Got The Power' by some dudes called Swiss Lips and it's an absolute banger. Next time you're at a house party and you want to get everyone dancing stick this on and the whole place is gonna be rockin, it's just one of those songs that has a great beat and is instantly catchy and makes you want to party. I was listening to it on my laptop on the couch and my housemate instantly came in from the other room and was like 'what the hell is this? It's awesome' so that kind of describes to you how cool it is.
So yeah check out the video below. For more information, check out the Sony Entertainment Network website:
[yframe url='http://www.youtube.com/watch?v=DSsh9BclXaE']