Everyone on earth wants to go to Snowbombing festival, that's pretty much a given. It's got booze, beats and lashings and lashings of creamy soft snow. This year the Snowbombing mad-box will be popping open in Mayerhofen, Austria between the 4th and 9th of April. The time approacheth.
(We've teamed up with Snowbombing to give one of you lucky homies 2x full packages to this April's festival on the slopes of Mayrhofen, Austria (flights, accommodation, ski hire, festival passes and a round of drinks on us – head HERE to enter.)
Plenty of people have been going nuts over the previous few years' event so I'm pretty sure the tickets will sell out fairly swiftly… especially now that the Arctic Disco line-up has been made public.
In case you've been sleeping under a hedge with your ears and eyes covered with damp moss, Snowbombing – the unrivalled No. 1 festival on snow – has seen its fair share of famous beat masters play its private mountain hideouts. Skrillex, The Prodigy, Idris Elba, Carl Cox. The list goes on and on and then it goes on some more.
Everyone knows that all DJs and performers love playing festivals, they're bound to get an up-for-it crowd who are mashed, that's what playing live music is all about. but Snowbombing is no ordinary festival. With pretty much guaranteed snow, a mad butcher and unparalleled views, it's not just the punters that are desperate to get in, all the top performers are queueing up too. Who wouldn't want to spin some tunes under a blanket of stars surrounded by mountains? No one, that's who.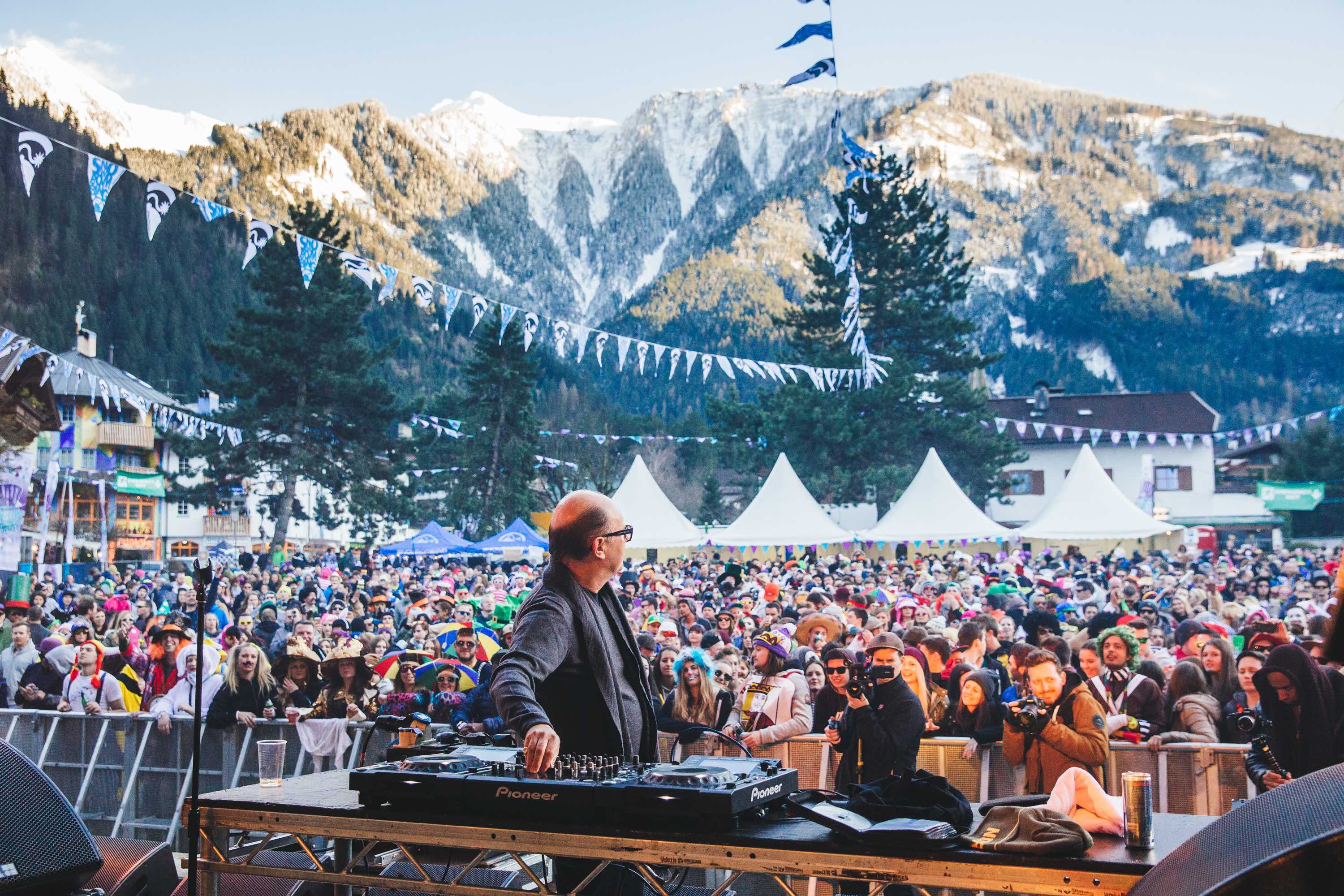 Image VIA
One of the awesome things about Snowbombing is the choice of venues they lay on. Standard festivals, and I'm not knocking them, tend to have a number of stages, but they're all basically different sized tents. At Snowbombing you can smash yourself silly in a giant igloo, get jiggy in a massive racket club, party in the streets of a pristine Austrian village, find your inner bass demon in a forest and listen to heady tunes with mountains as your backdrop. The whole thing is like some kind of weird imaginery dream festival.
It's too good to be true.
Any way. It is true, so that's enough staring at the ceiling for today. The reason I'm writing this is because they've just released details of the line up for their Arctic Disco stage. This particular stage is an ice cool igloo sitting 6,000 feet above sea level. Remember, this is not a dream.
One of the venue's upsides (and downsides) is that it's a bit of an exclusive affair. Only 300 people will get the chance to step inside and sample its wares each night. Tickets are going on sale on the 21st of January, so you'd better pick your day ASAP. Here are your options, people:
Arctic Disco Choices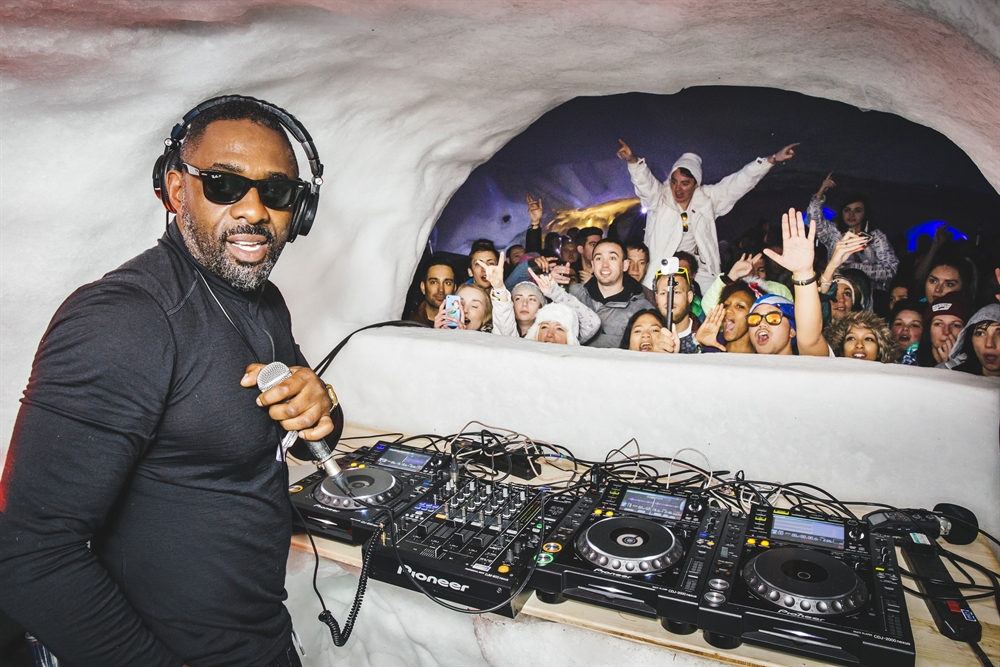 If a mountain-top tech palace is your bent then Monday the 4th of April might be your poison. Nic Fanciulli of Saved Music will be slinking his way across his record collection with some welcome support from Purp & Soul Records co-owner Ben Pearce.
Tuesday 5th April sees DC10 stalwart Kerri Chandler massaging the decks with some sticky house gems. Rumour has it that Heidi will be joining him for some celebrating too. Don't mind if I do. On the other hand, Wednesday 6th April welcomes in Hannah Wants and her more than ample supply of bass, alongside My Nu Leng, the Bristol based duo who've been turning heads and moving legs across the country recently.
Get this though, it keeps getting better. You ready? Thursday 7th April beckons in the mighty, mighty Fatboy Slim. All the way from Brighton town the fattest boy will be bringing the beef. All you need to do is swing up to the igloo in a cable car and lose your shit. That one's going to sell out SHARPISH.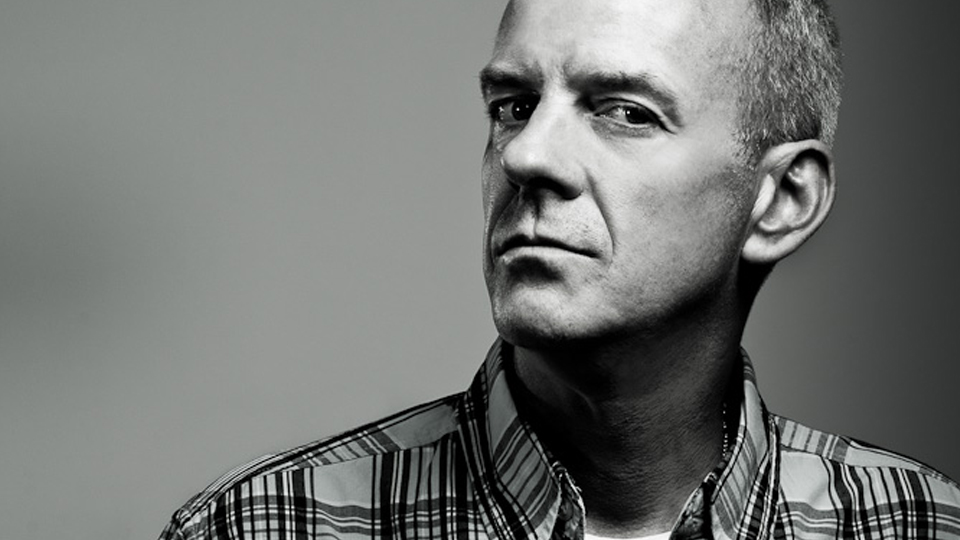 Image VIA
The last fandango, on Saturday 9th April, features none other than Shy FX. Promising, as per usual, to spread his shits all over your furry eardrums, it's guaranteed to be a night to remember. No doubt it'll be a good one to end the series. Dry your eyes, please.
Despite the Snowbombing concept pretty much selling itself, here's what their marketing dudes say. I'll quote it in full because they've hit all of the nails on all of the heads and the nails have gone squarely and securely into my skull:
With stunning views across the Zillertal Valley, beautiful sunsets, roaring fires, hot gluhwein, bouncing dancefloors and chill out areas complete with luxurious fur rugs, the Snowbombing Arctic Disco is a truly once-in-a-lifetime experience.
Shit. Yes.
So, if you like dance floor bangers, fillers and killers, and you also like looking at nice things and having a nice time, Snowbombing is kind of a no-brainer. If I could, I would live there forever, but you're not allowed apparently.