It seems like it's been an eternity since we last had a new episode of 'Better Call Saul' to enjoy, but the fifth series has been confirmed to premiere on the 24th of February on Netflix and we've also got some pretty exciting news about the new season as well.
Featured Image VIA 
Although we're yet to see a trailer or really hear about any plot details for the new series, some key information has just been released, letting us know that we'll be reunited with two classic characters from 'Breaking Bad'. That's right, both of your favourite DEA officers Hank Schrader and Steve Gomez will be making some sort of appearance in the new series of the prequel show.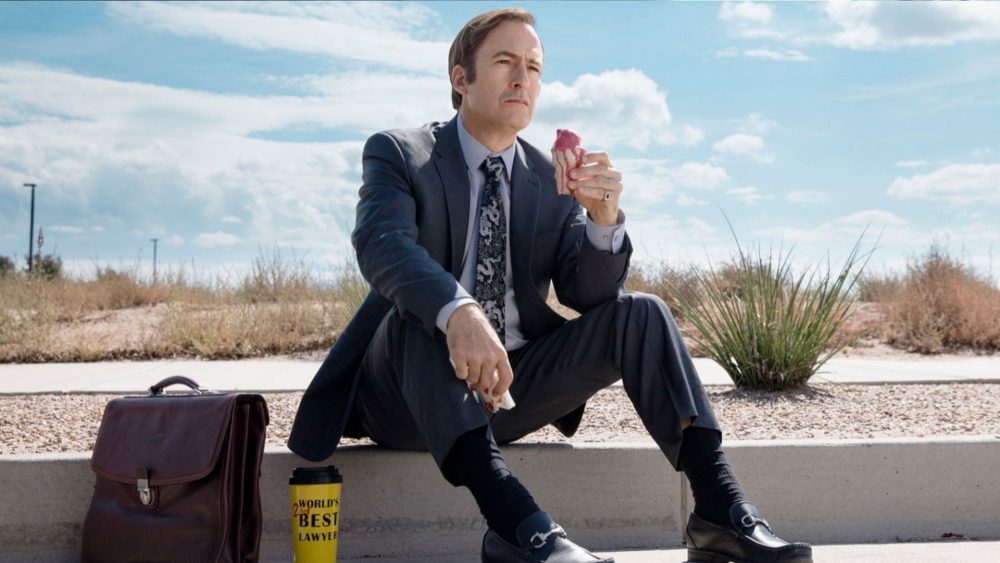 Obviously their roles are unclear right now, but given the fact that they're both officers of the law you can probably expect them to come up against Jimmy or Mike in some respect. Probably more likely to be Mike because I'm pretty sure Jimmy met Hank in 'Breaking Bad' at some point and they didn't seem like they had any prior affiliation. Guess we'll just have to wait and see though hey.
For more of the same, check out the connections between 'The X Files' and 'Breaking Bad'. Way more than you think.