Salad Fingers is pretty much synonymous with anyone that's grown up with the internet and if you mention it to anyone of a certain age range then they'll instantly adopt that weird creepy voice and bust out one of his bizarre quotes, probably whilst touching or licking you as well.
Featured Image VIA 
We were treated to a short reminder of what Salad Fingers was all about earlier this year when he reached one million subscribers on YouTube, but we haven't witnessed a new episode from him in over five years. Many thought that the series was over, dead and buried, but it turns out that creator David Frith was merely biding his time and has actually been working on the longest and most messed up episode of the series ever.
Here's what he had to say in a recent interview: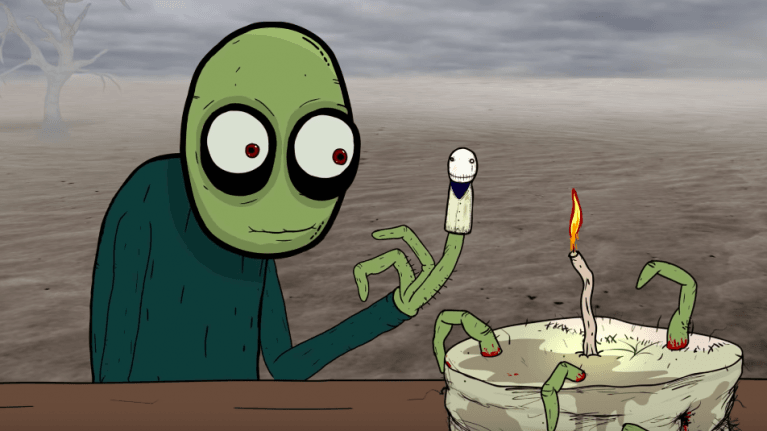 I've just almost finished a new episode of Salad Fingers. I've been working on it for a whole year, it's the longest one yet and a lot of people thought the series had finished but I was just doing other things like Cream and making a compilation film.

So I've just put it off a few years, but apparently five years have gone by. It's a long episode. It's a weird episode. A weird, dark, twisted episode as you can imagine and I feel like it's the start of a new series in a way.
Wow. Pity he doesn't give us any clue as to when it's actually going to be out, but it's still pretty exciting news that he's working on a new episode. Hopefully it'll be released over Christmas because that's the perfect time to drop something like this. Guess we'll see though.
For more of the same, check out the million subscribers video here. That really is something else.