Most great theme parks seem to have some kind of presiding theme linking all of it together – you know like Disney, Asterix, spooky shit at Alton Towers, movies at Universal Studios – but as time ticks on it becomes harder and harder to come up with these. Or more importantly, to pay the top dollar for them.
Images VIA 
Or at least that was what we thought. Over in South Korea, someone has come up with the a theme for a park that pretty much everyone except for vegans can enjoy: cheese. And to be fair even vegans love cheese – they just can't eat it themselves.
The park is called Imsil Cheese Theme Park and is designed as a replica of the Swiss city of Appenzell. In the park you can learn about cheese, make cheese, eat cheese and even get married in front of a European style cheese castle. There's also a children's play area, animal park, a cheese research and a cave where they store cheese to age it. Very cool.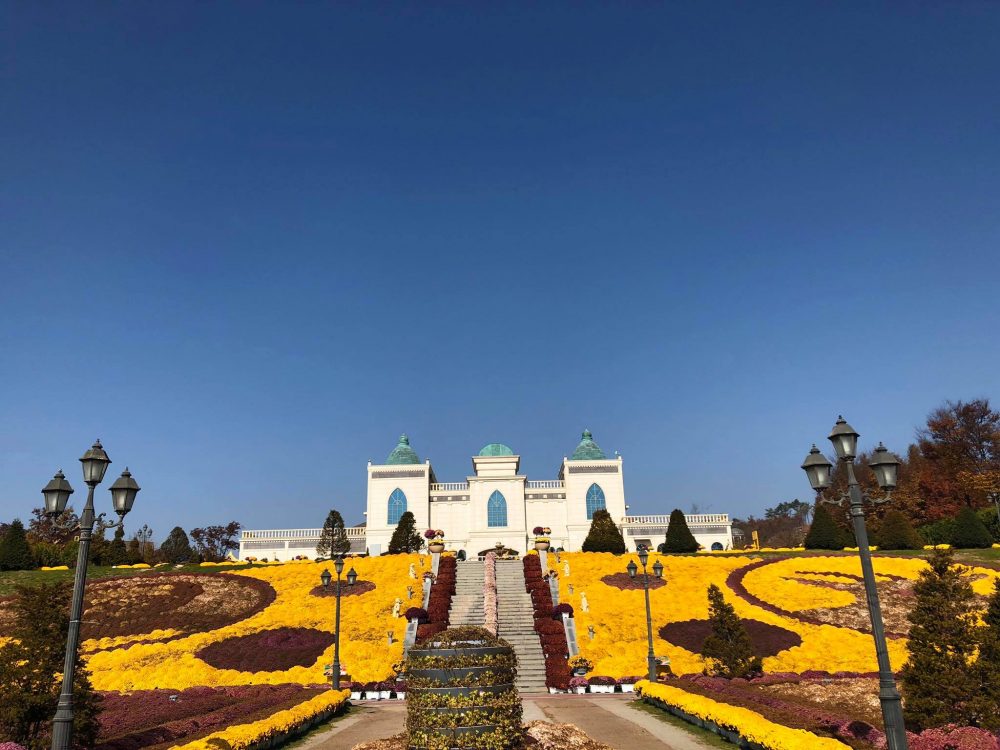 I can't help but say I'm a bit disappointed though. Sure, that all sounds pretty good, but to be honest I was expecting more from a cheese theme park. I wanted there to be a Ferris wheel that was shaped like a Camembert, dodgems that looked like BabyBels and a rollercoaster that mimicked a slab of Red Leicester or something . Maybe some of those parasol rides that were made out of Cheese Strings too.
Kinda disappointed as this is more like a cheese experience park than a theme park, but I suppose it's still pretty cool that it even exists, right? Could probably kill a day there if I was visiting South Korea.
For more cheese, check out this study that said the chemicals in mac and cheese are toxic. Yeowch.