It's been three and a half long years since Donald Trump was elected as US President and for most of that time a lot of people have been thinking about just when he would finally do something that would see him removed from office.
Featured Image VIA 
Well, it looks as if that might actually happen and it could happen before Christmas after House Speaker Nancy Pelosi ordered the articles of impeachment to be drawn up. Trump is under investigation for allegedly withholding aid from the Ukraine and pressuring their government to investigate the Democrats in exchange for getting it back.
Here's what Pelosi had to say about the impeachment: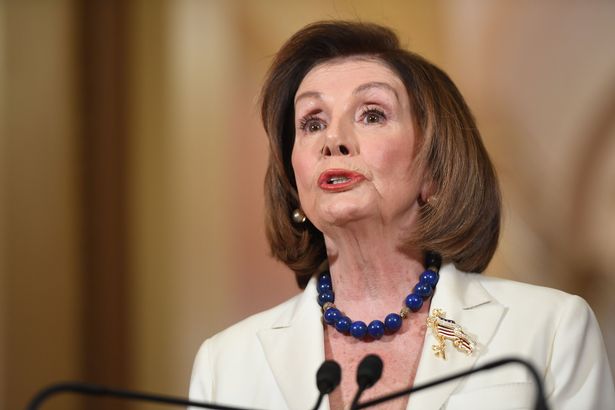 The president leaves us no choice but to act because he is trying to corrupt, once again, the election for his own benefit.

The president has engaged in abuse of power, undermining our national security and jeopardising the integrity of our elections.
Well that sounds kinda final doesn't it, but I would still expect Trump to weasel out of it somehow as that's what those who are in power always seems to manage to do. Don't get your hopes up.
The impeachment vote is set to take place before Christmas though, so it looks as if it will all be resolved sooner rather than later. Fingers crossed he's out hey!
For more of the same, check out when Trump was disqualified from being President. Shame that didn't last either.