A Scottish dad has been left in agony after an operation gave him a permanent erection – leaving him too embarrassed to go outdoors. In fact he won't even let his 9-year-old daughter visit him because he doesn't want her to see him in this state.
Featured Image VIA
James Scott, 57, suffered severe groin injuries after 1.5 tonnes of glass fell on him in a work accident, leaving him with a fractured bone in his spine and a blocked urethra.
James says he had the first surgery 2 years ago following the accident but was then unable to get an erection. So he had a follow-up surgery to put metal rods in his penis which has now left him with the opposite problem.
Assume he's doing the old 'tucked in the waistband' trick below: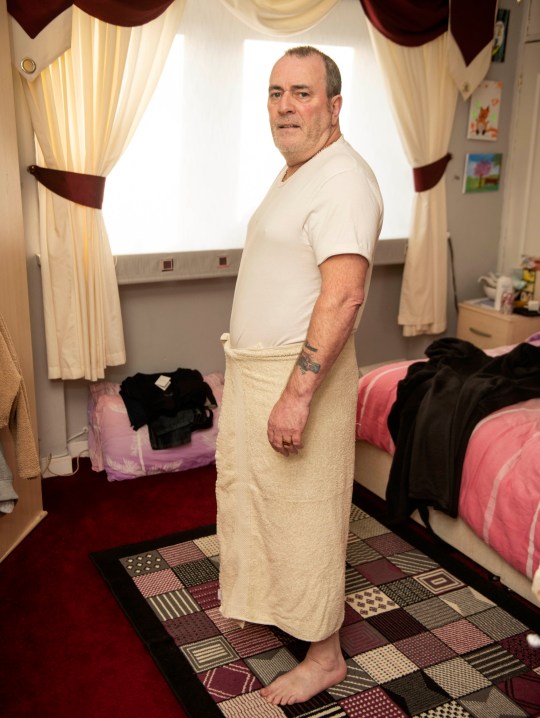 James told The Daily Record:
I've now got a permanent erection and I'm in agony. I can't bear anything to touch it. I can't even wear clothes. It's a nightmare.

I was told it would be sore for about six to eight weeks after but I never expected anything like this.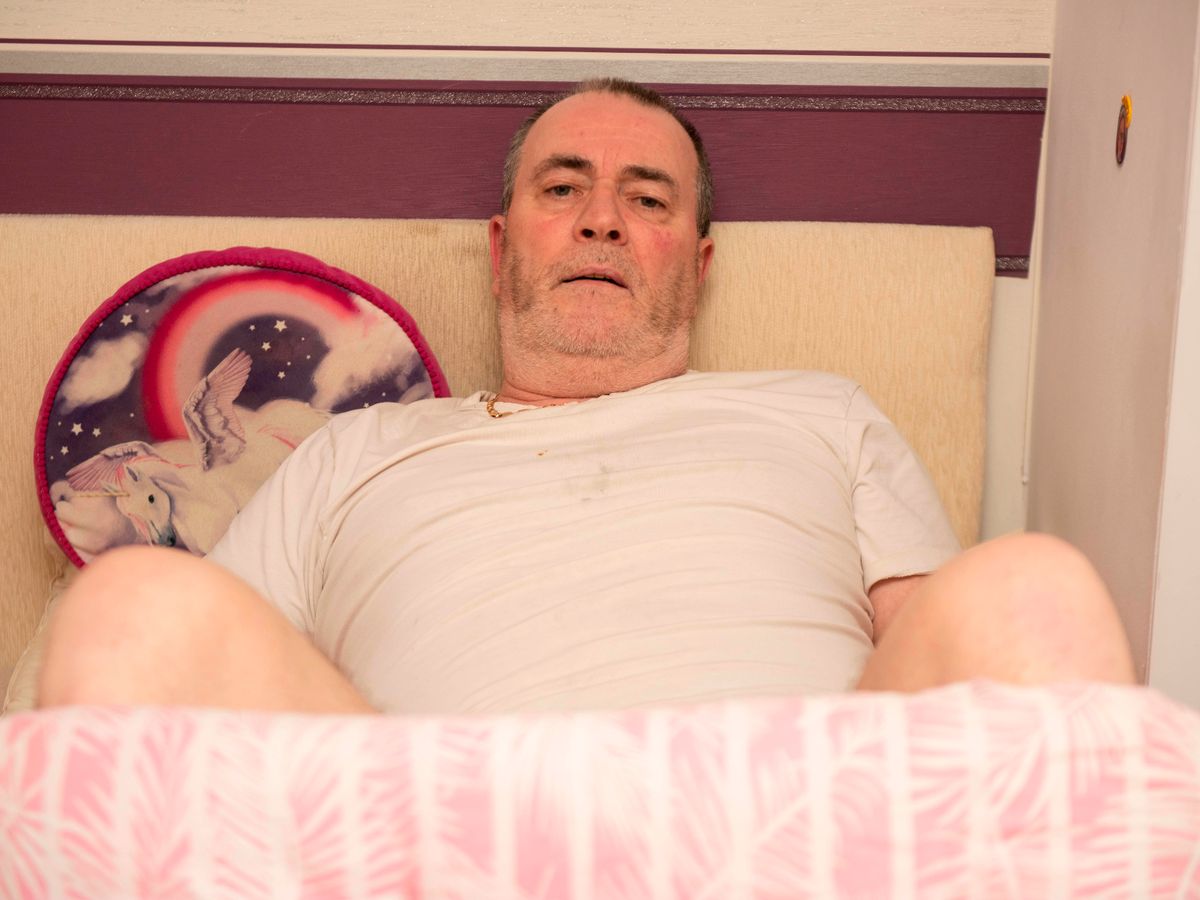 He says he's asked his local GP in Balornock, Glasgow to carry out a home visit but claims they keep messing him about. Tollcross Medical Centre meanwhile says it can't discuss the case due to patient confidentiality.
TBH I'd be lying if I said I wasn't a bit confused by this story. Are the metal rods in his penis supposed to help him get boners again? I'm guessing they get taken out eventually once enough blood has flowed through there or something. Only problem is he's had a permanent erection for 6-8 weeks and thought it would be all healed up by now. Obviously not an enviable position. But we all know the saying – no pain no gain. Good luck James!
For the man who took a bull sex stimulant and ended up with a raging 3-day hard-on, click HERE.