It's pretty much a given that there's going to be a fight at your local kebab house at 3am whilst you're queuing for your doner meat and chips, but it's usually between drunk people in the queue and not the staff.
Images VIA
Apparently that's no longer the case at KFC though, as metal bars have been erected in an attempt to protect workers from customer attacks in Birmingham, specifically in the KFC branch located on Moorland Avenue in Chelmsley Wood. The metal bars were erected after a young woman leapt over the counter to attack a young woman in  the kitchen – the bars are big enough to pass a family bucket through them, but not so big that anyone can get through in the other direction.
Here's what a KFC spokesperson said about the new addition: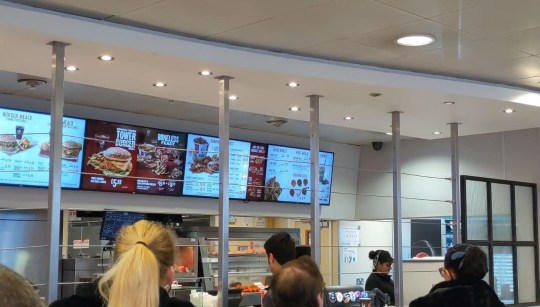 Something happened a few months ago.

It's for our safety, a few months ago a girl jumped over and hit one of the staff members.

So they just put it up for safety. It was put up in August.
Well there you go. Apparently it's not the only fast food outlet in Birmingham to employ safety measures either, with KFC and McDonald's in nearby Walsall employing doormen at night because there was so much violence. Sounds like things are really going downhill in Birmingham and its satellite towns hey. Maybe avoid the fast food joints late at night if you're planning on visiting.
For more of the same, check out KFC's secret chicken nugget burger. Maybe that's why people are getting angry in there?