Just as the memories of being turfed from Leo DiCaprio's VIP section last year were starting to fade, Justin Bieber has found himself in another embarrassing VIP section/security situation.
Featured Image VIA
This time Bieber and his crew were trying to gain entry into the VIP section of Drake's Coachella show, but they were stopped by security and told the area was at full capacity.
Bieber persisted that Drake had personally invited him and there was no chance he could stand around with normal fans because he'd be mobbed. Security didn't seem to care.
At that point a Coachella staff member came up to Bieber and said she'd escort him into the VIP area, but as they began walking towards it the security team went after them and someone put Bieber in a chokehold and began dragging him out.
There was a scuffle between Bieber's team and the security team and Bieber was ordered to leave.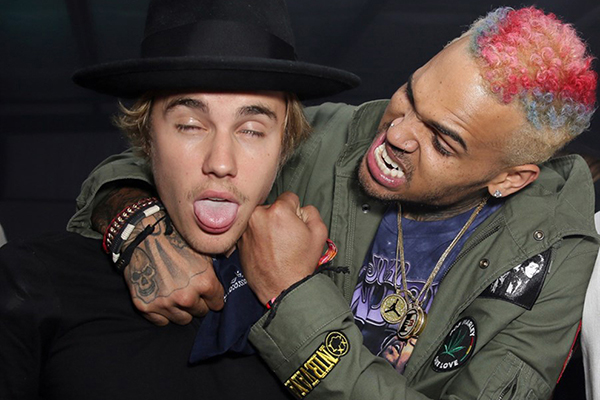 Image VIA
How does the Biebs come back from this one? We already saw how he cuckolded Big Sean last week and how he almost knocked Orlando Bloom's head off last year. Now he's getting comedy roasted and thrown out of VIP sections? Not a way to get on the Biebs's good side. Where's Chris Brown at? Where's Martha Stewart at? Where's Suge Night at? One more disrespect move and Bieber's going to show us all what the real bad boy of rock and roll is all about.