As expected, Justin Bieber got ripped to shreds at his long-awaited comedy roast last night, which was taped to be aired later on this month.
Here are some of the best piss-takes from the celebrities in attendance:
Justin wants to be black so bad he's actually seen Kevin Hart's movies in theaters. — Ludacris

Justin's fan are called beliebers because it's politically incorrect to use the word retards. — Natasha Legerro

Bieber has 10 million fans — most are in middle schools, or standing at least 500 feet away from one. – Kevin Hart

Justin, I don't like your music. I think it's bad, man. I hate your music. I hate your music more than Bill Cosby hates my comedy— Hannibal Buress

Justin you have to straighten up, son. Last year, you were ranked the fifth most-hated person of all time. Kim Jong-Un didn't rank that low. And he uses your music to torture people.- Shaquille O'Neal

Selena Gomez wanted to be here but she's dating men now. Is it true you dumped her because she grew a mustache before you? – Jeff Ross

Justin, you're so pretty, when inmates see your mug shot, they swipe right – Snoop Dogg

Orlando Bloom took a swing at you; you have a perfume called Girlfriend; you threw eggs at a house – not gangsta – Kevin Hart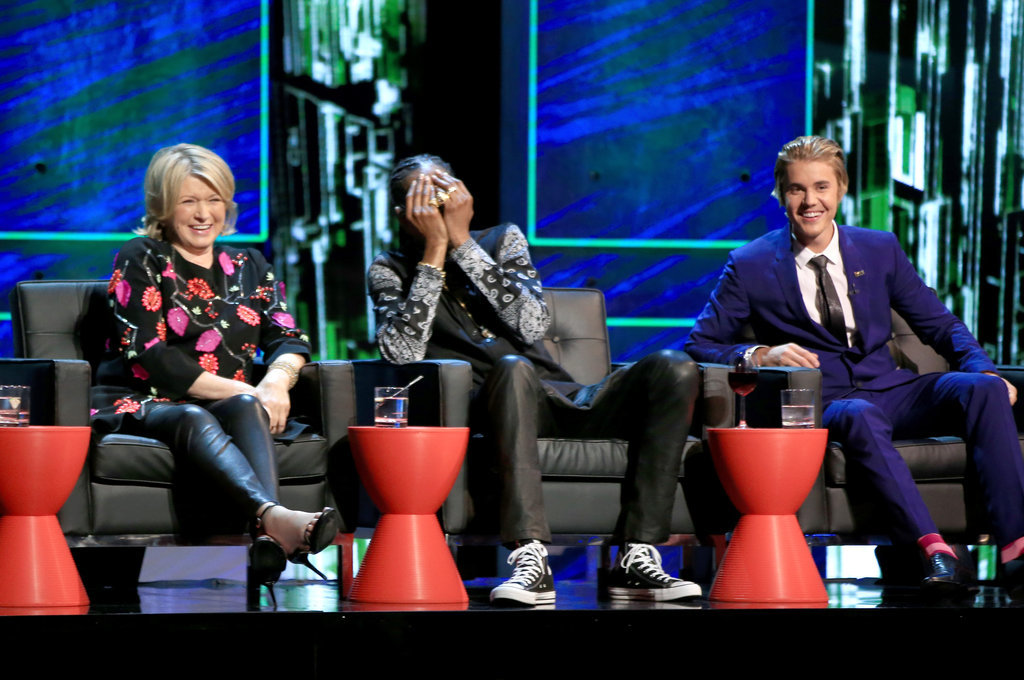 Images VIA
Have to say though, Bieber had some A+ comebacks of his own (blatantly written by someone else, but whatever):
What do you get when you give a teenager $200 million? A bunch of has-beens calling you a lesbian for two hours.

Martha Stewart: Thanks for coming. I'll bet that's something you don't do much of anymore.

Kevin Hart is so short, he calls Lil Wayne, Wayne.
Bieber rounded off the night with a touch of humility, so that we might think he's an alright dude until the next time he does something dickish:
This was supposed to be a birthday present. When people ask me what I got for my 21st birthday, I'll tell them I got my dick kicked in. I should have known.

I lost some of my best qualities. I'm looking forward to being someone to be proud of. Someone close to me once said how you rise from a fall is how you are truly defined as a man.
Sure thing mate. No more coked up clubbing escapades with Rick Ross and the boys then.