Yet more proof that this is Leo DiCaprio's world and we're all just living in it. A week or so after Leo refused to turn up at an LA party because he heard the Kardashians were there, here's a quote from Radar Online reporting on a massive party in Cannes this week where both Leo and Justin Bieber were present:
"Justin was strutting his stuff all over the club, walking around shirtless and scoping out chicks. But when he heard Leo was there, he had his bodyguard muscle a path to where Leo was sitting. Justin was nodding and smiling in Leo's direction, but Leo just shook his head no and waved him off. He thinks Justin's a little twit. Leo doesn't want or need photo ops with publicity-hungry, manufactured pop stars."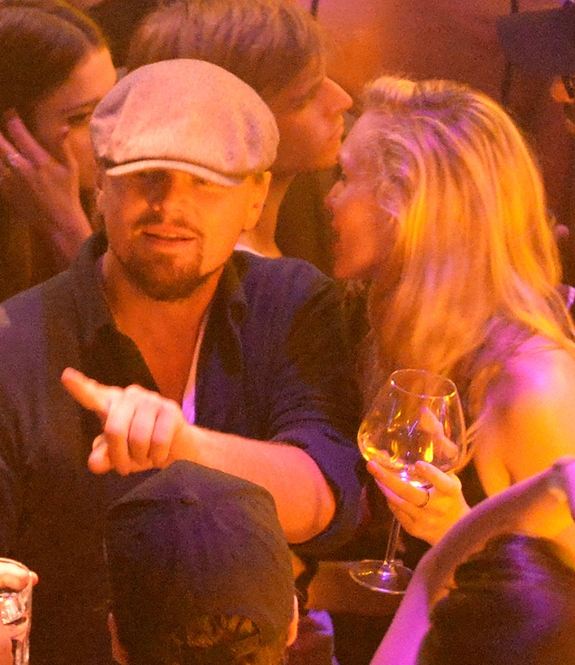 Is there anything more devastating to a celebrity's ego than having Leonardo DiCaprio, the biggest star on the planet, simply wave you off from 100 feet away like you're some lowly peasant? I doubt it. This definitely fucked up Bieber's whole night and he won't forget it for as long as he lives. No one has bigger influence on deciding who's cool or not than Leo DiCaprio and he just pretty much told the whole world that Bieber isn't cool enough to hang with him in Cannes. Literally didn't even want to say hello to him which is standard celebrity procedure, just basically told him to stay the fuck away from his VIP section. Brutal.
☛ Listen Next: Seth Rogen Rips Justin Bieber Apart On Radio Show