Halsey is one of the biggest stars in pop music today and as such she enjoys decadent parties and also probably doesn't enjoy being followed around by the press all the time.
Featured Image VIA
These two activities definitely don't go hand in hand though and Halsey probably needs to be more careful with her partying as someone managed to pap what looks like her snorting a cheeky bump of cocaine on a yacht during a New Year's Day celebration. She was in Miami with her boyfriend G-Eazy partying in the day after hosting the New Year's Eve event at E11EVEN nightclub the night before: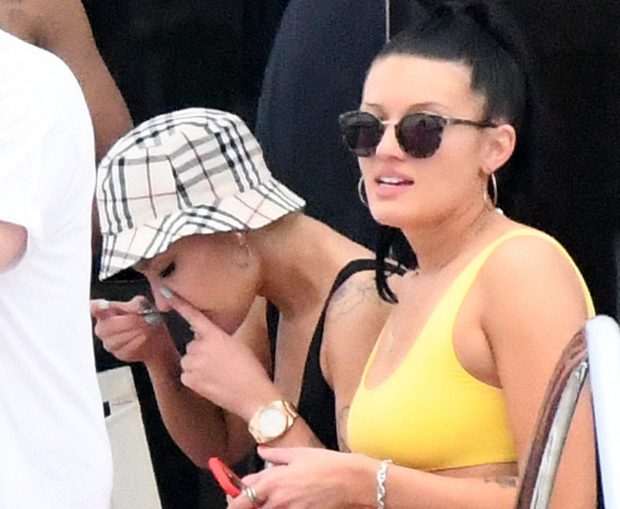 Yeah, anyone who's ever been around drugs pretty much knows that she's snorting blow there. She's using one of those dumb vials that absolutely massive cokeheads carry around with them so they don't have to go to the toilet to rack up lines when they're in the club or whatever, they just dip the spatula in and sniff it and away they go. Probably don't even need to to go to the toilet.
Anyway, Halsey is only 23 so she'll probably learn that at least she probably needs to go to the toilet if she's going to be doing stuff like that. Can't be doing it in public because you're just gonna be getting papped and it's not going to be good for that personal brand. Make some new year's resolutions for 2018.
For more celebrities snorting coke, check out this celebrity chef getting busted racking up a line on live television. Whoops.