Everyone loves going to the pub – unless maybe you're straight edge, but even then you can probably stomach it just to hang out with all your friends – but imagine if you could now get paid to go there?
Featured Image VIA
Unbelievably, this is actually a thing that is now happening although you'll only be eligible to do it if you're around 18-21. The scheme comes courtesy of a group called Serve Legal which manages age restriction and media compliance all across the country.
The idea is that they pay you to perform age audits, making sure that pubs are acknowledging their 'Think 25' ID policies and are actually asking you for ID when you order a drink there. They also pay you to perform them at other age restrictive venues such as the bookies or the racecourse.
All you have to do is fill in a short report after your visit to said establishment and then Serve Legal will pay you for your time and any travel expenses. You'll also be able to keep whatever you purchased. Sounds pretty sweet right?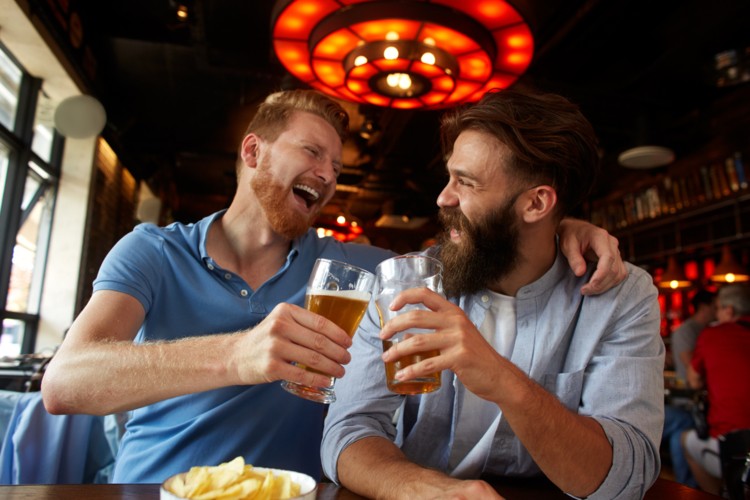 Here's what David Sharples – one of Serve Legal's Area Managers – said about the scheme:
I think what really attracts our 'auditors' to come to work for us is the fact that they can get paid for doing what they might do anyway.

For example, they might be planning on heading to a certain pub, but if they can get paid for doing that, just for doing some age restriction testing while they're there – then why wouldn't they?

It really is as rewarding as it sounds. There are so many different types of testing that we do, that I think people get really excited when they hear about us.

The work offered is flexible and works around what our auditors want to do, which is attractive to people who are in education or possibly even other part-time jobs. However, some auditors do make this their full-time job, as the work is so well-paid and available.
That's pretty dope, although I guess you'll only be able to do it for a couple of years before you're out of the age range which isn't so great. Still, if you're getting paid to do stuff you're gonna do anyway then you can't really complain can you? Might have to go to a different pub every weekend though which could be a bit tiresome. Worth a shot though.
For more of the same, check out this job that pays you to drink gin all year. Excellent.