There was a major kerfuffle last week when Gwyneth Paltrow's company Goop decided to release a candle that smelled like her vagina and charge $75 for the privilege and then actually sell out of them, and it seems like the backlash has continued this week with the release of the 'This Smells Like My Penis' candle equivalent.
Images VIA
A website has been set up where you can pick up the candle for $100, despite the fact that it's pretty much exactly the same as the Goop one and even comes in the same packaging. To be honest, I'm fairly sure that the candle doesn't actually exist and this is just a tool to highlight the gender pay divide, judging by the blurb on the website: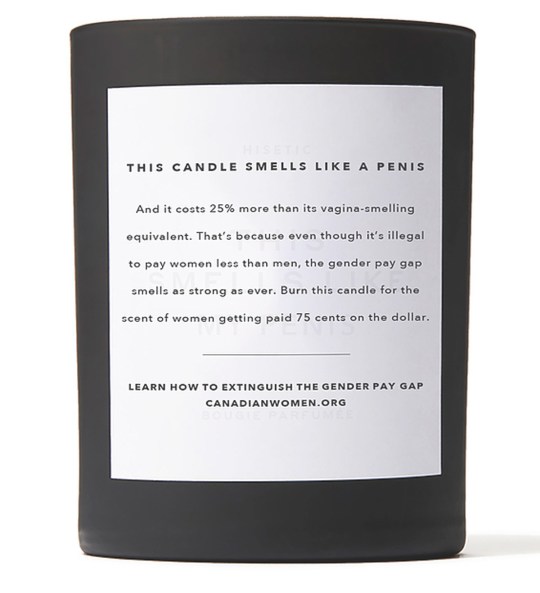 That's because even though it's illegal in Canada to pay women less than men, the gender pay gap smells as strong as ever.

On average, women earn 75 cents for every dollar men make.

It's time to burn the gender pay gap.

Burn this candle for the scent of women getting paid 75 cents on the dollar.
There's also currently no option to actually buy the candle either, but the website does suggest that if there is enough interest and they do start manufacturing them then all proceeds will go to the Canadian Women's Foundation.
That's all well and good, but can we talk about the discrimination that's present with the fact that you can buy a candle that smells of Gwyneth Paltrow's vagina but not one that smells like Chris Martin (or whoever she's dating now)'s dick? Think that's pretty sexist in the year 2020, just saying.
For more vaginas, check out this woman whose party trick is getting her vagina smashed to pieces with a sledgehammer. Woke.