Another week, another rundown of the funniest and weirdest conversations and profiles in Tinder land. If you've got any you think can make the cut send them in to our Facebook page or e-mail contribute@sickchirpse.com.
Let's go: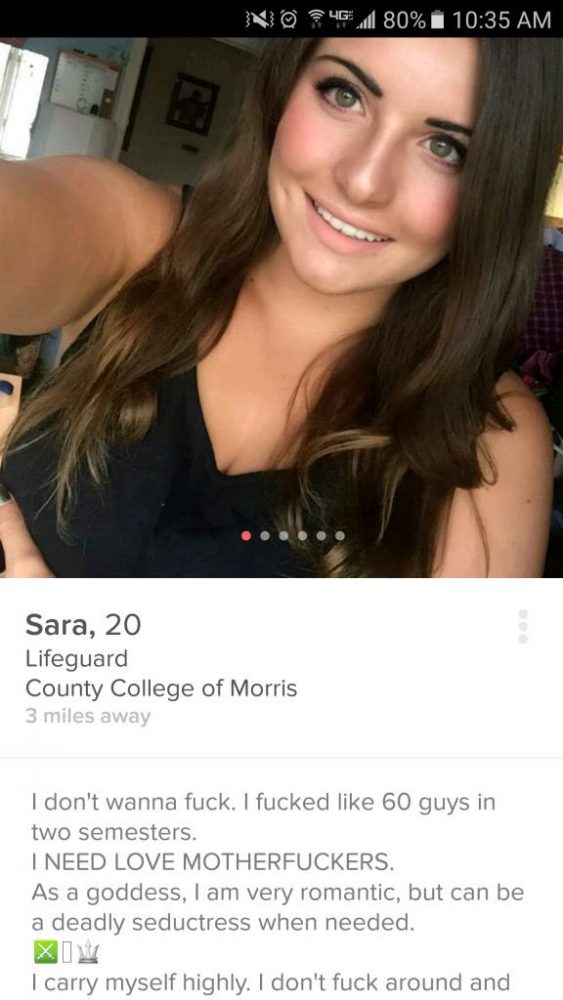 And we're off…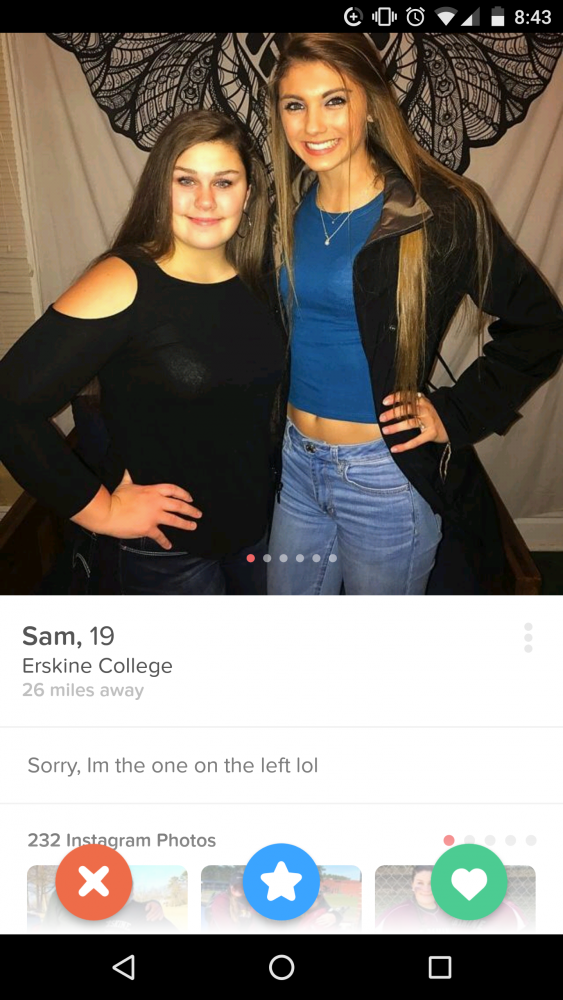 No need to be sorry Sam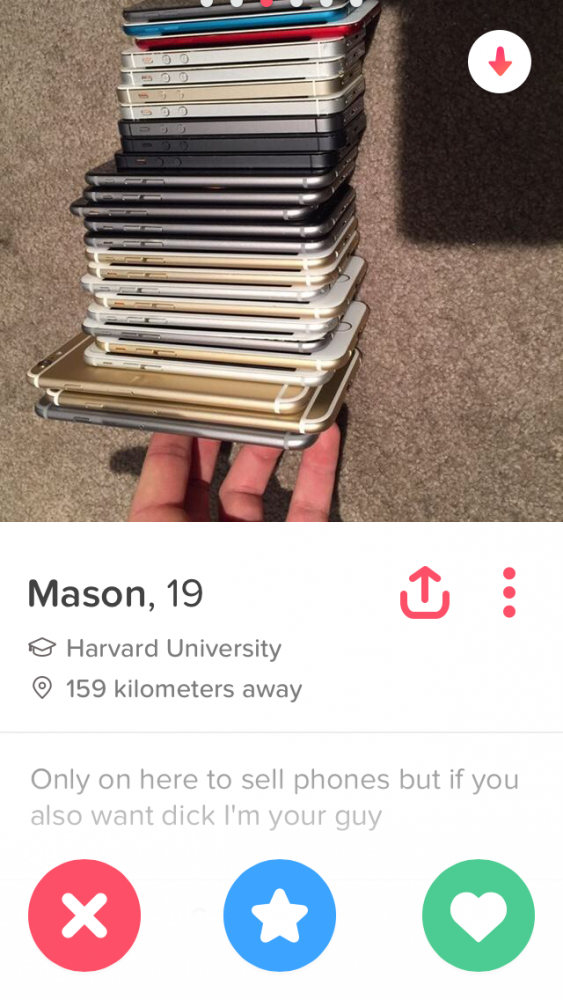 That's quite a business model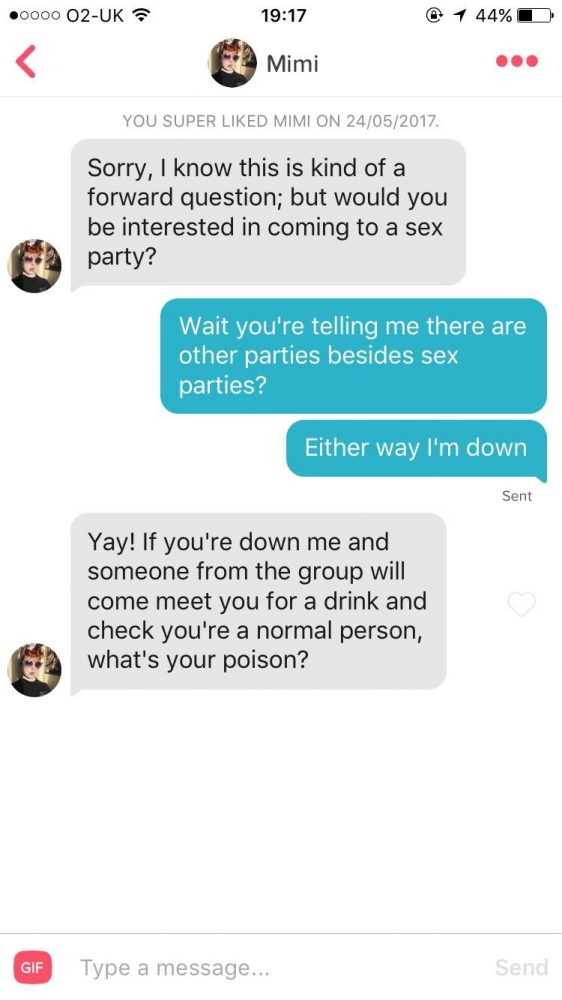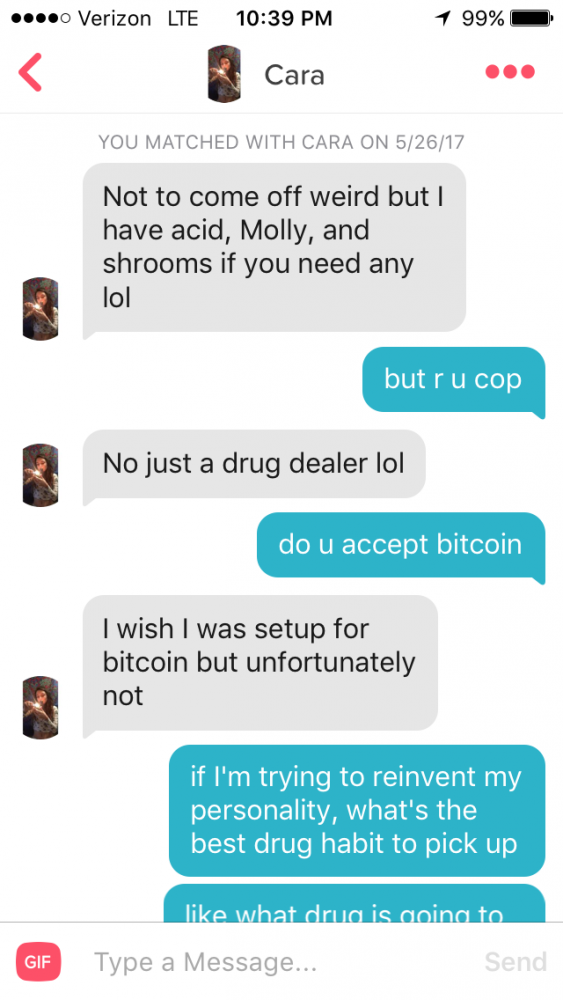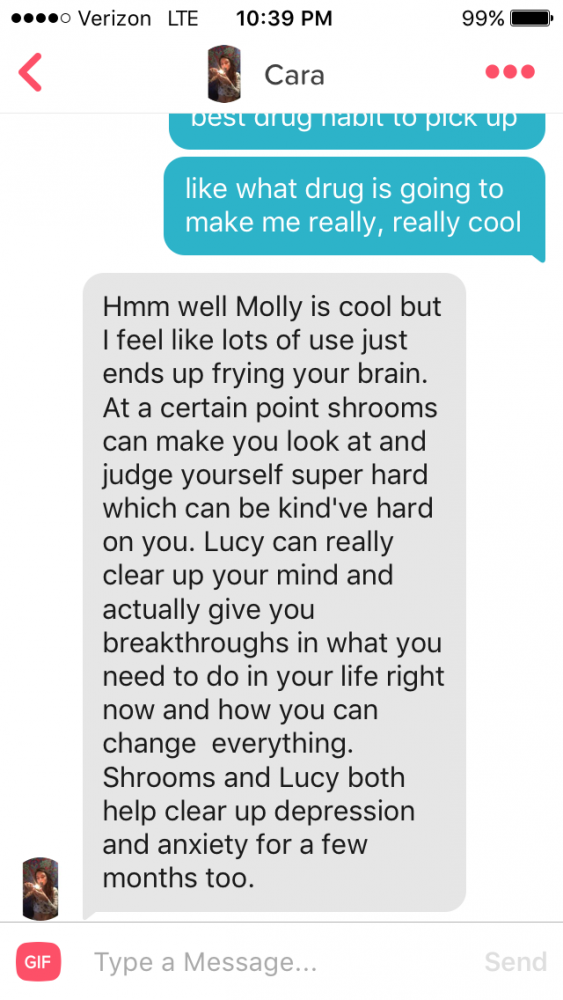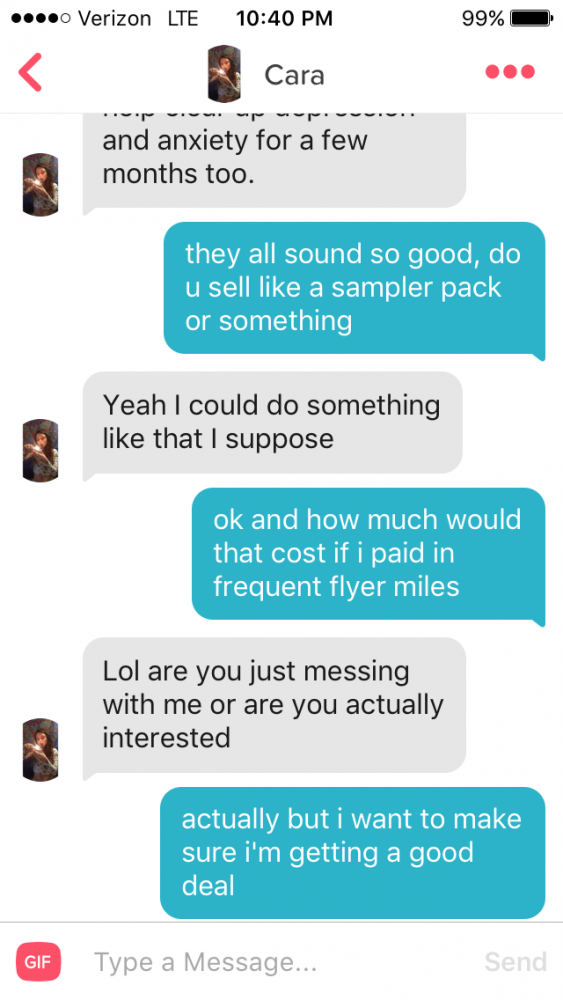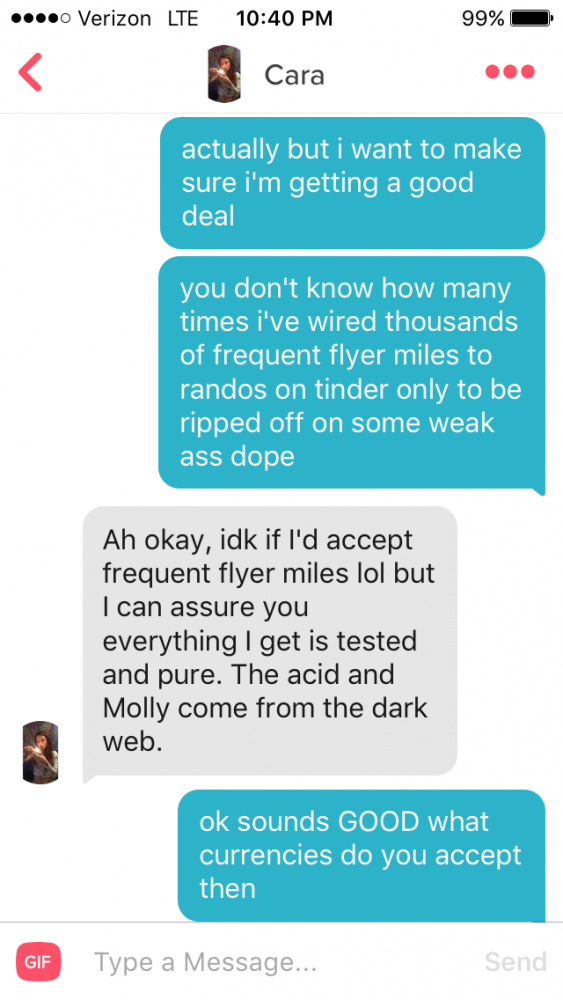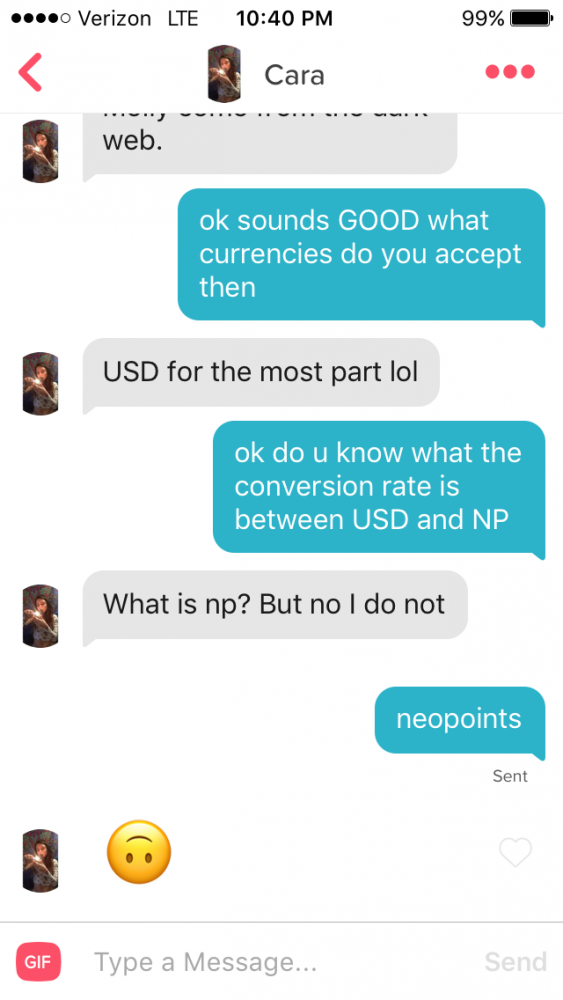 Not your regular drug deal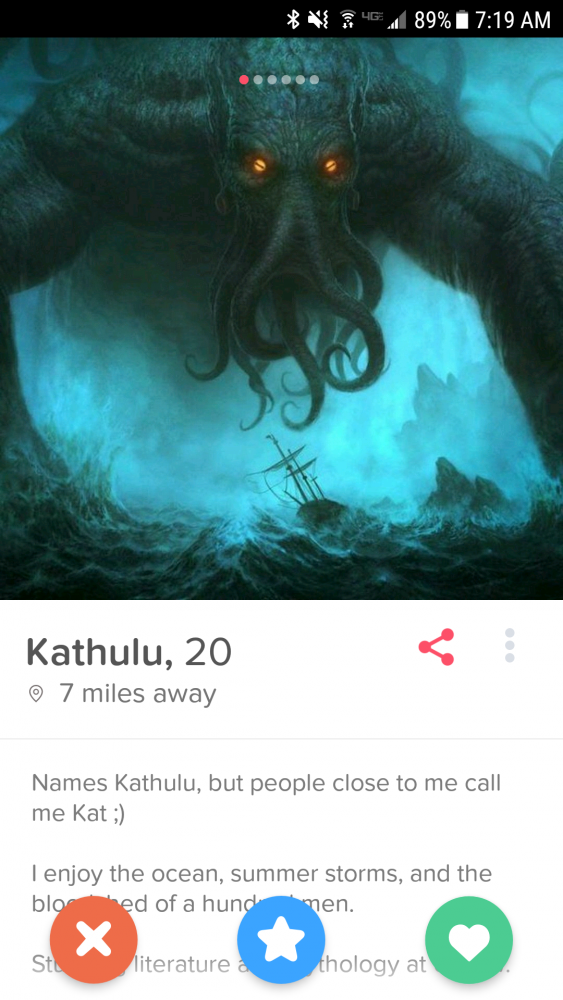 Hey Kat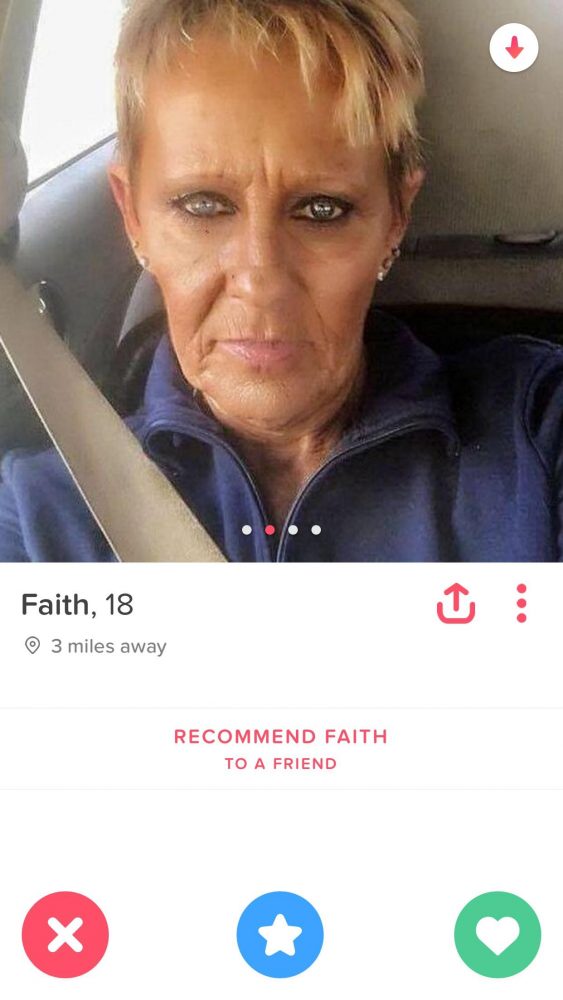 You're fooling no one Faith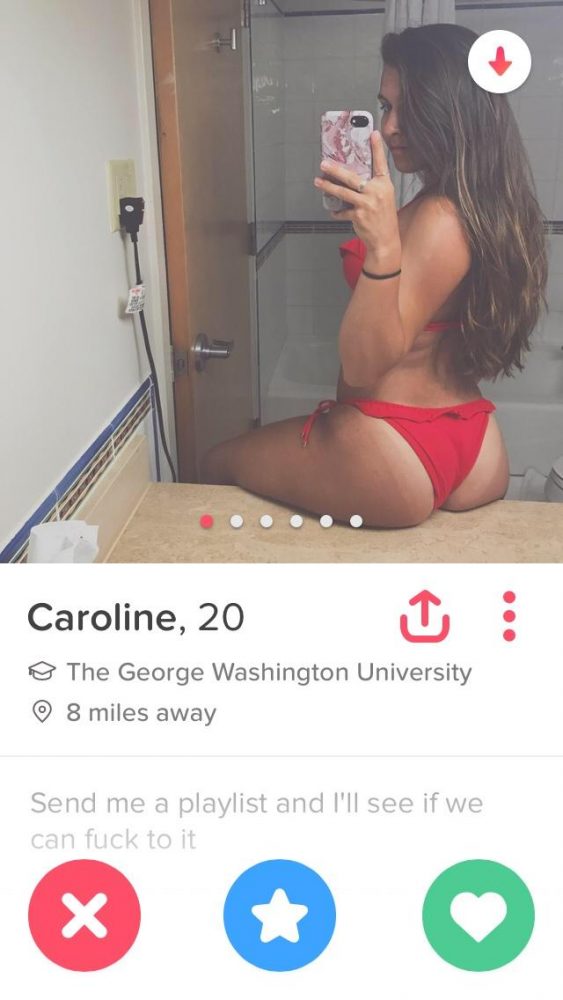 Deal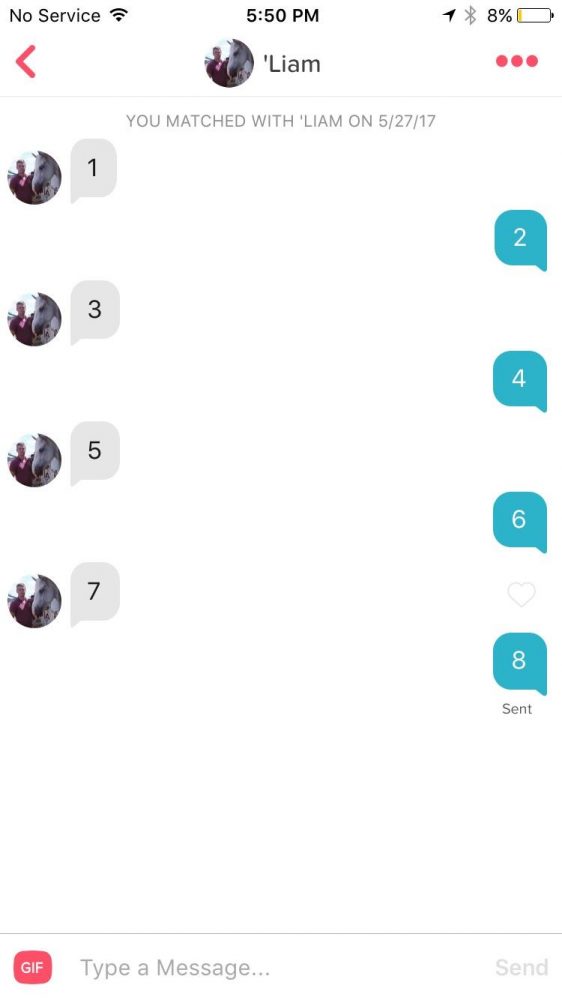 Deep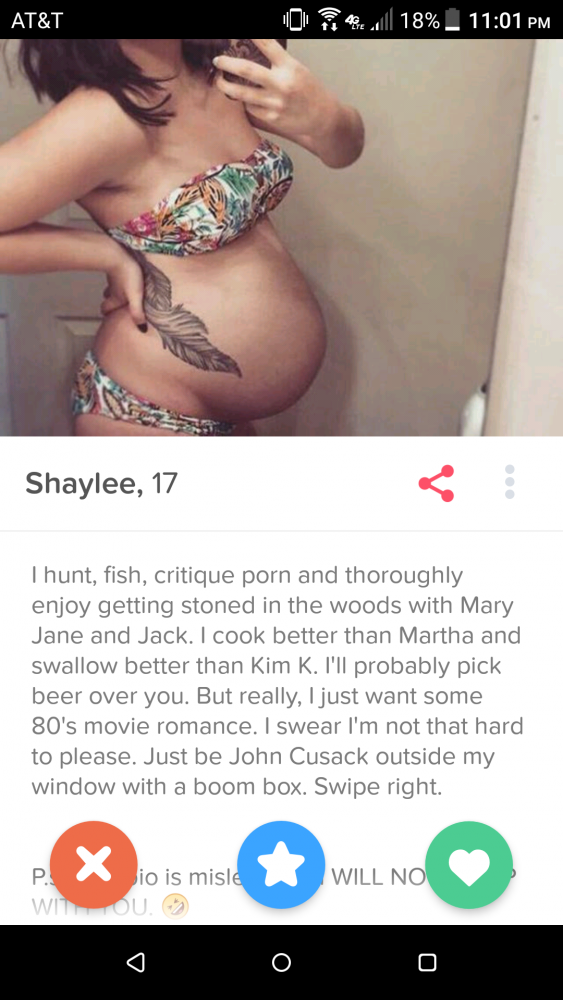 Mum of the year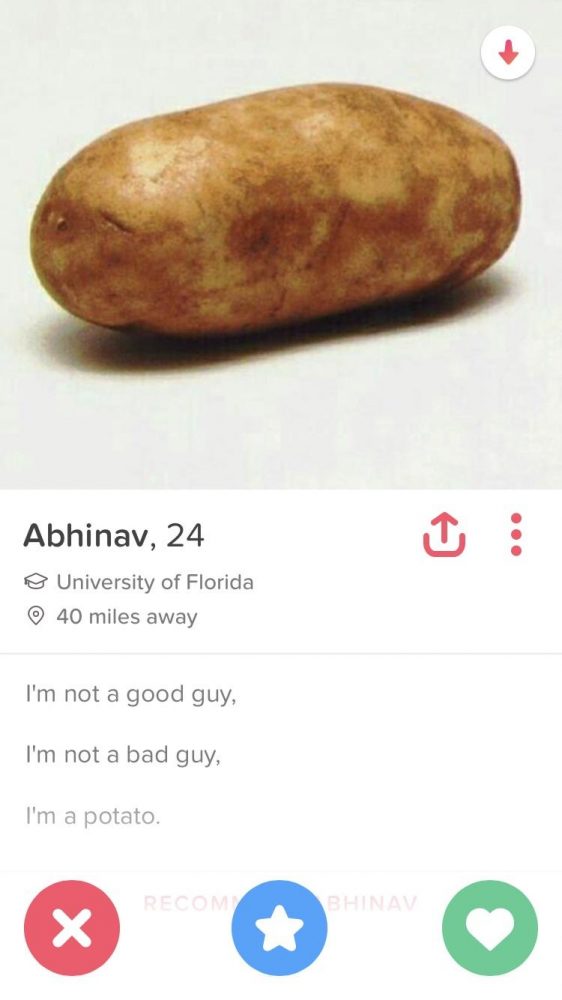 I'll take it

Good to know he takes his pills on time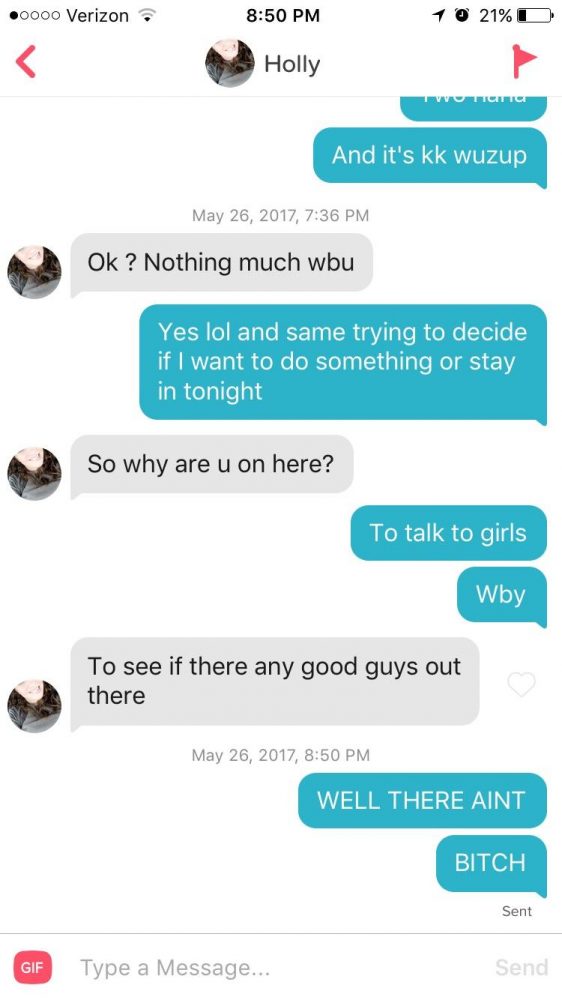 Point made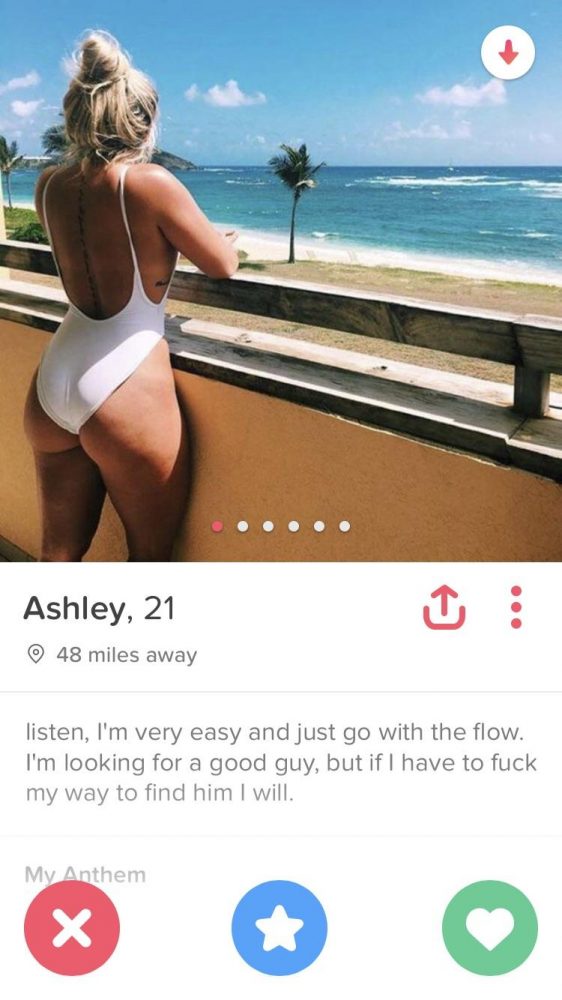 Fair play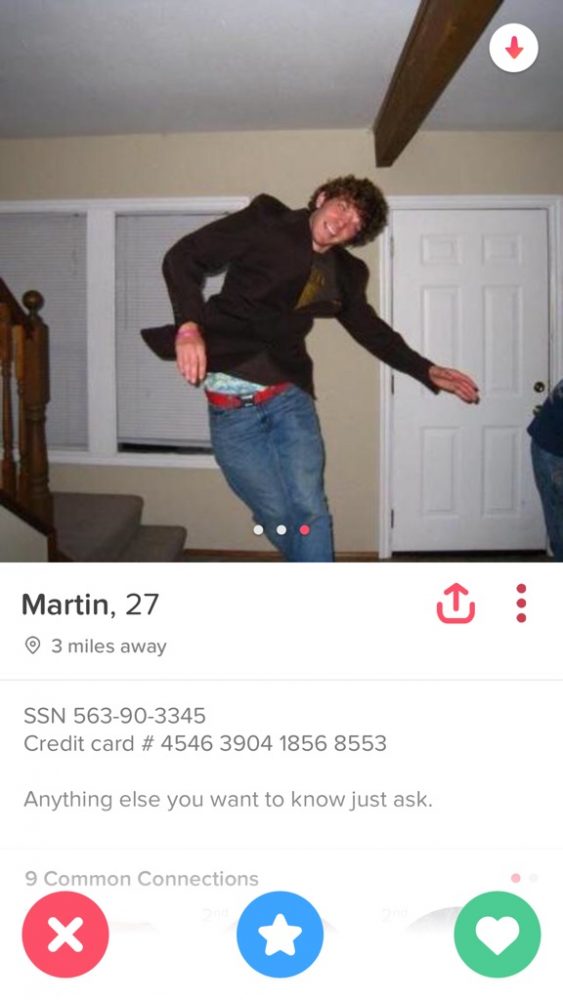 Seriously?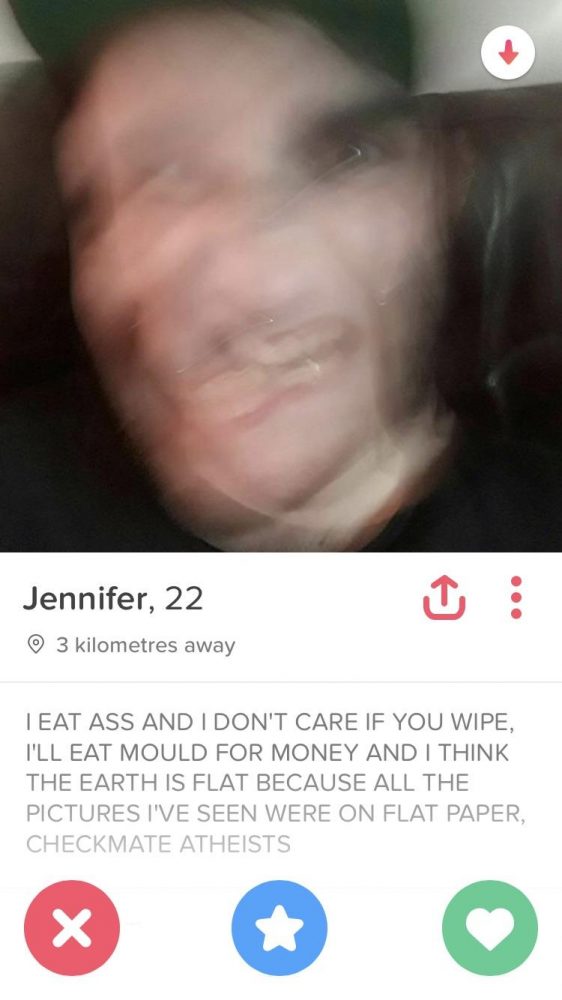 We've found the one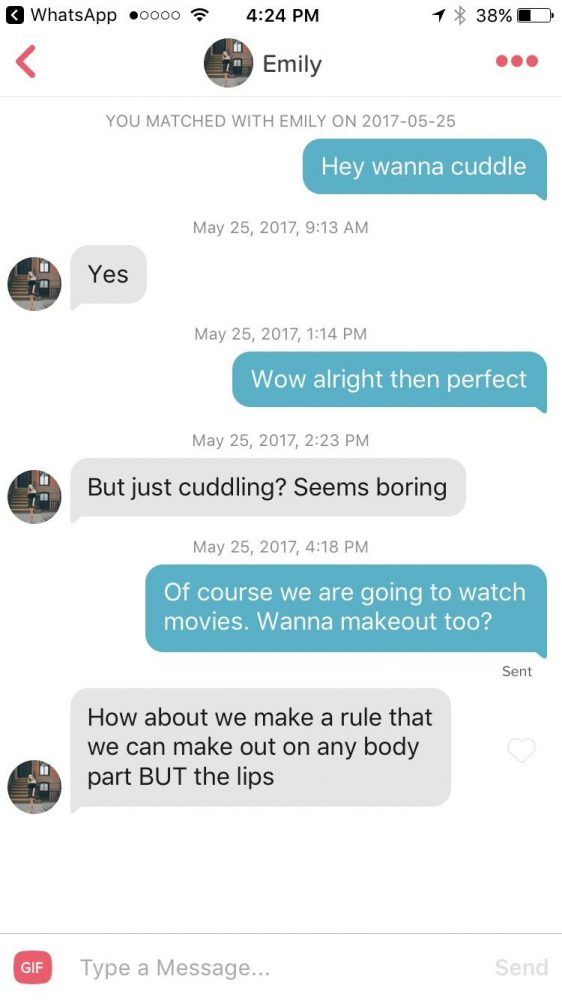 That was easy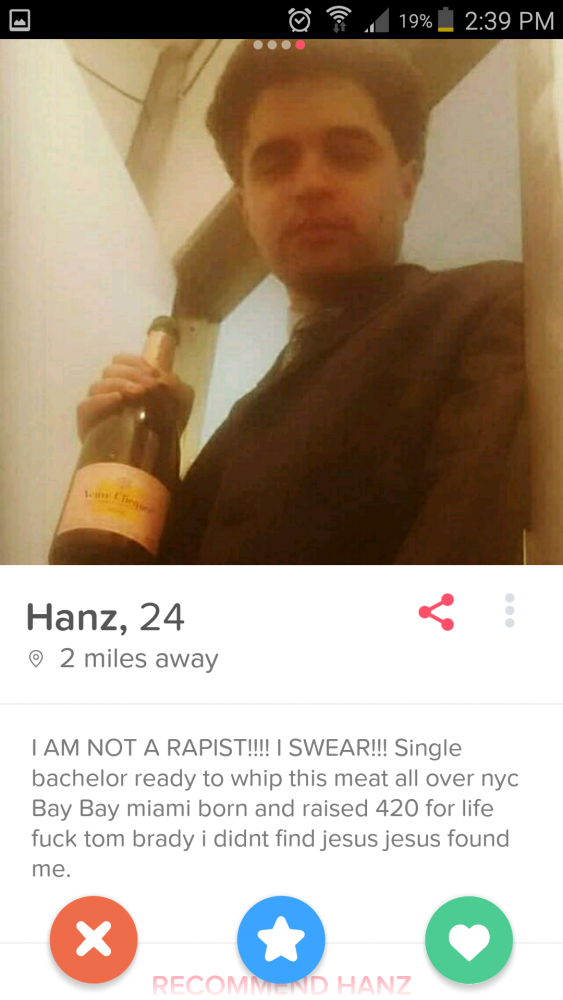 You know you're doing something wrong when your opener is "I AM NOT A RAPIST!"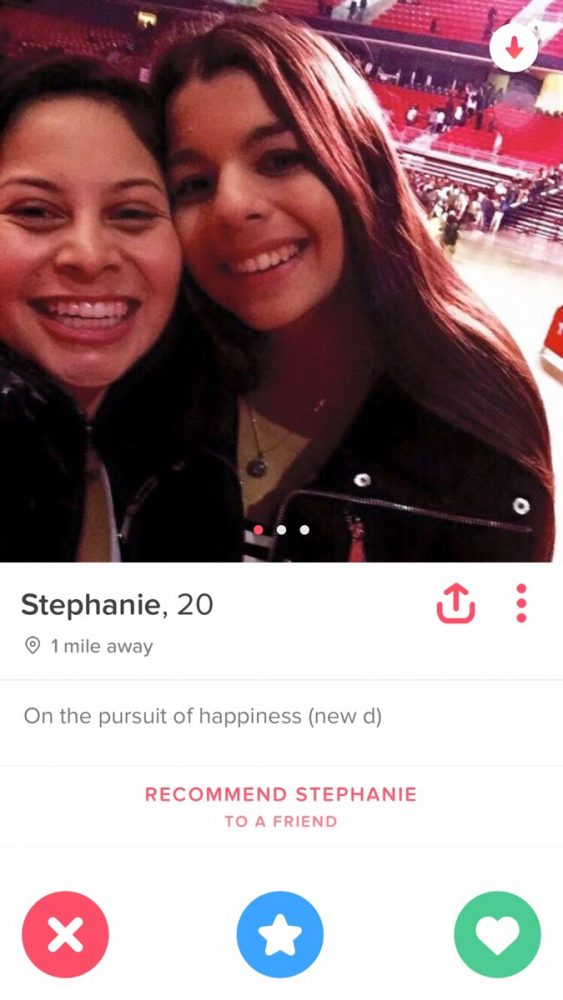 Good luck on your pursuit Stephanie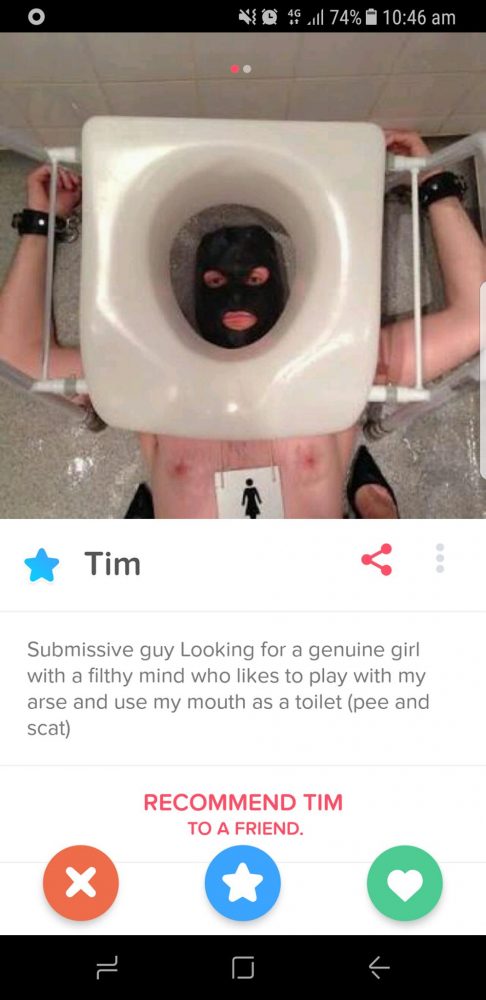 Kinky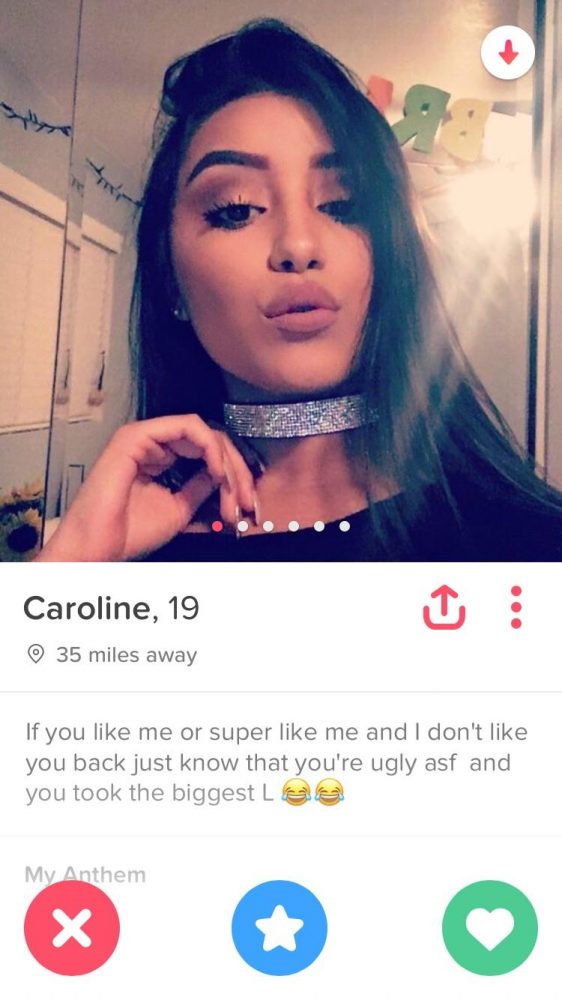 Bitch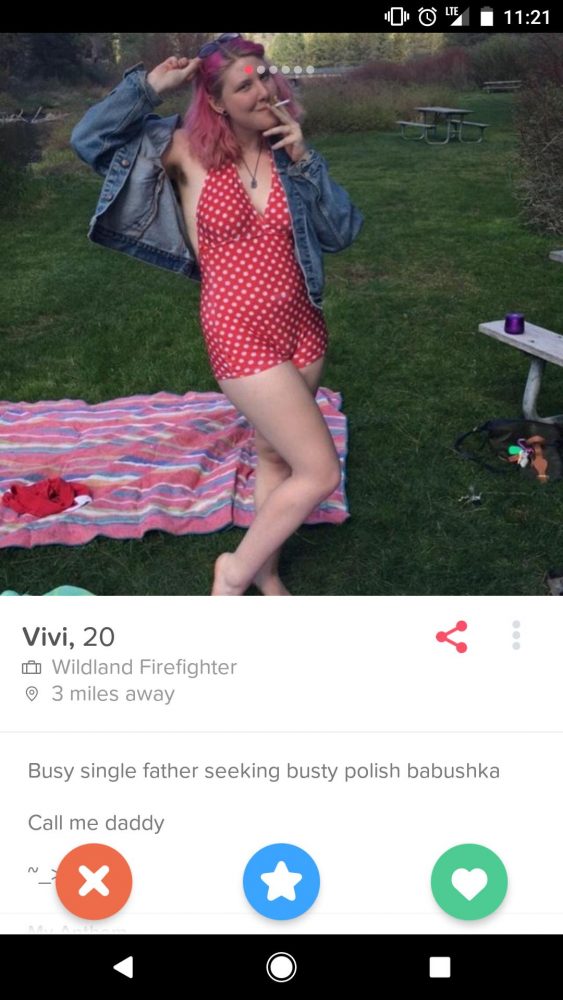 Aaaaand we're done
—
Alrighty then. That was fun. See you next week for more best and worst Tinder shenanigans.
For last week's instalment, click HERE.
Image Credits: Online For Love