Another week, another rundown of the funniest and weirdest conversations and profiles in Tinder land. If you've got any you think can make the cut send them in to our Facebook page or e-mail contribute@sickchirpse.com.
Images VIA
Let's go: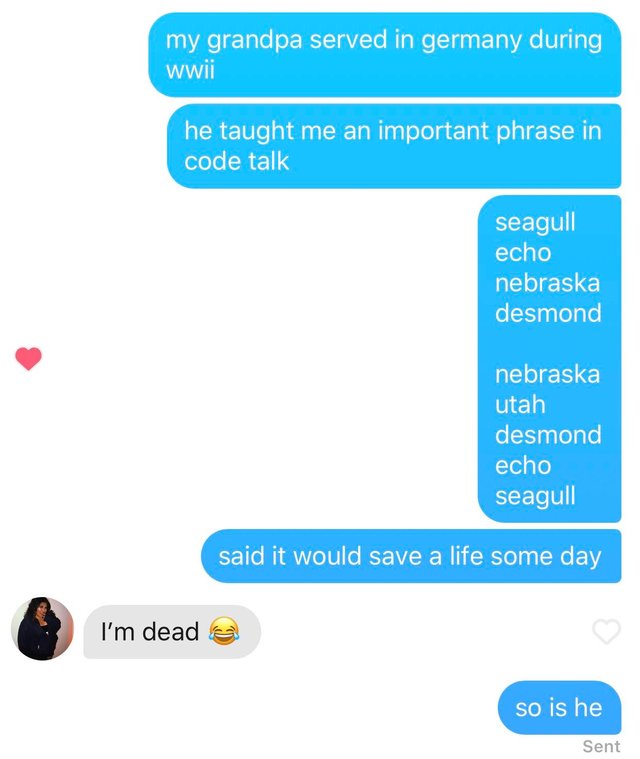 A strong start to the week.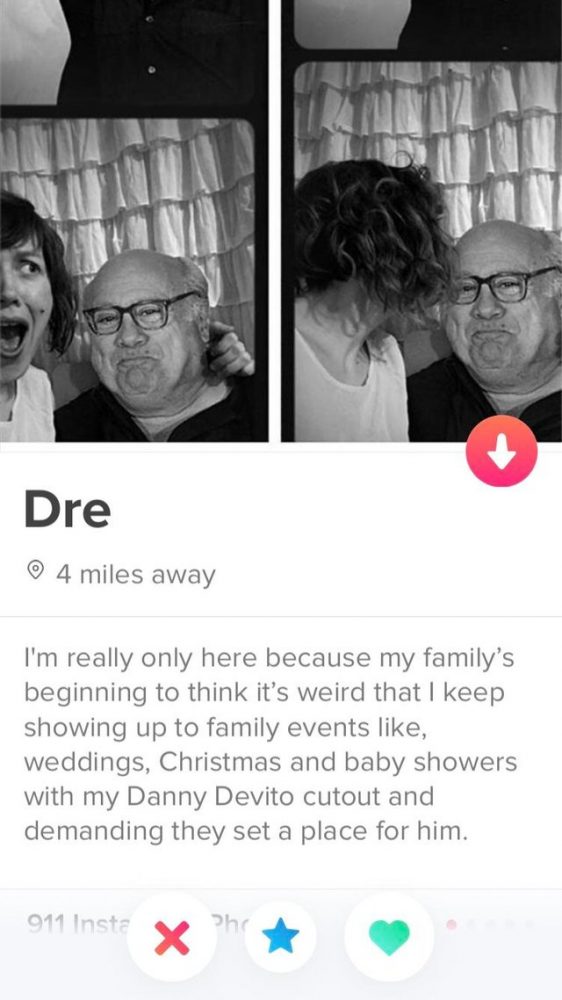 As good a reason as any.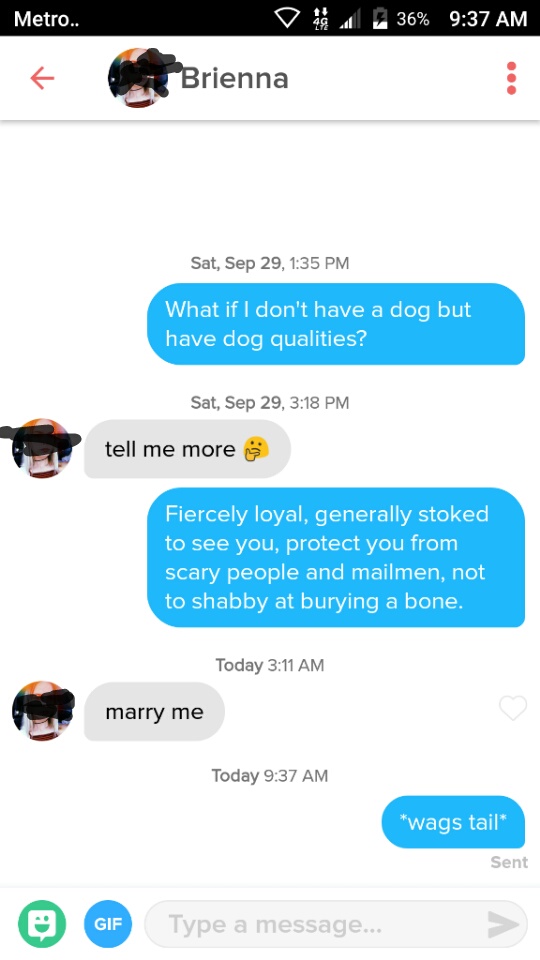 Took a while to think about that but looks like it worked hey?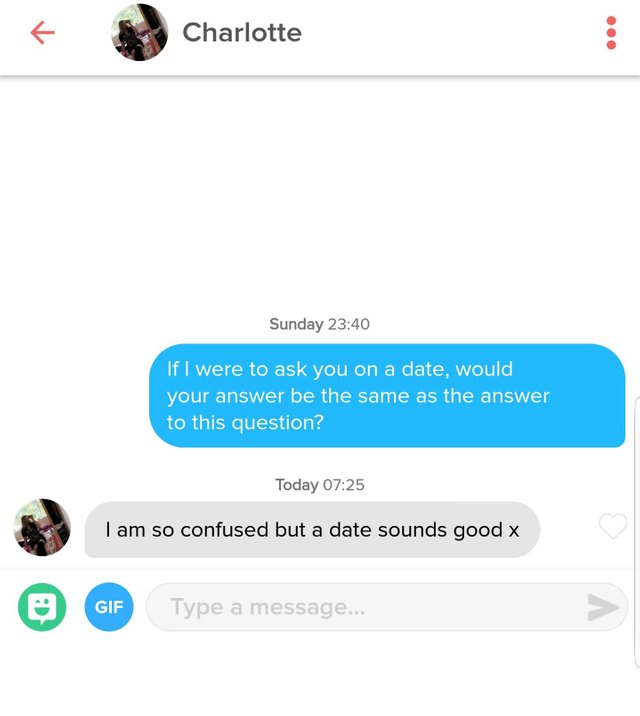 Easy.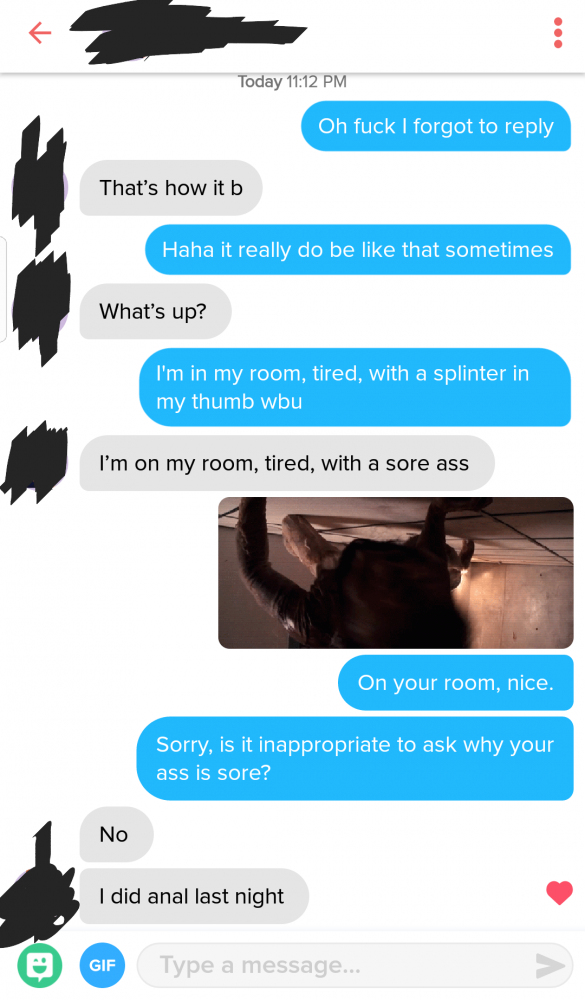 And we're off.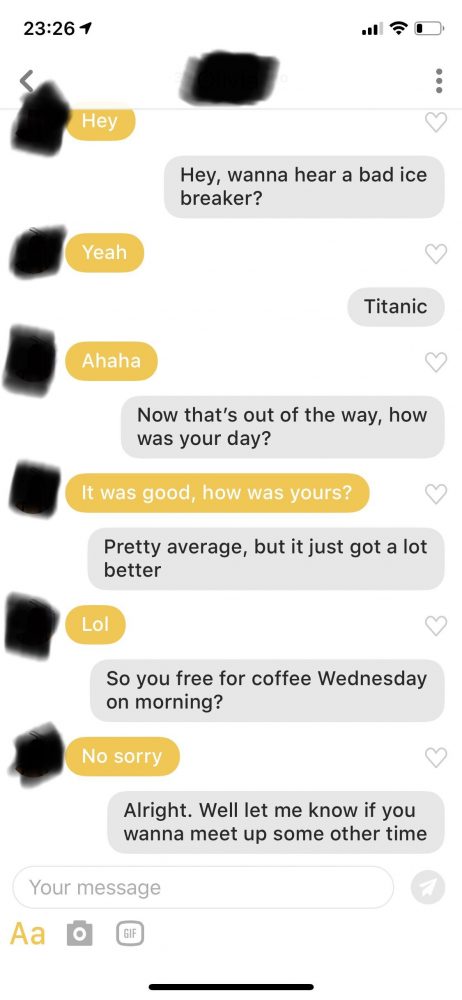 Worst Tinder match ever.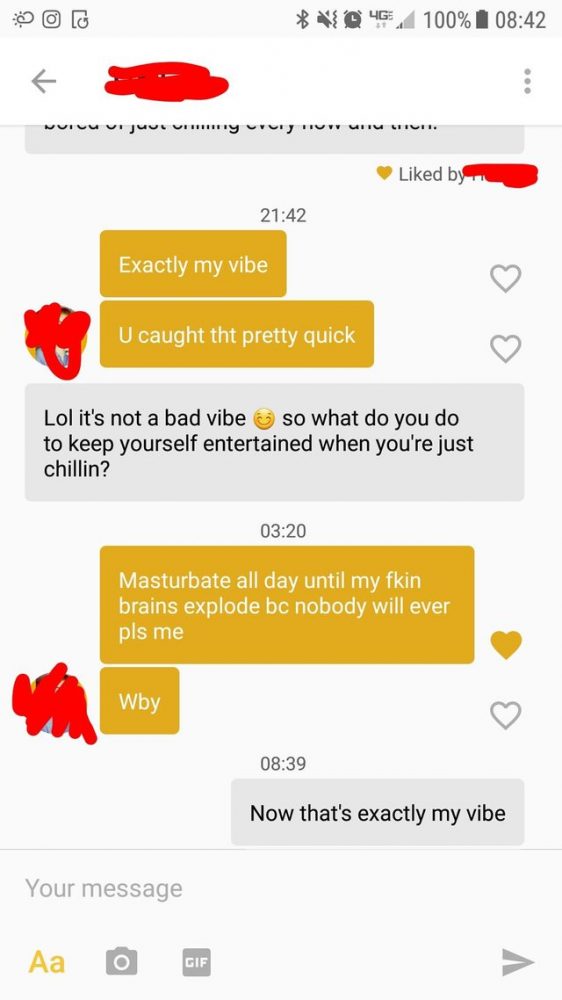 That's a vibe I can get behind.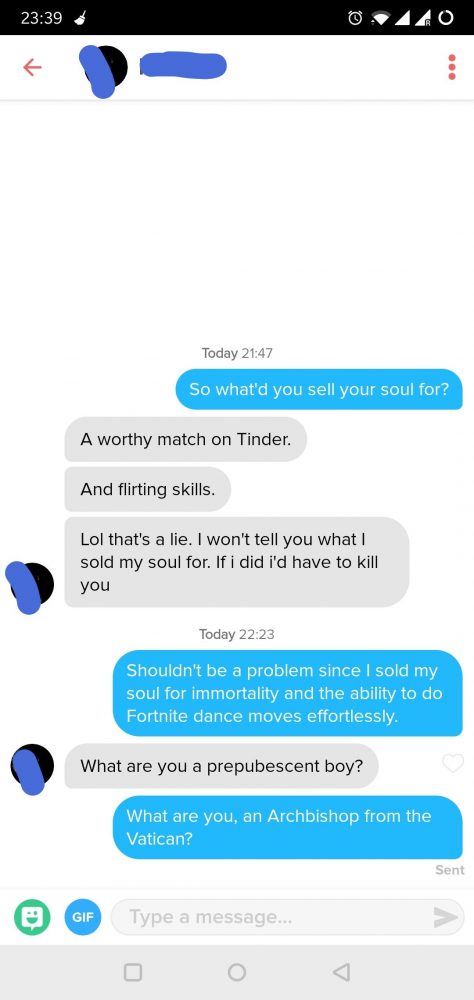 That switched quickly.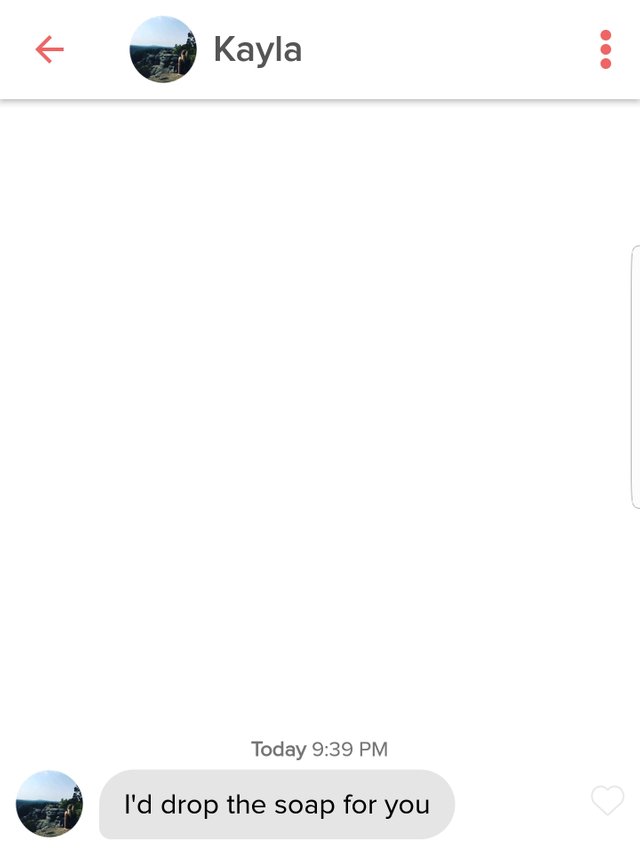 Forward.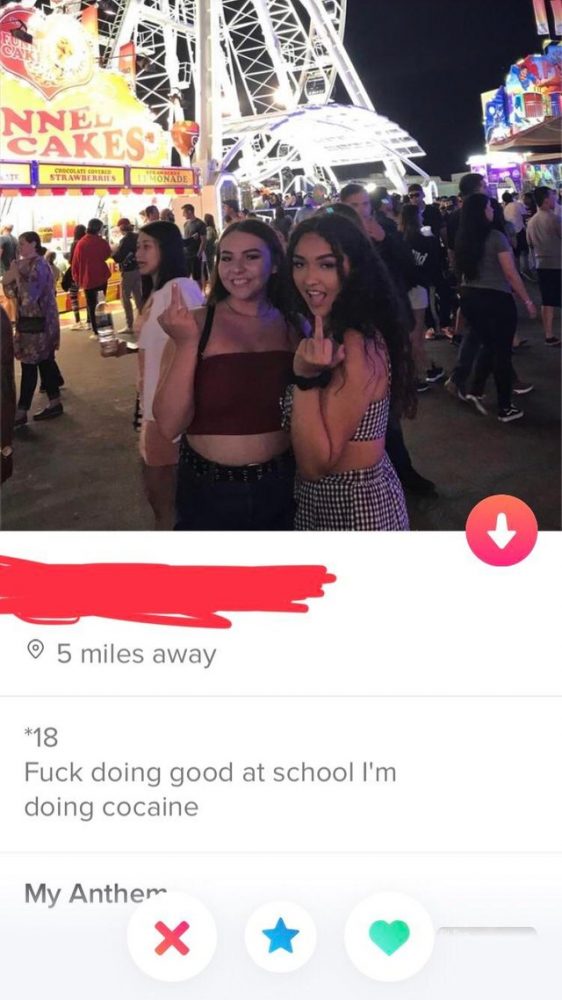 She knows what she wants.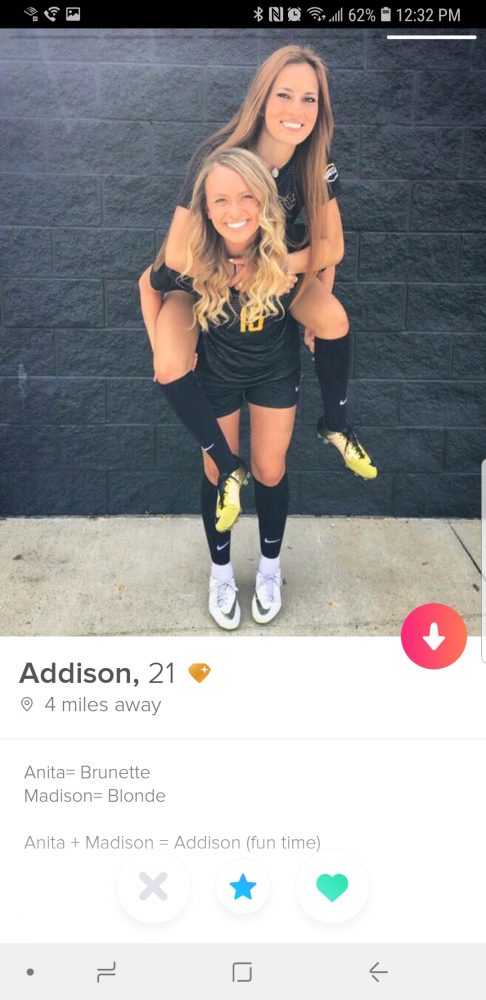 Double trouble.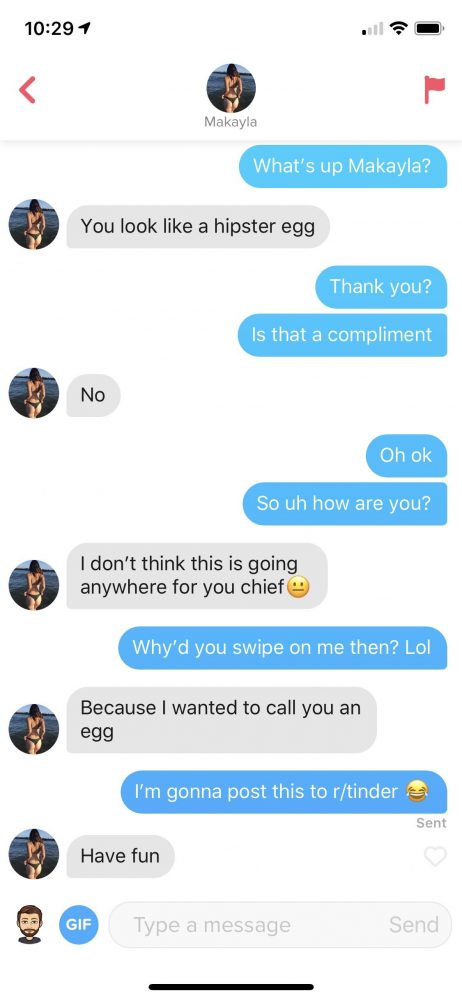 Mean.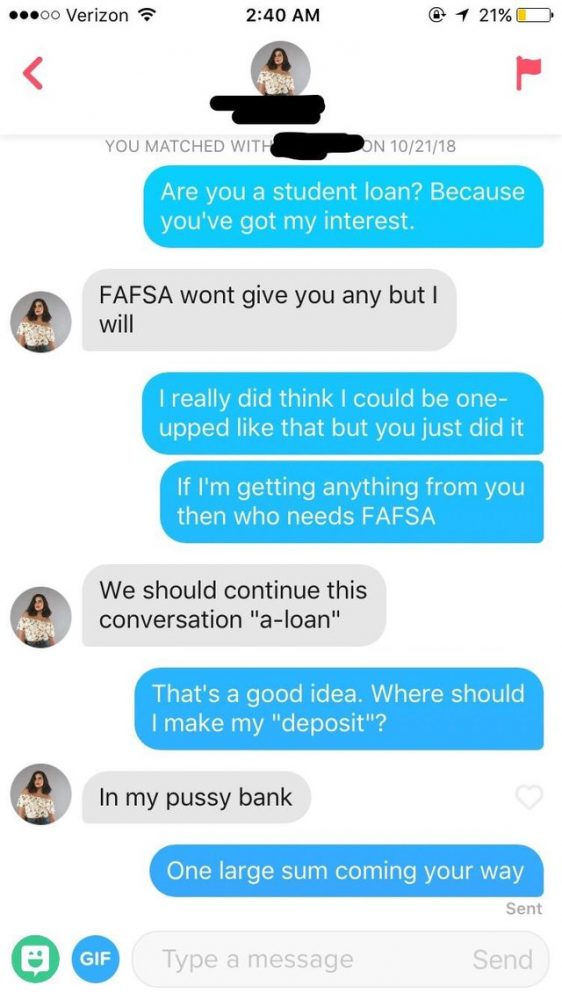 Wouldn't be surprised if these two got married.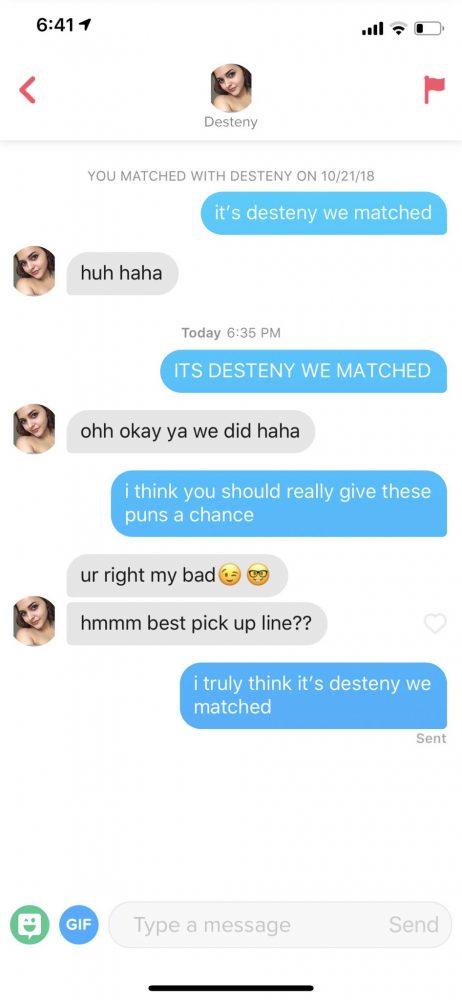 I mean I think that's really funny.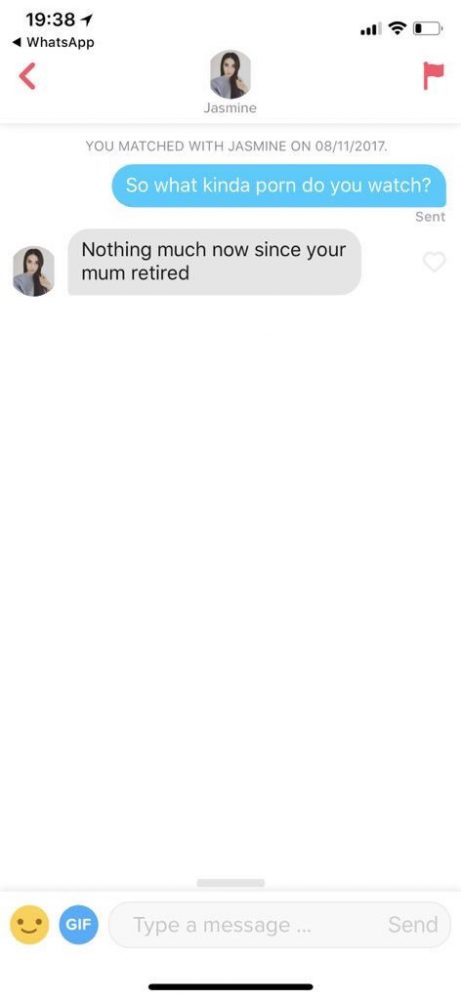 Roast level 1000.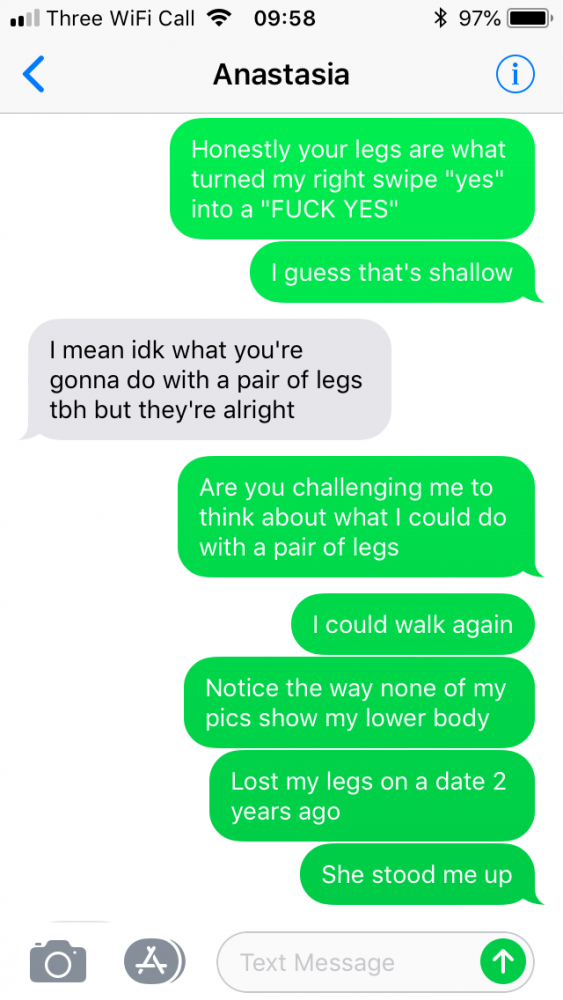 Pretty terrible banter tbh.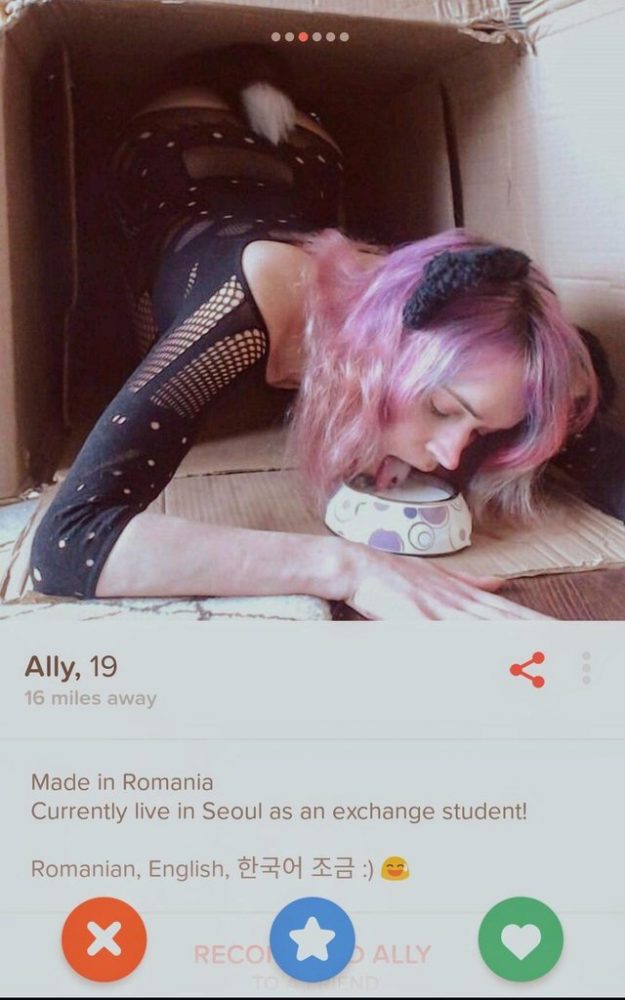 What is this?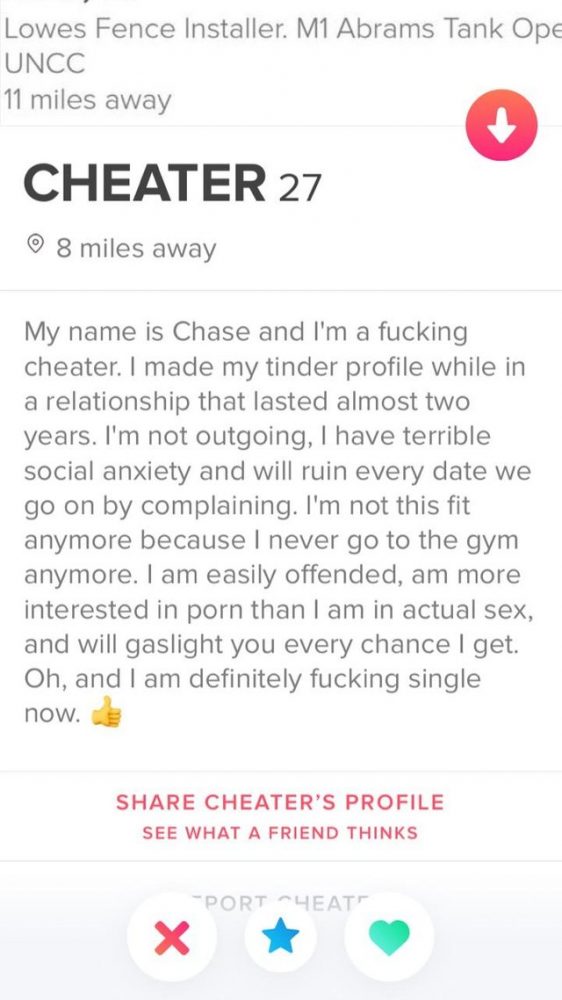 Wow this guy messed up pretty badly hey?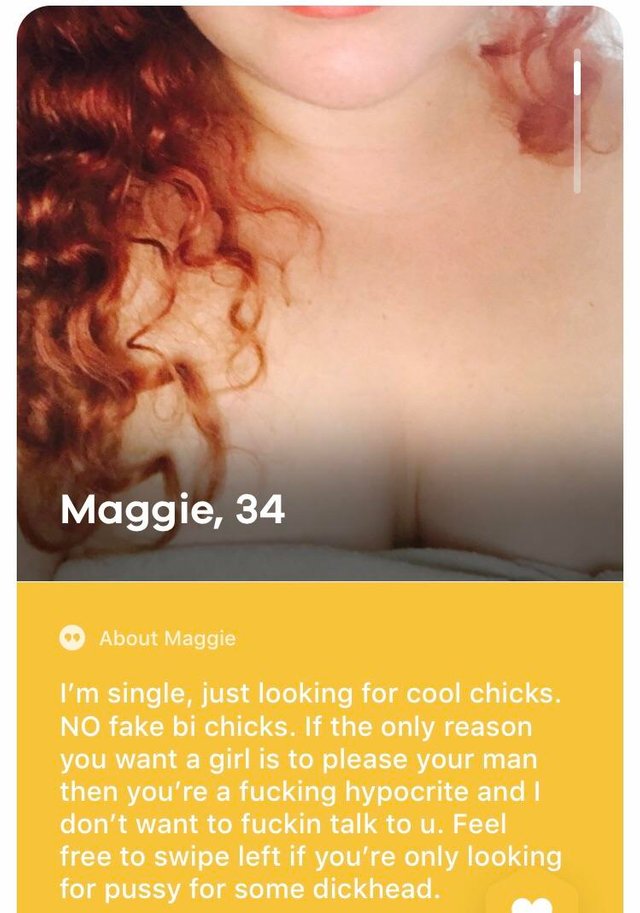 Bet she gets a lot of matches.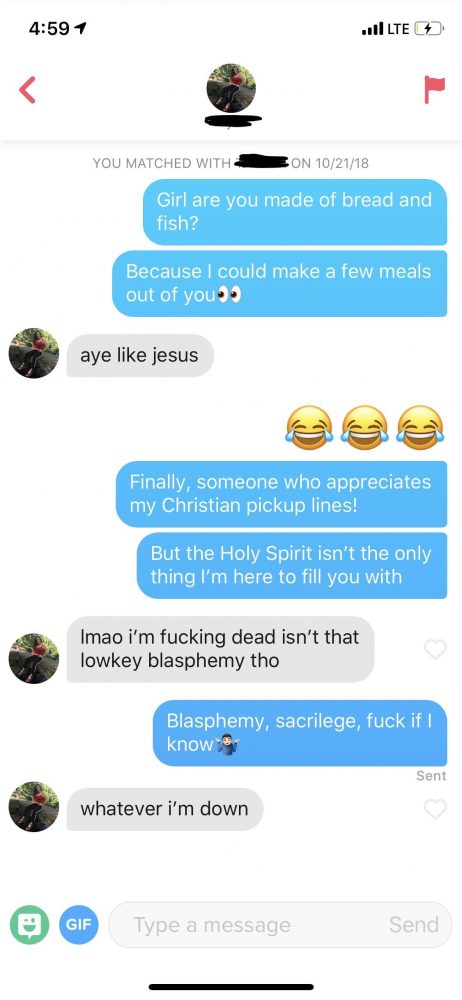 That easy.
And we're done.
Alrighty then. That was fun. See you next week for more best and worst Tinder shenanigans.
For previous instalments, click HERE. Awesome.