We're not sure whether the BBC are trying to grab the attention of its readers, or whether their website has been taken over by some sort of outside force, but they've just sent out a mysterious non-story categorised as 'Breaking News'.
Images VIA
The post itself is from 2010 and yet it has only just been discovered after doing the rounds online. Its headline reads:
Clone!!! Europe Breaking News.
While the actual body text just says, "CLONE!!! CLONE!!! CLONE!!!" very mysterious indeed.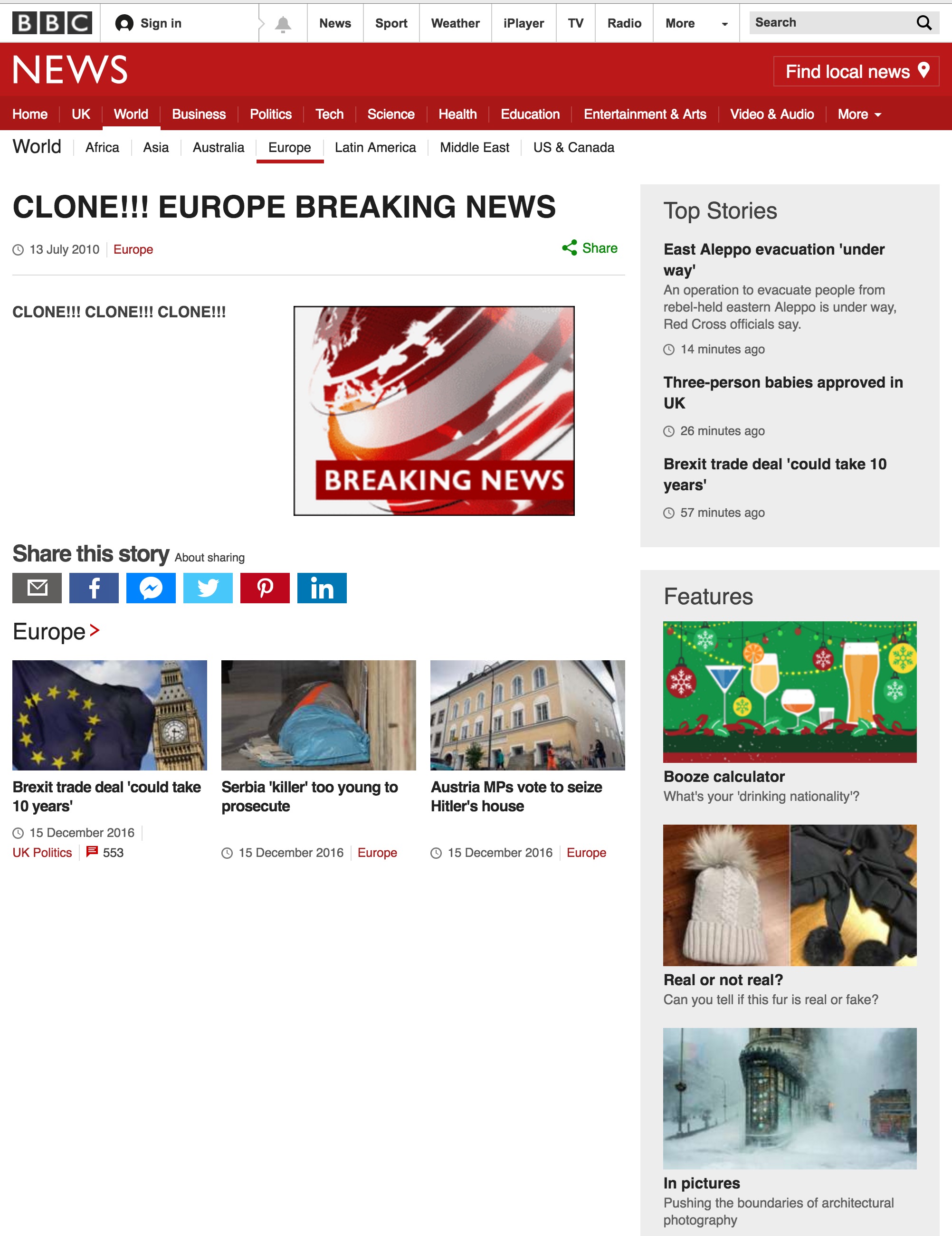 (via http://www.bbc.co.uk/news/10595895)
Is this a secret message released by a BBC insider? Perhaps they've discovered that we're on the verge of a clone attack and this is the only way they could warn us. Or maybe their website has been infiltrated by extra-terrestrials and this is a subtle caution to the UK that a space war is imminent.
Fuck knows… only time will tell. We'll keep you posted.