You probably remember that Aldi started selling a budget hot tub last summer and it sold out virtually immediately, so it's no surprise that it's coming back this year bigger and better.
Images VIA
Aldi are bringing the hot tub out to coincide with the long Easter weekend next weekend and you can pre-order it from March 25th for the price of £279.99. Not sure if that will get to you in time for Good Friday, but you've gotta think they know what they're doing with these things and that that's probably the ultimate plan for them.
It's important to remember that the hot tubs sold out within minutes last year so if you definitely want one then you should probably look at picking one up online ASAP. Failing that you can head into your local Aldi as well on March 29th, but you could end up in a bit of a Black Friday situation fighting to get your hands on one – although Aldi said they have made 50% more this year after they were shocked by demand for them last year.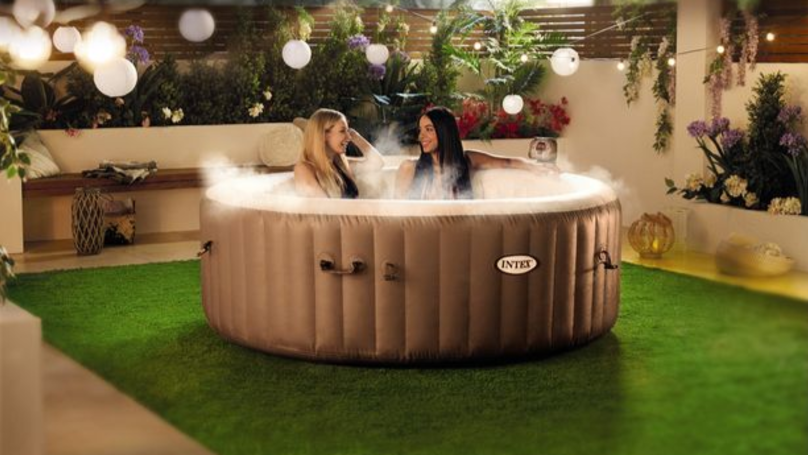 If you're worried about the particulars, the tub is suitable for indoor or outdoor use and consists of a 795-litre pool with 120 air jets and a 2200W heater. When you're not using it, there's also a lockable cover that keeps the water warm and protected from the elements. I haven't read any reviews of it, but for that price you might as well give it a go eh?
For more hot tubs, check out this budget ASDA pool – it's slightly cheaper but also slightly different. Worth looking at.