Turn Your Body Into An Eternal Reef
How does a watery grave sound? Nowadays you can pay to have your crushed remains mixed with concrete to form a big, heavy orb that is then dumped into the ocean and left there for all eternity. Interesting, but not very practical. Think of your loved ones having to stick on scuba gear every time they want to visit you. Plus the fish would probably rather you didn't.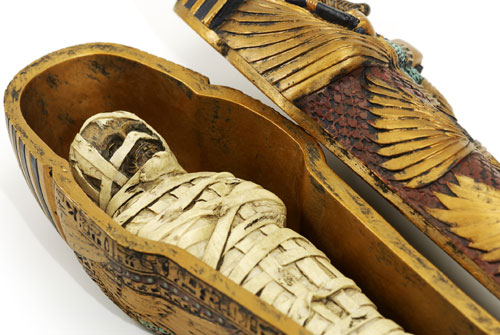 Mummify Your Body
It's time Egyptian-style mummification came back into style. You can bet someone like Nicolas Cage is probably all over it already but if you die before him you can steal his thunder. Mummification is a lost classic that deserves its place in the mainstream death market.