LA ISLA DE LA MUNECAS OR 'THE ISLAND OF THE DOLLS' (MEXICO)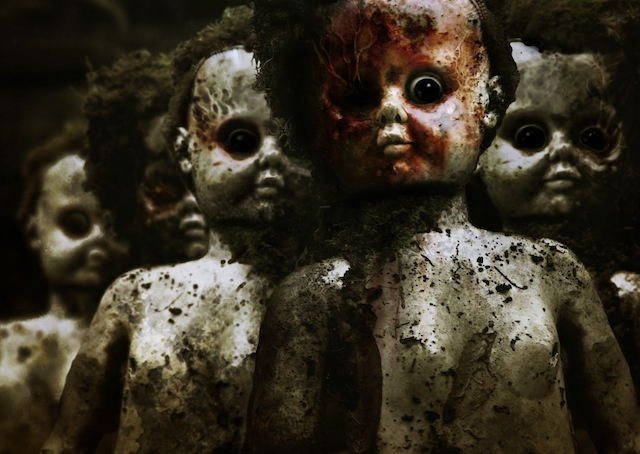 The top image for this post is from Isla De Las Munecas too and I think the name of the place says it all really. This island, which is easily avoidable as it is almost impossible to find, has an infestation of dolls. Creepy fucking dolls. Hanging on almost every tree in the island, and each one is somehow mutilated.
This island was once inhabited by a married man: Don Julian Santana, who chose to live alone on the island. Don Julian claimed he was haunted by a little girl who had drowned in one of the canals surrounding the island. In order to appease the spirit, he placed dolls around the forest. Creepy fact: he was found dead in the same canal in which he claimed the little girl died.
☛ More Dolls: You Can Now Get A Justin Bieber Sex Doll Called Just-In Beaver