Meet Debbie from Los Angeles. She had her boobs boosted to a J cup 15 years ago, only to realise days later that her right boob was infected and her budget surgeon had done a runner. Another doctor agreed to remove the infected implant, but for some reason left the left boob as it was. Now she's come to the UK to get her boobs fixed for the TV show Last Chance Salon, and I'm guessing part of the deal was to release these horrific pics of her lopsided tits.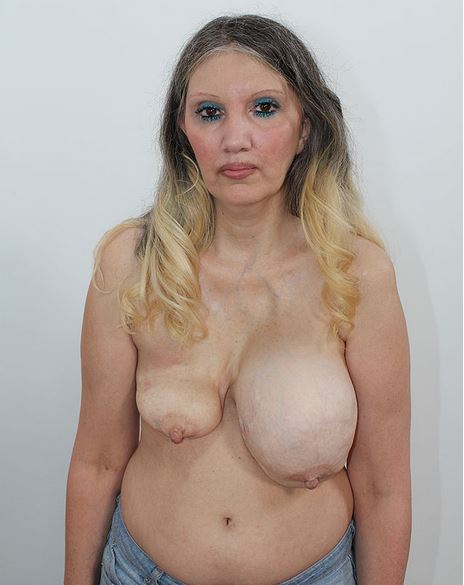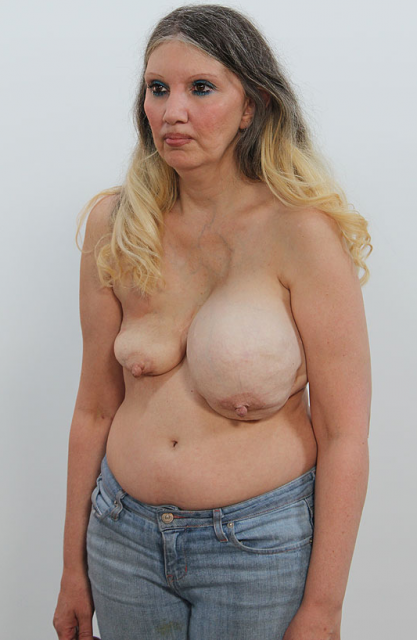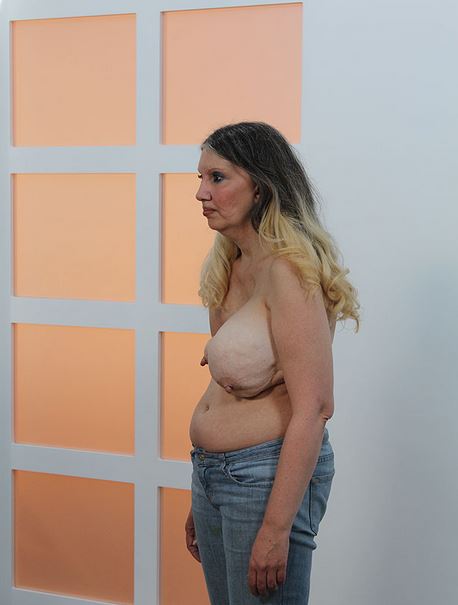 Ignore the insanity that is her hair and the weird blue mascara for a second, and just look at those boobs. Jesus H Christ. It's good to hear she has a husband at home who isn't completely put off by them, but what we want to know is what nickname he's given them? Little and Large? Biggie Smalls? Ren and Stimpy?
What nicknames would you give them? Leave suggestions in the comments.
☛ More Plastic Surgery On Sick Chirpse:
Real Life Barbie & Ken Hate Each Other
The Miss Korea 2013 Finalists All Look The Same
Lil Kim Transforms From Black To Asian With Shocking Plastic Surgery