During the Cold War, America and Russia competed with each other in a war that wasn't characterised by fighting, but which was pretty much characterised by which nation was the best at doing stuff and which nation had the best stuff, whilst secretly trying to fuck each other in proxy wars like Afghanistan and Vietnam.
Obviously, one of the best and most expensive and impressive things you can have as a person is a car and as such both nations went at it trying to build the most impressive cars that anyone has ever seen. The U.S. had Chrysler, Ford and General Motors, and pretty much nailed it. The Soviet Union on the other hand had the cars that you'll see on the following pages, and pretty much completely fucked it.
☛ More Soviet Union: 9 Insane Soviet Union Era Buildings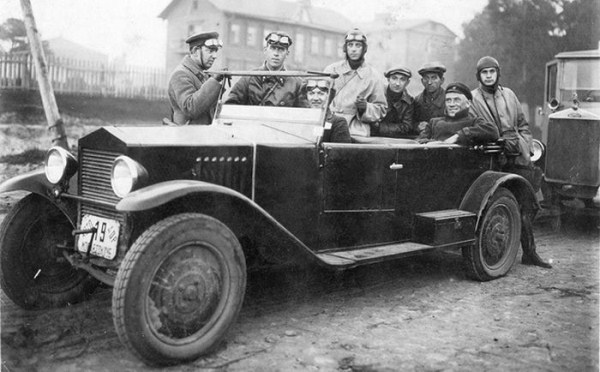 OK admittedly this one isn't that weird, but it still looks like the kind of thing someone might drive around in the 1920s or something. And there's no way all those guys can fit in the back of it without it looking completely weird. The back tyre also looks flat which is a trademark of most Russian cars.