War Machine, the unhinged MMA fighter who beat the living daylights out of porn star Christy Mack, has been in prison for a month or so writing weird poetry and talking about the oppression of man.
Well, this week, after discovering he won't be receiving a plea deal due to the mountain of evidence against him, War Machine depressingly tried to hang himself in his Las Vegas cell and only failed because a corrections officer stopped him.
Here's the report from TMZ:
Law enforcement sources tell TMZ … Tuesday night around 9:30 an officer was walking by War Machine's cell in Clark County Jail. The officer saw him sitting on the ground with his feet up on the bunk bed. When the officer called to him he was unresponsive.

The officer went into the cell and found the ex-MMA fighter had a piece of linen around his neck which was tied to the leg of the bed – and his face was purple. The officer cut the linen, removed it … and we're told War Machine's breathing became less strained and he attempted to speak.

He's currently in a medical isolation cell on suicide watch. We're told officers found what appeared to be a suicide note in the cell.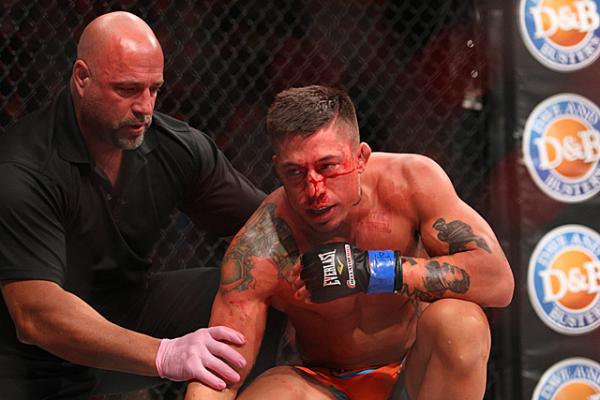 People will say he deserves it, that they should just let him kill himself etc, but as we know mental illness and suicide are not something to joke about, and so hopefully even a guy like War Machine will be able to sort his head out and get the help he needs to become a decent human being.
On the plus side, Christy Mack looks like she's recovering well.