Who's getting fucked here? Is it Minami's boyfriend? No. Definitely, definitely no. It's the girls themselves, exploited to the max, not only financially, but also in that they are presented as sexual objects to their fans to create an fake image of sexuality, yet banned from sex themselves. WTFUCK? Imagine you were getting paid to get your knob out for 40 year old women all day, and when you finally knocked off and wanted to chill, you weren't even allowed to go out and get messy with someone you actually found attractive. You'd quit that job quicker than Joey Barton learnt how to speak fluent French, right?
☛ More Weird Japanese Stuff: Enter The Lovable, Occasionally Bonkers World Of Japanese TV Advertising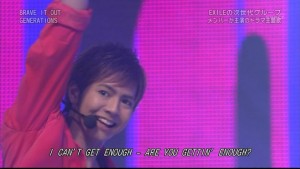 Anyway, as many of you – and by many, I mean every single one of you, you filthy animals – probably know from your daily trawls of tube8, redtube, youporn etc etc etc (I could go on for another page here), the image of a young, submissive woman is what gets Japanese guys excited. Perhaps also massively long pubes too, but that's a story for another day.