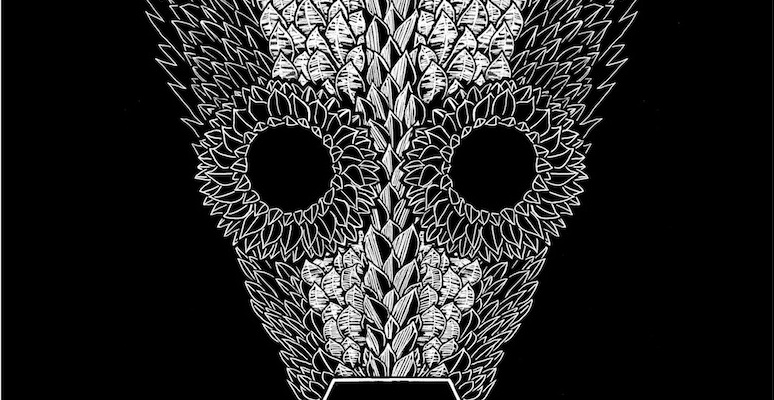 When you think of the best live albums of all-time, the mind automatically wanders to Johnny Cash At Folsom Prison, Nirvana going Unplugged in New York, and Muse HAARP (though you might have to endure a few abysmal post-BHAR tunes). It's the capturing of a unique moment, the ability to convey the energy of the live show, allowing the iPod-wielding fan boy the chance to relive (or vicariously enjoy) a once-in-a-lifetime experience with their favourite band!
But I'm no longer a guitar music kinda guy (see my review of Foals' new "album" for proof), but seeing as most DJ sets I listen to through Boiler Room and XLR8R are live, there's no end to the recapturing or voyeurmanship when it comes to EDM. Add in a healthy dose of video, as BR always do, and you've got yourself a slice of fried gold.
[yframe url='http://www.youtube.com/watch?v=cas70nutwAU']
One of my favourite live acts of 2012 was SBTRKT. Over the year I think I saw them three times (I say think, a few might have snuck in at festivals / other times I… might not remember), and each time was as electric as the last. Factor in the dynamic duo's bone-shaking (and bone-raising) remix of Wildfire, and you've got a live act for the ages. So when SBTRKT's live album hit stores a couple of weeks ago, how could I not wet my pants with glee like a five-year-old meeting Mickey Mouse at Disneyland?
Only, like a 7-year-old looking back on their meeting with "Mickey" and realising it was nothing more than an underpaid weirdo in a suit touching you all-too delicately on the shoulder, SBTRKT's Live EP was a bit of a let down (and led me to question everything I held dear). Were Jerome and Sampha as good as I remember? Was it just the alcohol / misc substances under my skin that made it such an incredible experience? Had I become the equivalent of that guy you always meet at parties who goes on about their mate's band all night, finally sticks on the thoroughly underwhelming soundcloud tracks and spends the rest of the night slagging off the sound system and screaming 'you just gotta be there, man. There's no magic in MP3'?
The answer, THANK SCIENCE, is no.
[yframe url='http://www.youtube.com/watch?v=j0ddOvOLd30′]
Well, we can thank science for this little fudge up. In essence the album suffers from what we in the industry refer to as 'low production values probably caused by a work experience technical adviser who slept in after taking his body weight in crystal meth, subsequently not being able to string more than two cables together and mis-positioning key microphones', otherwise known as 'oh dear we done gone messed up'.
Don't get me wrong, the album is awful – both as a live album and an album in general. I absolutely love SBTRKT, and they will forever hold a place in my heart as the band that built 2012, but they truly are one of those bands that work either as a studio or a live act, not in between. Treat the Live EP as a teaser, advertising the main event. If you like the music, and also have a penchant for recreational euphoria, my advise is to catch their next show and adopt your inner party arsehole.
What's the worst live album you've ever heard? Who's the most annoying party arsehole you've ever had the misfortune to meet? Answers on a postcard (or below)
Follow Jay Pappsby @jjpapp