Last week was a horrible, horrible week for pharma CEO dickhead Martin Shkreli, but it looks like his run of bad luck is set to continue after someone hacked his Twitter account last night.
Featured Image VIA
Whoever was behind it changed his name to 'Martin The God', then fired off a load of Tweets: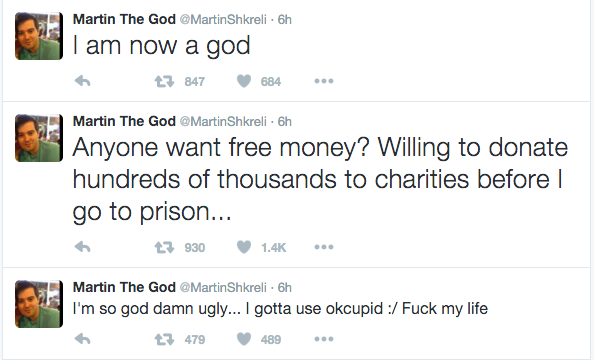 A+ on this one:
https://twitter.com/MartinShkreli/status/678641525572698112?ref_src=twsrc%5Etfw
The very last Tweet gave some indication of where the hacker might be from (unless it's actually Jamie Vardy?):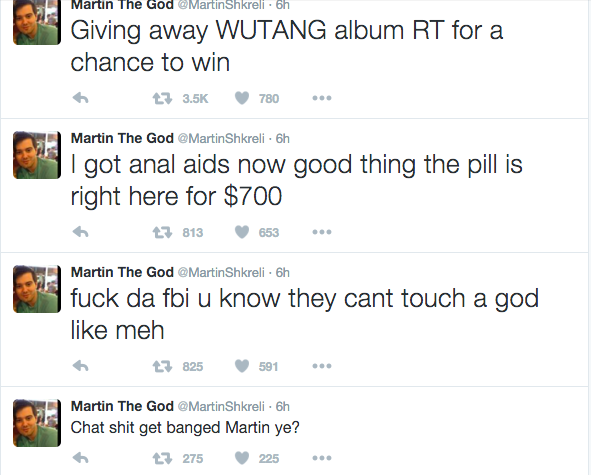 Shkreli's spokesman, Craig Stevens, confirmed that the account had been hacked.
We have been working with Twitter to get it fixed.
Can't be working too hard – the Tweets are still up.
Since his arrest at the hands of the FBI last week, Shkreli has been replaced as CEO of Turing Pharmaceuticals. He's now out on bail.