When you think of Stone Cold Steve Austin, you think of the trash talking, beer swilling, Texas Rattlesnake himself and you would probably expect him to defend the Confederate Flag due to his southern heritage.
Featured Image VIA 
Turns out that this assumption is completely and utterly wrong though as he completely ripped into a fan of his who tried to defend the flag as a source of Southern Pride. Here's how the exchange went down – try and read it in Stone Cold's voice if you want to have some extra fun with it: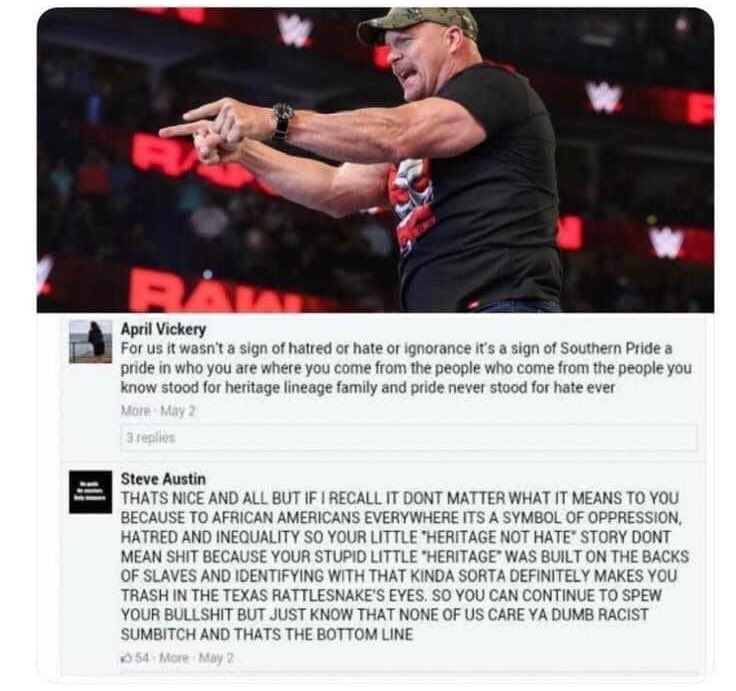 Wow. That's such so on point in everything really isn't it? On point in what he's saying about the flag and its relation to racism and on point in how much he sounds exactly like Stone Cold Steve Austin. Hopefully he drank a bunch of Steveweisers after this and then went and stunnered some racists. That's the bottom line.
For more of the same, check out when Austin gave the 3:16 speech. Legendary moment.