Another year, another round of Love Island. Already there's been a slew of cringeworthy catchphrases and enough controversies to keep fans tuning in.
Featured Image VIA
Although one of those controversies has unfolded off-screen after the producers took the decision to kick Sherif Lanre off the show.
Up until this point, the reason has remained a mystery, with some convincing themselves that he'd had a cheeky wank in the hot tub.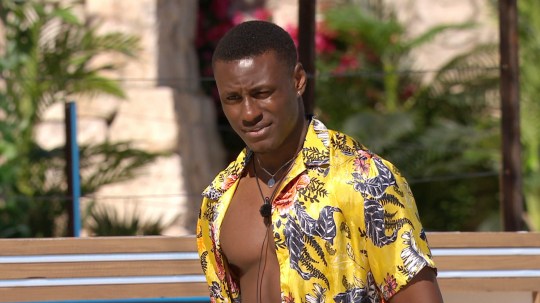 However, Sherif has finally broken his silence around the reason for being axed, saying it was following an incident where he kicked Molly-Mae Hague in the groin. He went on to describe how he later joked about the vagina-kick, telling fellow contestant Tommy Fury "that was a c**t punt". Lol. He said:
I did kick Molly-Mae in the groin area but it was an accident and she 100 per cent was not injured afterwards.

She did appear to be in pain at first but then she stood up and seemed fine and we started laughing about it.

I turned to Tommy and said, 'That was a c**t punt.' I realise now that was wrong and I would like to apologise.

This has been blown out of all proportion and I have been made to look like a terrible person when I am not.
After hearing that, I can't help but feel for the guy. Clearly he didn't mean to do it, and his pal Molly-Mae was laughing about it so she can't have wanted him to leave the villa. Okay, so the c**t punt thing is not safe for TV, but they didn't have to air it. This guy's time on the show has been cut short and it's all because of an accident that didn't have any major consequences.
Apparently Sherif came to a "mutual" agreement with the show about leaving, stating:
In a case of poor judgement, I broke the villa rules and as a result agreed with the producers that it was best for me to leave the villa.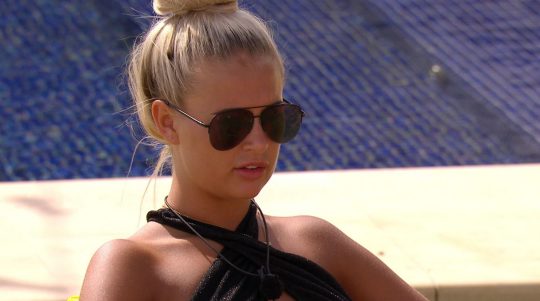 He also previously thanked his fans about how supportive they've been since leaving the show:
Thank you to everyone including my friends and family for the support I've come back to.

I appreciate you all and hope I provided some good, positive moments during my time on Love Island and for anyone wondering I'm all good.
Images VIA
Sucks for him that he had to leave so soon, but hey, it could be worse – just take a look at Tommy Fury's uncovered Facebook posts that are doing the rounds at the moment. So much cringe.