Love Island's Sherif got kicked off the show the other day and the circumstances surrounding his departure remain a mystery, probably because they're trying to spare the guy his blushes.
Featured Image VIA
All ITV2 have said about it is the following:
After breaking the villa rules Sherif had conversations with the producers and it was mutually agreed that he would leave the Love Island villa.
Sherif was also vague about the reason:
In a case of poor judgement, I broke the villa rules and as a result agreed with the producers that it was best for me to leave the villa. I regret that I didn't conduct myself in the right way and, as a 20-year-old guy, it's something I know I will take on board and learn from. I really enjoyed my time in the villa and look forward to catching up with everyone on the outside.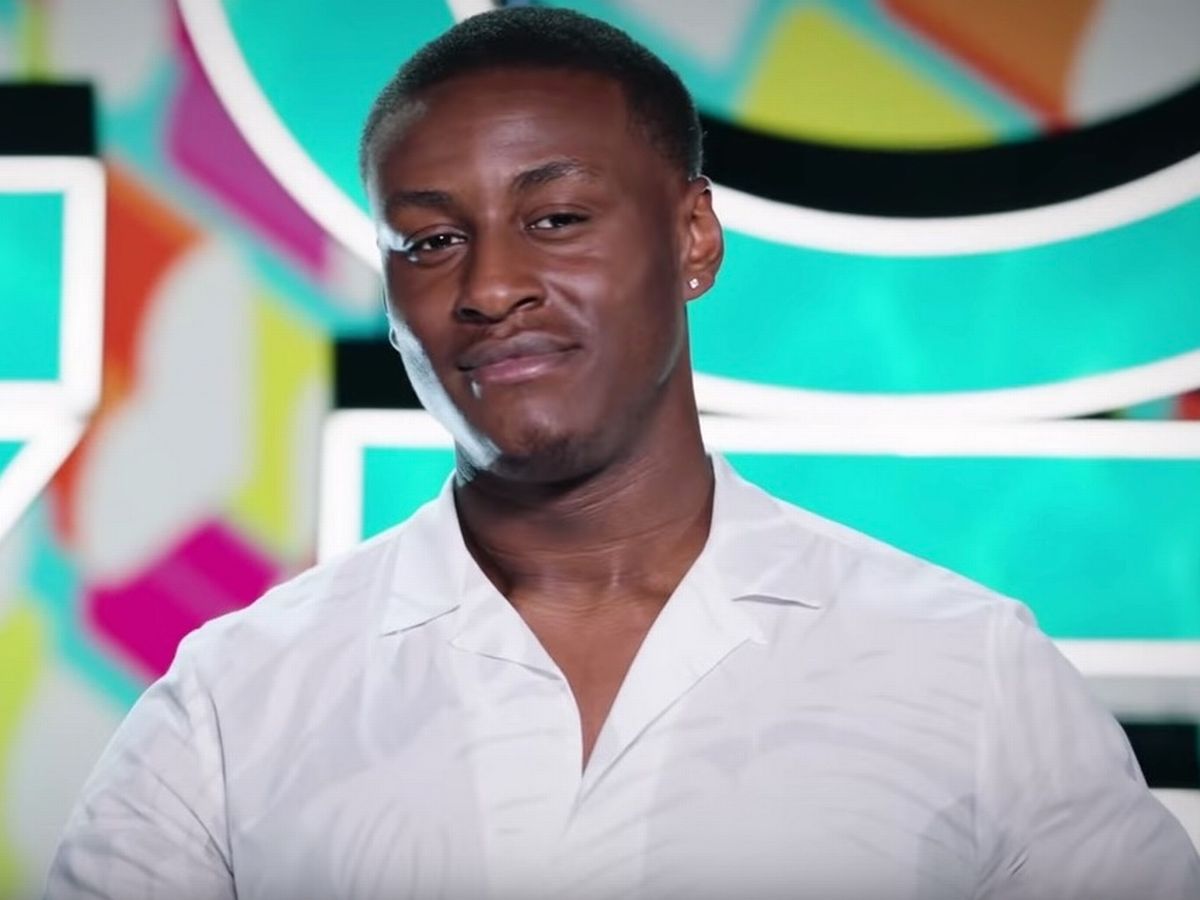 So what could be so bad that it would get you kicked off a TV show where you're expected to sunbathe, shag and talk shit about other people 24/7?
How about having a wank in the jacuzzi? That's the rumour circulating Twitter at the moment: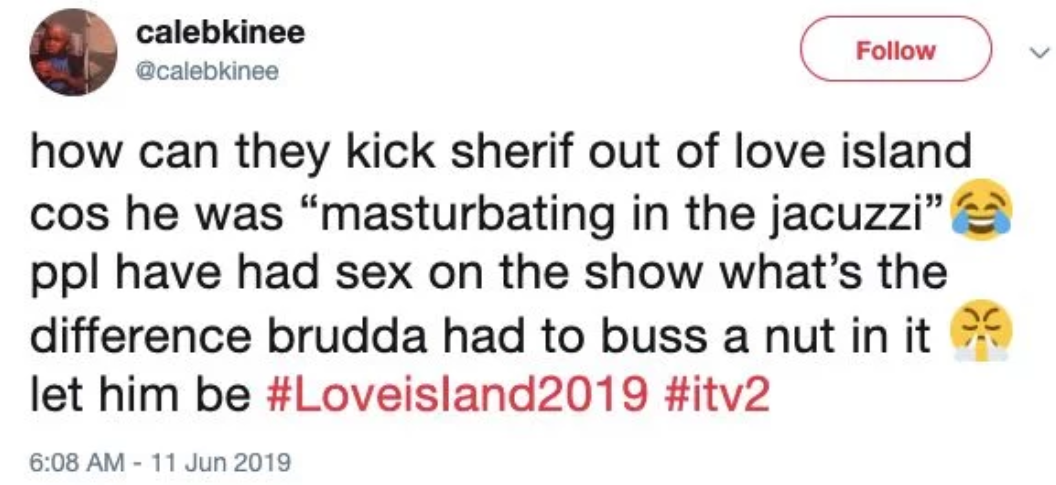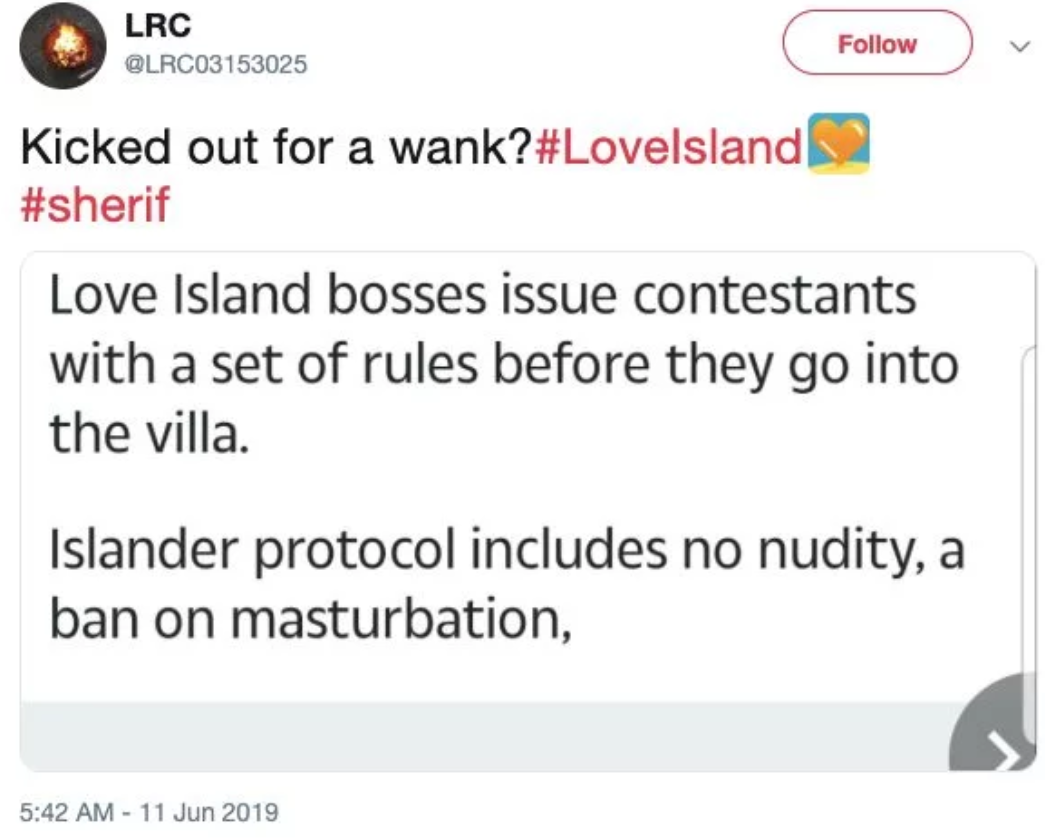 Leaked footage has emerged of why Sherif was kicked out of the villa. What was he thinking?! #LoveIsland pic.twitter.com/ZO3WPnehDr

— patch (@newwaveparade) June 11, 2019
That's not the only rumour doing the rounds though – others believe he got into a physical altercation with another contestant: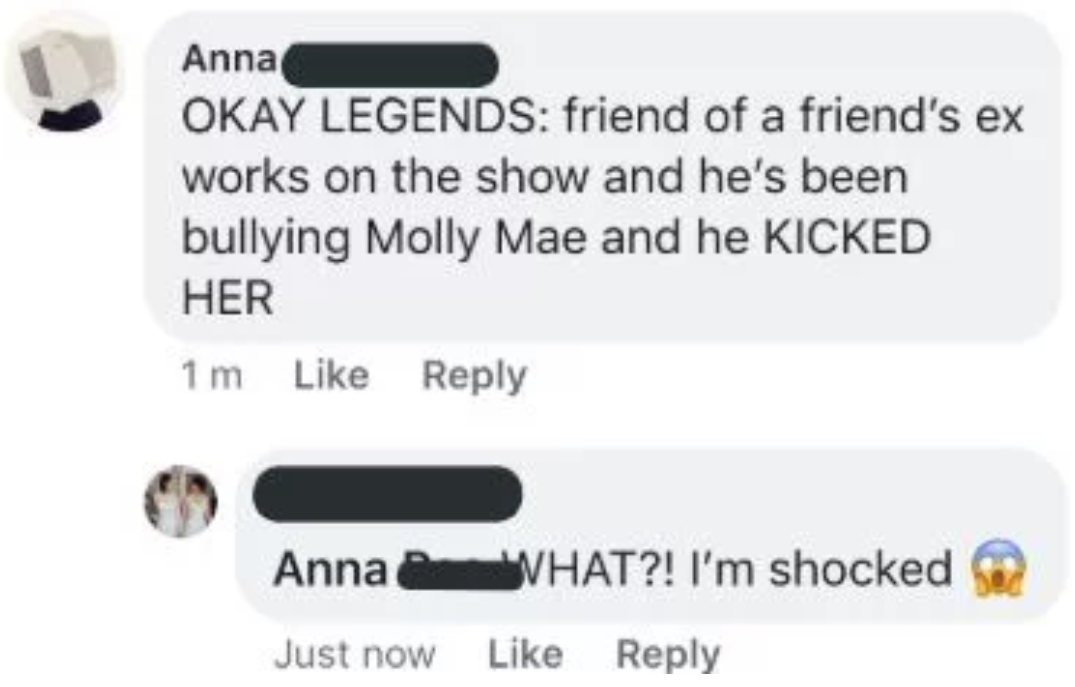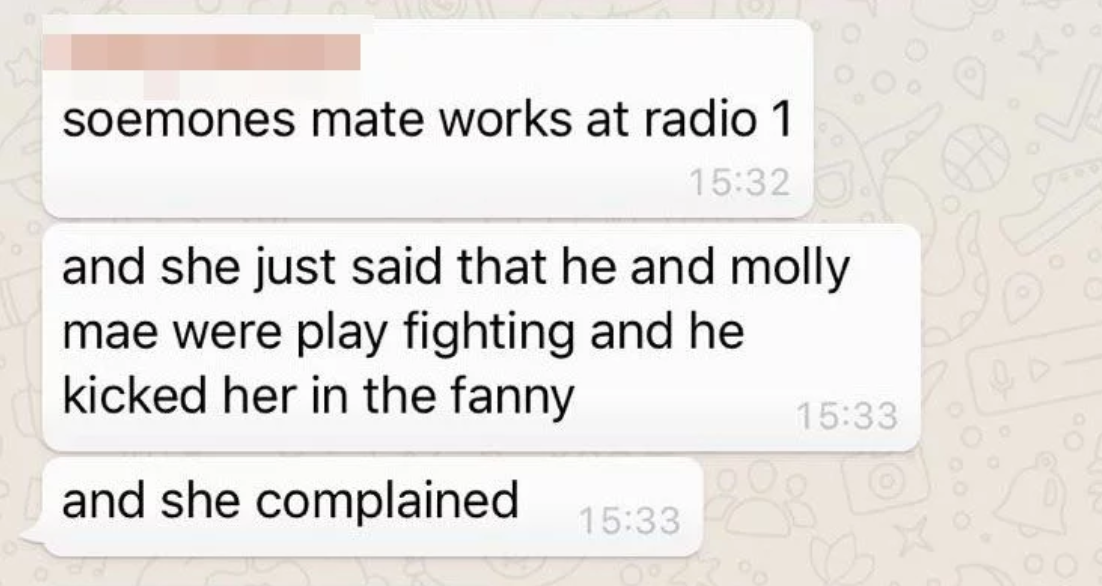 Or that he smuggled his phone onto the show, which is a big reality TV no-no:


Or that he lied about his age: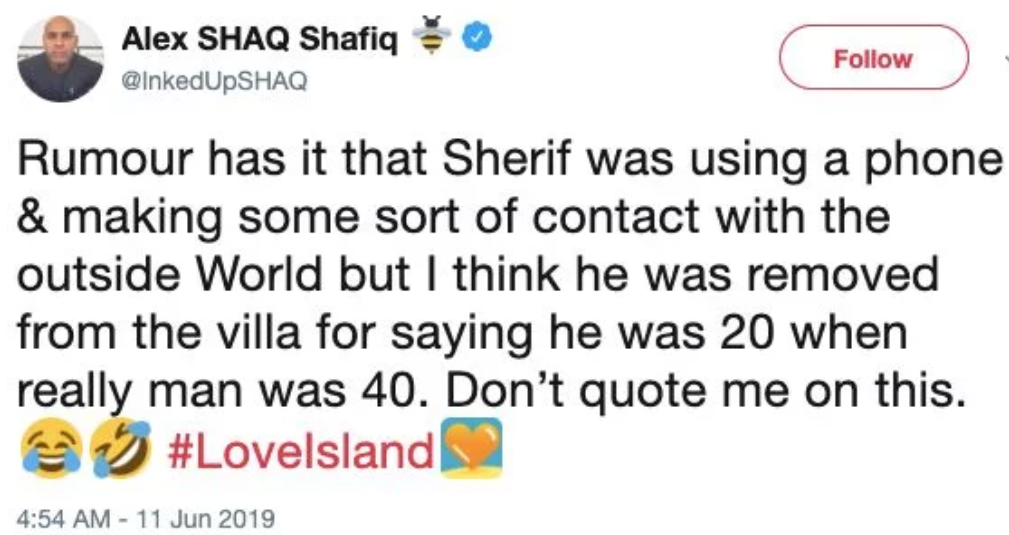 Some people even reckon he took a shit in the hot tub and farted in another contestant's eye: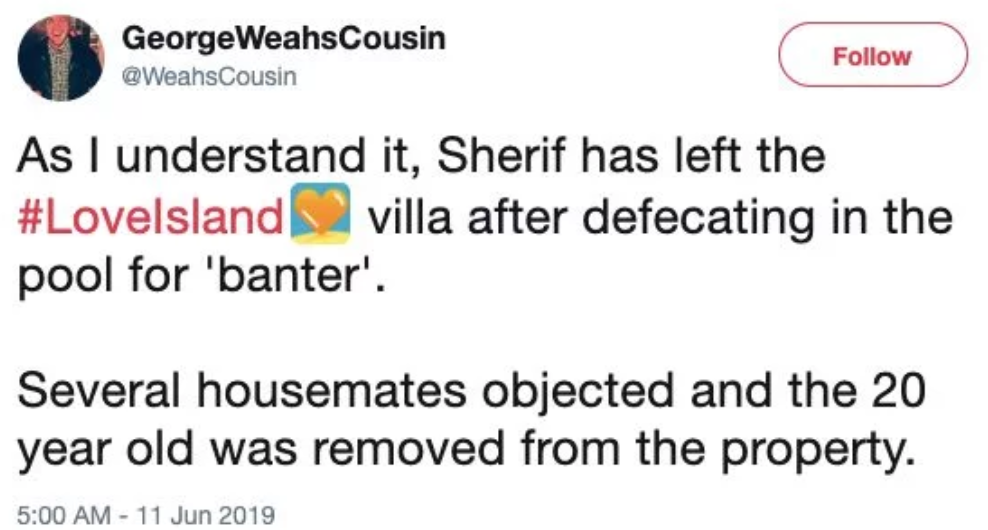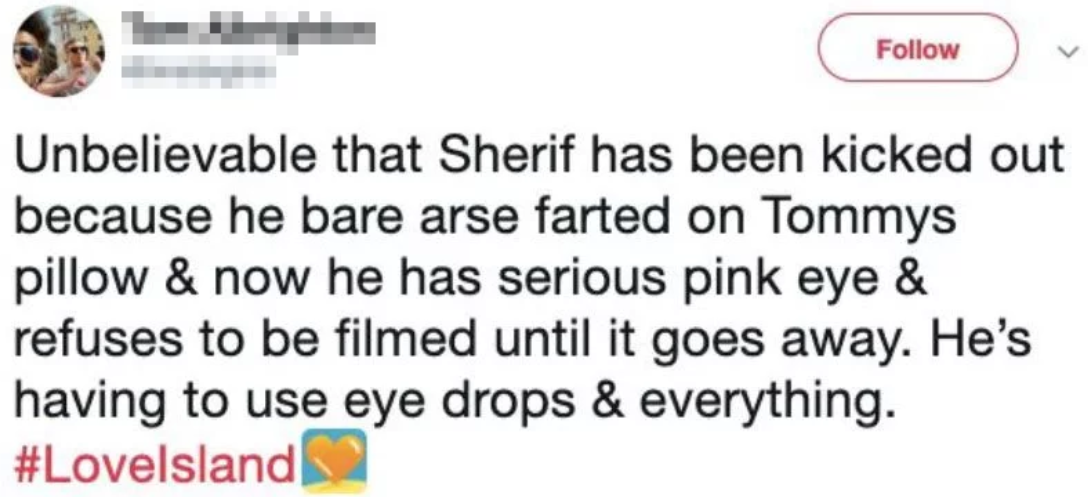 Personally, I think it was because he had a wank in the jacuzzi. It makes perfect sense. Imagine – you're chilling alone in the tub on a paradise island, letting the warm jacuzzi bubbles do their thing. Before you know it you completely forget you're being filmed for a nationwide reality TV show and then boom – your hand slides down your swimming trunks and nature takes its course. It's also the most hilarious theory so let's just go with that.
To find out how much the Love Island contestants are being paid to appear on the show this year, click HERE. Spoiler = it ain't much.