I don't think anybody was that excited about the 'Saved By The Bell' reboot when it was first announced, but after almost all of the original cast signed up to appear in it and the trailer was released and actually looked like it was going to be really fun, I actually started to get pretty pumped for it. Dare say the same is true of some other people too.
Featured Image VIA 
However, one person who has confirmed he won't be appearing in the reboot is Dustin Diamond AKA Screech. Obviously this is a major downer for the show as he was one of its most iconic characters, but it kinda makes sense when you examine how Diamond has lived his life since the television show aired.
Not only did he refuse to appear in a reunion special because he hated the rest of the cast so much, but he also wrote a book trashing them and everyone involved with the show which probably didn't go down too well with all those involved with the reboot. He also went to jail for stabbing someone, so it seems like there are a whole bunch of reasons why the powers that be might not want him around for this.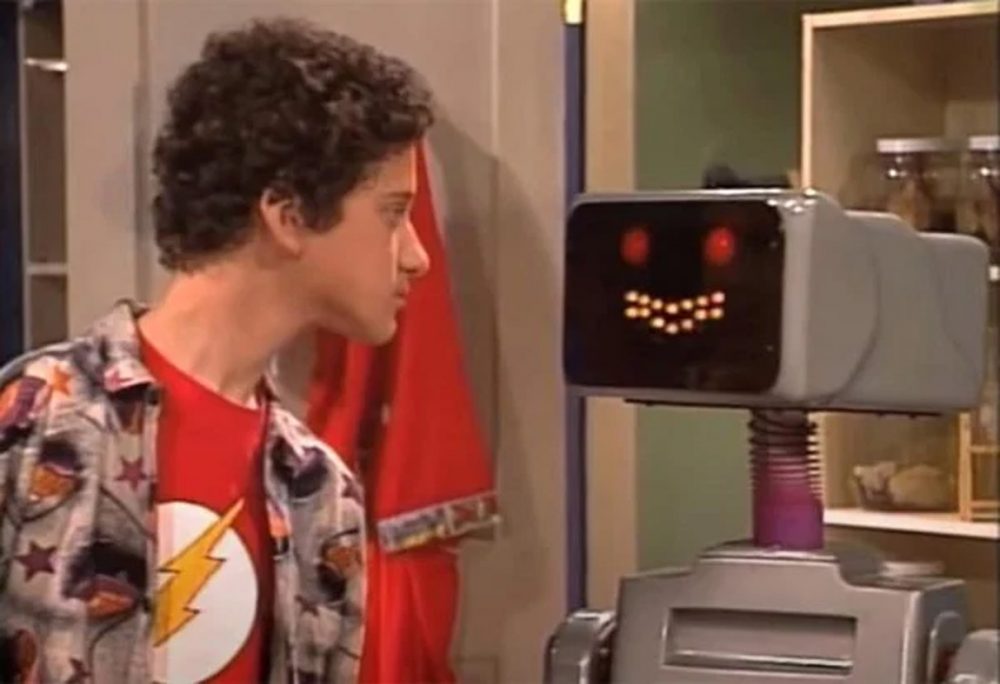 Anyway, they obviously had to explain his absence somehow and in the show he's apparently aboard the International Space Station with Kevin, the A.I. robot that he had on the show's original run. I can see them getting some good jokes out of that to be fair.
The door is apparently open for him to return though if he can agree a deal with the show according to Lark Voorhies, who will be returning as Lisa Turtle. Here's what she had to say:
[With Dustin Diamond,] the almighty dollar rules on that. He wants to be paid and respected.

We would love for him to come back on set. He's going through his growing pains…

He's going through his adult issues and all of that but I am sure he'll be back — granted they have the perfect contract for him.

I'm sure he would be back.
I guess if the 'Saved By The Bell' reboot is a success then we might be seeing Screech in series 2? We can but dream – although Diamond himself sounds like he might be more trouble than he's worth. Guess we'll see. Maybe keep making jokes about him the entire run of the show and get him to show up for the final episode. That would probably make everyone happy.
For more of the same, here's some modern day 'Saved By The Bell' scenarios with Zack Morris himself. Wonder if they're using any for the reboot?