Whilst researching the story I posted on sick chirpse last week about a man smashing a photograph of AC Slater, I discovered that Dustin Diamond – who played Samuel 'Screech' Powers on the show – had recently released an autobiography entitled 'Behind the Bell' that dished the dirt on the cast and crew behind the phenomenal Saturday morning TV show 'Saved By The Bell' that so many of us grew up with.' Obviously I had to buy this and check it out, so I did. Instantly.
A week and a half later and I'm reviewing it. Be warned, this is just a review of the book and I'll actually be doing another post in a couple of days about the 10 most shocking revelations in the text. Believe me there are a few of them. But this is solely a book review, to whet your appetite for the main event. So if you're not into reviews you can just stop reading this, and maybe check out something else on the site like
this live interview with Charlie Sheen
or this video of
Justin Bieber kissing his girlfriend Selena Gomez a bunch of times.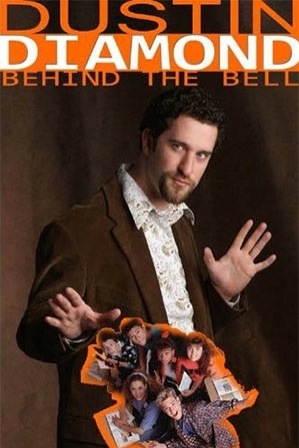 So anyway. First and foremost, this book is a good read. I flew through it and couldn't put it down as I wanted to hear everything that Dustin Diamond had to say about his time on Saved By The Bell. Now, the second thing: the book is very badly written and edited. No wait, that's the wrong phrasing. The writing is decent. Dustin Diamond seems to have done a good job on the pacing and variation and conversational/insider kinda style he's going for and comes across as a genuinely decent guy, despite his misgivings during his youth and his somewhat jaded outlook of life given his experiences during Saved By The Bell and the wilderness years afterwards where hardly anyone in Hollywood would give him a job due to his symbiotic relationship with the biggest idiot on television.
HOWEVER, whoever edited his writing – some dude called Timothy Niedermann is credited with this honour – deserves to be shot. Now, before you all start with 'but you're the editor of sick chirpse and I notice loads of spelling mistakes on it every day,' bear in mind sick chirpse isn't my job (yet) and I don't get paid thousands of pounds to do it (yet); it's more of a cool hobby right now. But I digress, this Timothy Niedermann dude gets paid loads of money (probably) to edit this and bunches of other work and does a half assed job on it. Like, really half assed. There are spelling mistakes in this book, sentences that don't make sense, line breaks after the first word on a line and perhaps most shockingly of all in a published book, entire paragraphs repeated immediately after one another. Has anybody read this book except for me in the whole world and not noticed these errors so as to force a reprint?!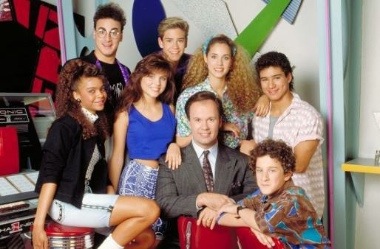 Anyway, once you get over this – and it isn't really that big a deal, just kind of surprising in an industry where attention to detail is so important – the book is a really entertaining pretty much no holds barred expose of Dustin Diamond's life during his time on Saved By The Bell. There are four sections to the book: the first where he dishes the dirt on each of his cast members, the second where he talks about day to day life on the show, the third where he tells some stories about being famous, and the last where he reflects on his time during the show. Only the second section really dragged – sure, knowing how a TV show works is kinda interesting but it's kinda boring too. Everyone bought the book for the behind the scenes scoop, and Dustin doesn't disappoint with this at all with some of the revelations completely knocking you for a loop.
Although not limited to the first section, Diamond's overt criticism of all his co stars is essential reading and he exposes some pretty juicy scandals in the book (Wanna know who was fvcking who on the Saved By The Bell cast? Well it seems like everyone was fvcking each other at some time, but check out my later piece for all the details), with Tiffani Amber Thiessen – who played Kelly Kapowski – coming in for the sternest criticism. It turns out (at least according to Dustin Diamond) that she's a money grabbing whore and mega slut. Every ten year old's dream, right?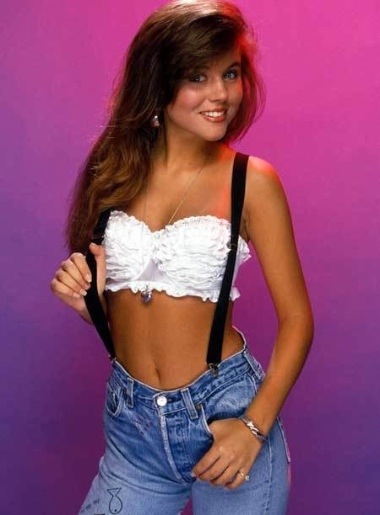 Actually, Mr Belding – or Dennis Haskins to give him his real name – comes off fairly well in the book and Diamond praises him as 'a real friend,' but I think this was more due to the fact that they worked together for so long due to both of their appearances on 'The New Class,' enabling this friendship to blossom. Even he isn't exempt from criticism though – Diamond refers to him as 'The Man from Everywhere' because he would claim to be from the same city as whatever important network person he ran into the corridor, in order to break the ice and get in with them. Dustin claims he must have heard this technique about 1000 times during his time on the show, with Haskins never getting caught out, no matter how obscure the city was.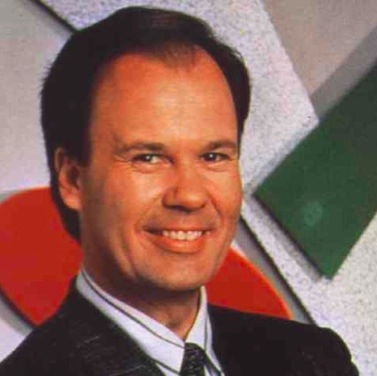 Later in the book, Diamond reveals he bumped into Haskins at an LA bar and he had put on a lot of weight and been dropped by his agent and this brings me to another point regarding the piece, and that is that it is remarkably sad and sobering considering it's the autobiography of the guy who played one of the most hilarious characters of the late twentieth century. I mean it's kind of cool what Diamond was up to during his teenage years – having $ex with over 2000 girls, getting high and smoking pot at Disneyland, being flown around the country to party and get wasted whilst doing promo for the show – but it kind of made me glad that I hadn't been exposed to that at such a young age, especially now as Dustin seems completely jaded with life having had so many people – including one individual he only refers to as Captain Douchebag and most heart-wrenchingly his own father, who Dustin claims lost him his fortune – completely betray his trust during his younger years.
In essence as well, you kind of get the feeling that by exposing all of this in a book that Dustin Diamond is really fvcking desperate to finally break the hold that the character of Screech has over him – 'we're so different, I smoke pot and have $ex with a bunch of girls, shoot BB guns at my friends and go out and get wasted all the time with a fake ID' – and that this book is his final shot at doing it. I guess it's a shame in that respect that hardly anyone even bought it. I'd recommend reading it but you can probably get everything you need from my soon to be published article about the biggest scandals on the show, so I'm just gonna recommend you read that instead. Sorry Dustin.