Ever since Ronda Rousey got knocked out by Holly Holm and lost her UFC Banthamweight Championship, the world assumed that the inevitable rematch would take place at UFC 200 in July.
Unfortunately it looks like that isn't going to be the case, as Ronda has decided to take more time off from the UFC and delay her comeback, instead focusing on her movie career and fun stuff like full body paint bikini shoots. UFC President Dana White explains:
The filming of the Roadhouse remake movie got pushed back.

She could do both, but the question is, should she do both?

She could do both, but why should she?

The filming is in a time frame where she'd finish before 200, but it would be cutting it too close.
Featured Image VIA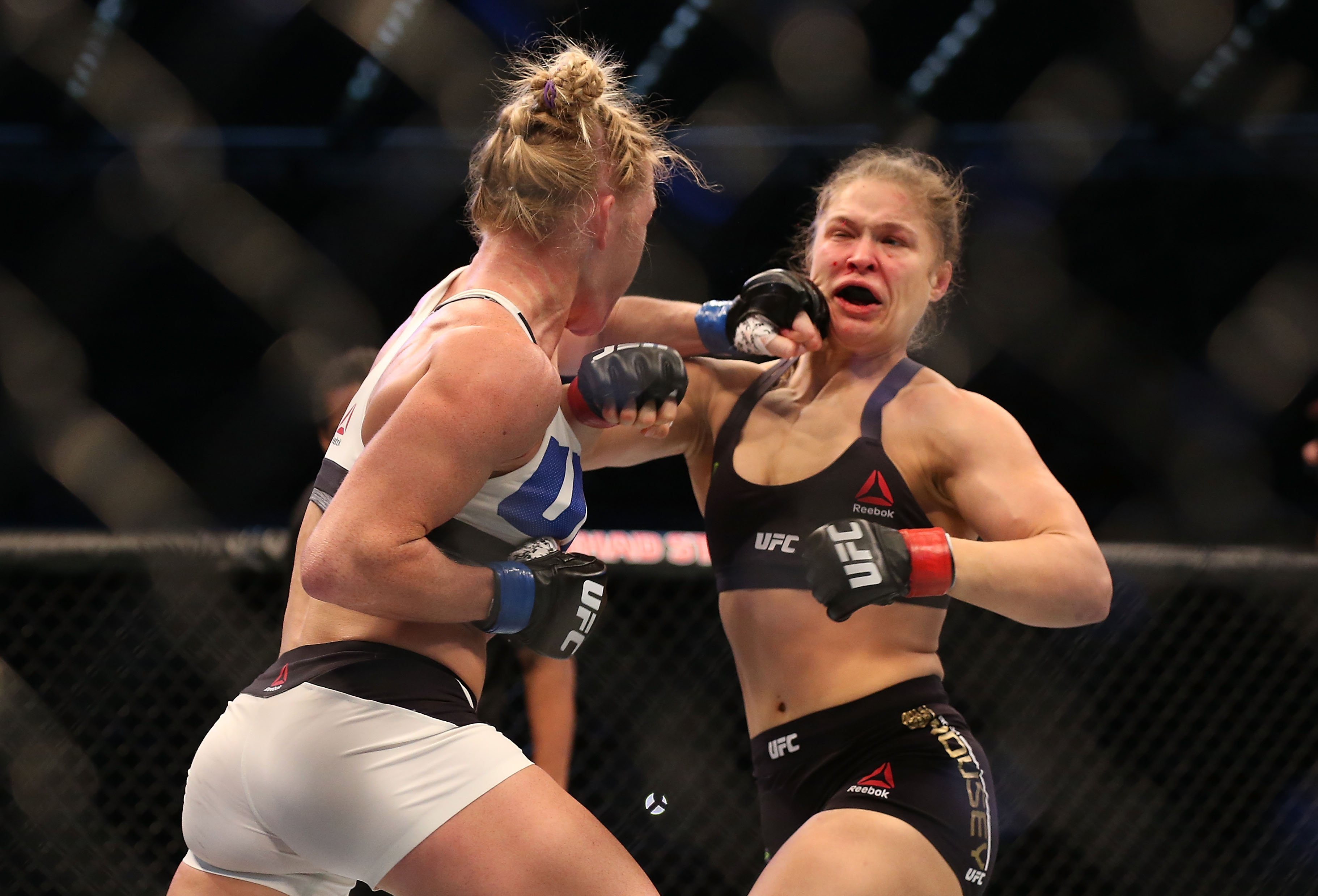 Image VIA 
The way I look at this one is, Ronda has worked her ass off for us for the last three years.

She's been fighting, promoting and building the sport.

If anyone deserves the time off, it's her.

The night [of UFC 193] Holly said she'd do the rematch and that Ronda deserved it and everything else.

So we were holding it for her if she wanted to do it. It doesn't look like she does though.
It seems like that's that then. White has assured us that the fight will happen at some point, but right now it looks like your guess is as good as mine. Even despite White's assurances that Ronda will do the rematch, there's no guarantees as her acting work seems to really be taking off so she could just walk away from the sport, although you get the feeling she would want to avenge her loss given her character.
Whilst we're waiting, we still have the massive UFC 197 card to look forward to though.