UFC 197 is shaping up to once again be the biggest event in the sport's history.
Conor McGregor will go up a weight division and challenge Rafael Dos Anjos for the lightweight title and seek to become the first ever simultaneous double champion in the promotion's history. Only two other men – B.J. Penn and Randy Couture – have held titles in two different divisions, but nobody has ever done it simultaneously before.
Although, McGregor had bigger 'name' opponents available to him – including Frankie Edgar, Nate Diaz, Max Holloway and a rematch with Jose Aldo – a fight with the lesser known Dos Anjos represents the biggest 'money' bout as the storyline potential of him becoming the first simultaneous champion is huge. It's going to be another massive fight and it's set to go down in Las Vegas on March 5th, which unbelievably is less than a couple of months away.
Featured Image VIA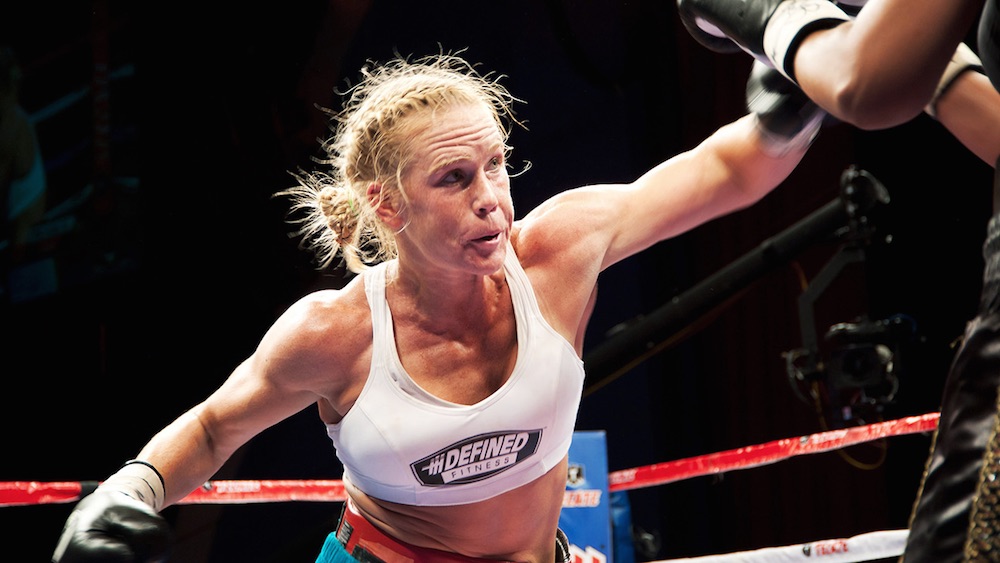 Image VIA 
Holly Holm is also set to defend her UFC bantamweight title against Miesha Tate at the PPV in a double main event. It was expected that Holm's next fight would be against a returning Ronda Rousey, but given that Ronda has no official return date, the UFC must have softened their stance on this and have allowed her to fight someone else before the inevitable rematch.
Tate might be best known for her failure to beat Ronda Rousey on two occasions, but she's been in the top five fighters in the division for a long time now and is on the back of a four fight winning streak so it makes sense for this fight to take place. It should be a doozy but we really need Holm to win so that rematch against Ronda is for the title – it just wouldn't be as good otherwise.
The event hasn't been officially announced by UFC yet, but multiple 'anonymous' sources are confirming it so it's as good as done. Mark it in your calendar, it's going to be a big one.
Get pumped up for it by watching this documentary that charts Conor McGregor's rise to the top.