Rob Ford has had a fair share of coverage here at Sick Chirpse because he's a Grade A pillock with meat for brains and spam for a face. He's like a living breathing John Candy movie. But whatever you think of the sort-of-mayor of Toronto, you wouldn't want to see him blown to bits.
Yesterday Rob Ford was sent a "very serious" email at around 2:00 pm (about 7:00 pm GMT) saying that if he didn't evacuate City Hall within 12 hours he would get blown up. In his own typical circus performer way he made it public and didn't bother to follow normal protocol. The police brought in the dog squad to have a sniff about but city hall was never evacuated and no bombs were found there, or at his brother's house. So it looks like he's survived again. He's bloody Jean-Claude van Damme. I mean how does a man that's been caught on video smoking crack and doing a fake Jamaican accent when hammered in a chicken shop manage to remain in politics and work in city hall?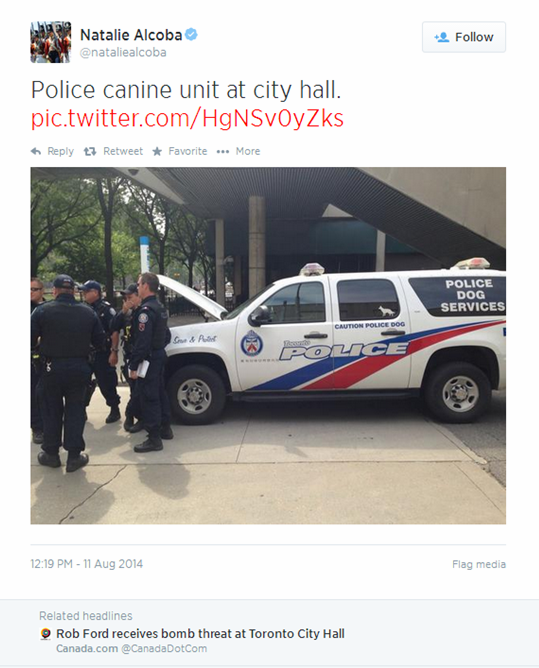 This is a man that argued that most tax payers should not be concerned with AIDS because "If you are not doing needles and you are not gay, you wouldn't get AIDS probably, that's bottom line…those are the facts". Mayor David Miller then pointed out that women are the largest growing demographic of people contracting AIDS, Ford responded that it must mean "they are sleeping with bi-sexual men". How is he still there? Anyway, I digress. So this is the email that Ford received…
I have already set up an explosive around. Since you guys have been back, it's been chaos. So here's the message: You have 24 hours to vacatge [sic] city hall. You and your brother. No fuss, no argument, no whinning [sic] no nothing. If you walk everything is fine but if you ignore this warning, cityt [sic] hall will disappear from this map and believe me, I am not joking… Bombs already set up.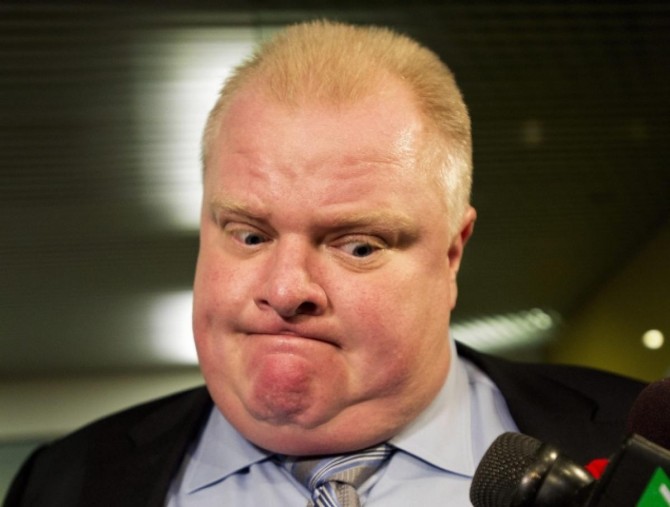 And this one went out to his brother…
What's wrong with your f–ing brother. I sent an email to him at city hall and he has 12 hours to vacate otherwise city hall will blow.
But, the 12 hour deadline has been and gone, Ford certainly hasn't resigned and no bombs have gone off. This bullet proof chump has survived again. Police may make inquiries into how he didn't really follow official protocol; he basically shouted "BOMB!" to Toronto's citizens but that's a wrinkle in the tissue compare to the other madness he's survived during his career. Oh well. I guess you've gotta love the guy, especially if he isn't mayor of your town.