In one of the more unlikely bits of news we've posted, a terrorist trial at Woolwich Crown Court involved the entire court having to sit through a compilation of old WWE star Ric Flair going 'Woo' over and over again.
Featured Image VIA
Three Muslim jihadists are on trial for allegedly plotting to behead someone Lee Rigby-style in the streets of Britain in the name of ISIS on Remembrance Day. Investigators managed to prove that Nadir Syed, 21, Yousaf Syed, 19, and Haseeb Hamayoon, 27, were "unnaturally interested in murders and beheadings" and were planning to carry out one out for themselves with a hunting knife they bought from a site called "bladebargains".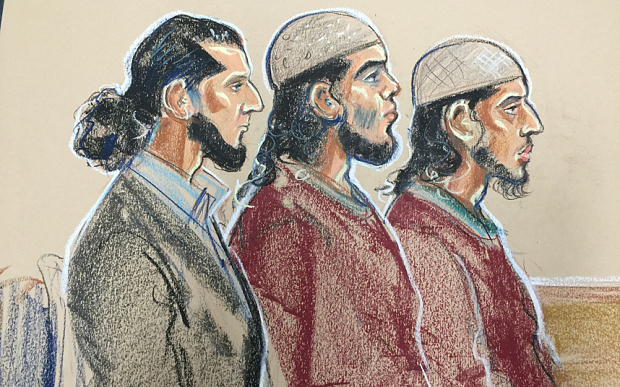 Image VIA
The men also had images of police community support officers on their phones, which is pretty damn incriminating.
They were arrested days before the annual remembrance events and weeks after ISIL preacher Abu Muhammad Al Adnani encouraged attacks in Western countries.
Anyway, according to Court News UK, the three would-be terrorists are HUGE fans of 'The Nature Boy' Ric Flair, and the court was shown a highlight video to explain their references to him in chat.
In what must be a first, Woolwich Crown Court has just been shown a video during a terror trial of WWE legend Rick Flair shouting 'wooooo'

— CourtNewsUK (@CourtNewsUK) November 4, 2015
Correct spelling is Ric Flair apparently. Apologies fanboys. The alleged jihadis used to reference the Nature Boy in their online chats

— CourtNewsUK (@CourtNewsUK) November 4, 2015
Not sure if this was the video they watched, but it's one that was on YouTube:
What a legend. If you're interested, check out our rundown of the Top 6 Pro Wrestling Villains of all time.