Red Dwarf has incredibly been going for almost 30 years with essentially the same cast, and it doesn't look like they're going to stop any time soon (or let those idiots get back to Earth) as another new series is starting this October.
Featured Image VIA
Cleverly entitled Red Dwarf XII (as it's the last series), Lister, Kryten, Rimmer and The Cat will be returning to Dave. Here's what the official Red Dwarf blog had to say about the series:
Red Dwarf XII is the twelfth series of the legendary comedy, once again written and directed by Doug Naylor and following last year's series XI, voted "Best Comedy of the Year" and "Best Returning Comedy" by British Comedy Guide. The original cast of Chris Barrie (Rimmer), Craig Charles (Lister), Danny John-Jules (Cat) and Robert Llewellyn (Kryten) are back for six brand new episodes recorded in front of a live studio audience at Pinewood Studios.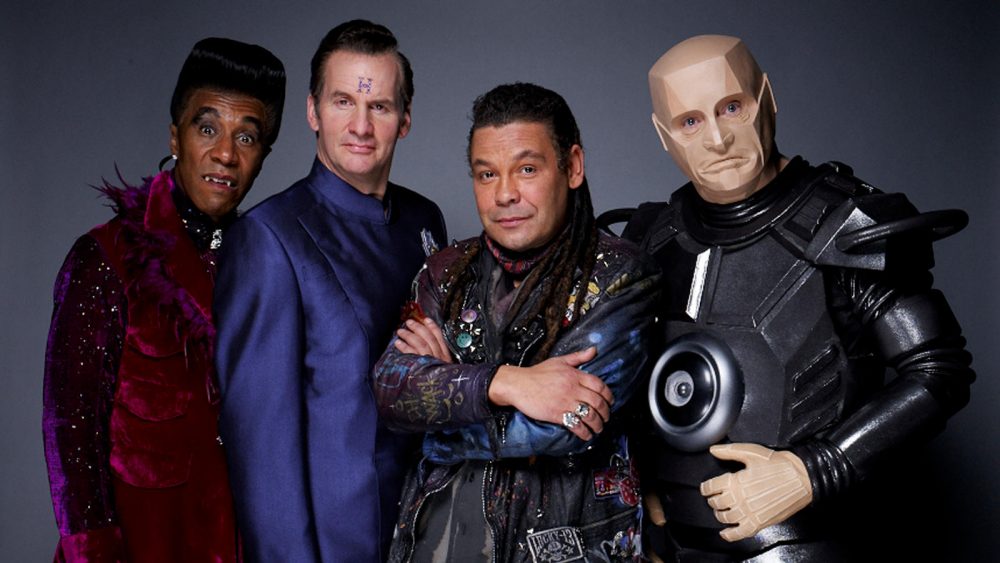 For the very first time, the rest of the crew discover just how it feels to be Kryten when they're arrested by the Mechanoid Intergalactic Liberation Front. The Dwarfers come across a ship where criticism is illegal, and a space station where the crew have developed a cure for evil. When all the machines on Red Dwarf go on strike Rimmer and Kryten hold a Presidential election, while The Cat faces an identity crisis like never before when he discovers he needs glasses. Lister discovers a simple update of the ship's latest software could be a matter of life or death. Finally, Rimmer decides to leave Red Dwarf in search of a parallel universe where he isn't such a massive loser.

Featuring a whole host of star guests, smart sci-fi and ingenious comedy, Red Dwarf XII returns to Dave exclusively this October.
Sound pretty par for the course really doesn't it? Red Dwarf is always pretty funny though even after all this time, but I do kind of hope that they manage to give the series a proper ending before someone in the main cast dies. I hate to be morbid, but they are all getting on a bit now.
For more Red Dwarf, check out Craig Charles banging crack in the back of a taxi. Legend.