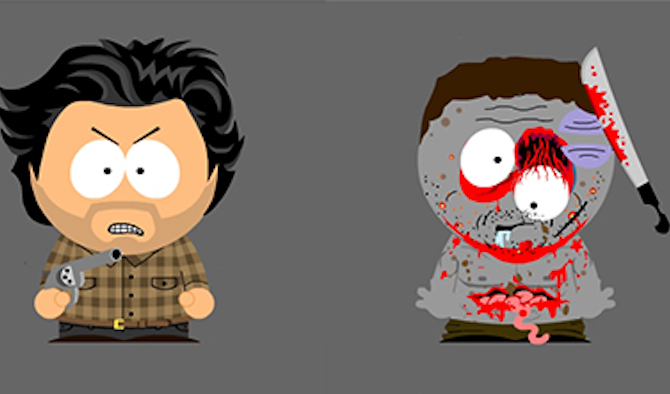 Like ten pints of mild and half a dozen pickled eggs, some things were just meant to go together. You don't like pickled eggs? Go crack open the sun dried tomatoes, then, you great bumflap… Next you'll be telling me you don't like South Park or The Walking Dead.
No? Well drag your pointless eyeballs somewhere else then; you ain't wanted round these parts. Now say what you like about The Walking Dead, but it's the best prime time zombocalypse TV show I've ever seen. Yes, the comics are darker. Yes, Andrea is more annoying than an itchy arse in a standing still competition. But it's still pretty good for all that.
South Park, South Park, South Park… to anyone over a certain age it was a game changer. Probably a bit old hat nowadays, but in its heyday it was ripping the shit out of anyone and everyone that one simply didn't mock in decent company. Anyway, it's not like they're making a one off mash-up or anything – these are just some pictures I found on some random site. Enjoy.
☛ Read This Next – 10 Celebs As Zombies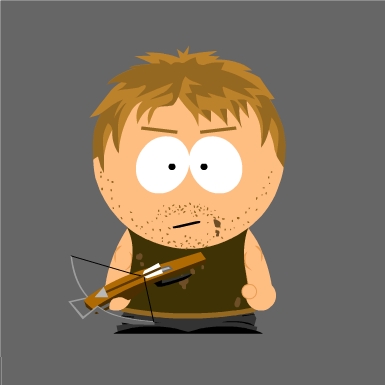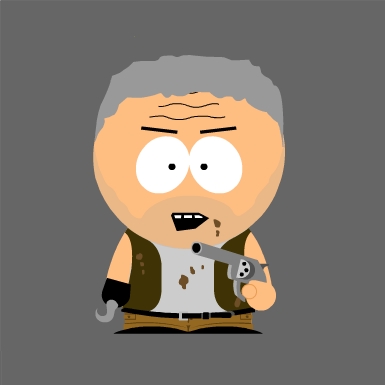 ☛ And This – Canadian Politicians Debate Zombocalypse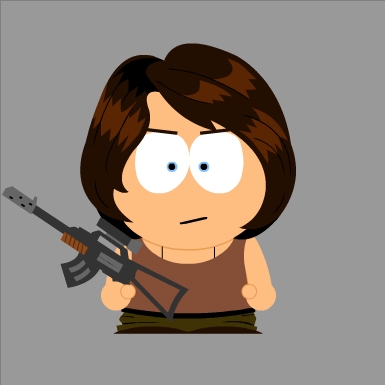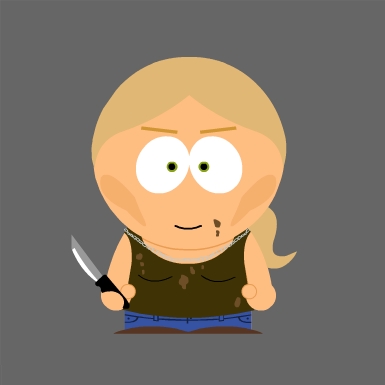 ☛ And This – The Stoners Zombocalypse Guide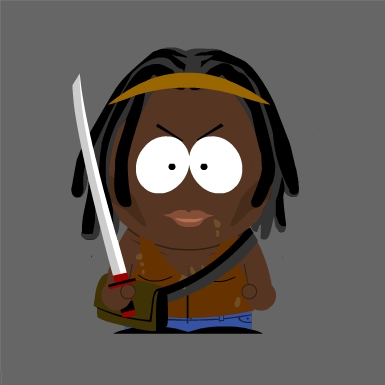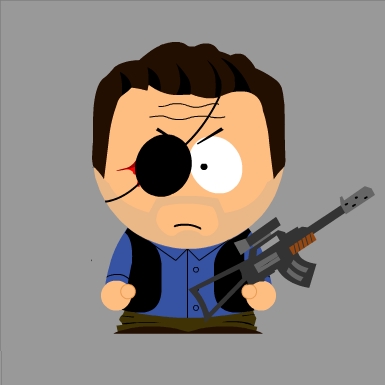 ☛ And This – World War Z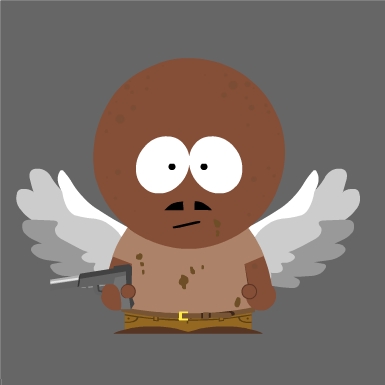 ☛ And This – Zombies Spotted In New York