Obviously everyone is sticking the needle into Conor McGregor following his loss to Nate Diaz on Saturday night, but most people are just calling him a pussy like Tyson Fury and Jose Aldo, whereas his scheduled opponent before injury Rafael Dos Anjos has actually come out with a criticism that makes some sense.
Speaking on MMA Hour, Dos Anjos said the following about why McGregor decided to pick Nate Diaz as his opponent after Dos Anjos himself pulled out of the fight with a broken foot:
A lot of guys offered to fight him.

He picked Nate Diaz, who wasn't training for sure. He didn't spar once for this fight. So he picked the easiest one on his mind.

That guy (McGregor) thought he was going to win.

Nate Diaz is a tough opponent, he's hard to finish, he shows a lot of heart. Conor didn't show a lot of heart.
Hmm. You could say he's got a point there, although the fact Conor even went through with the fight and agreed to do it at Nate's weight level might say otherwise. It's a definite point of contention though.
Featured Image VIA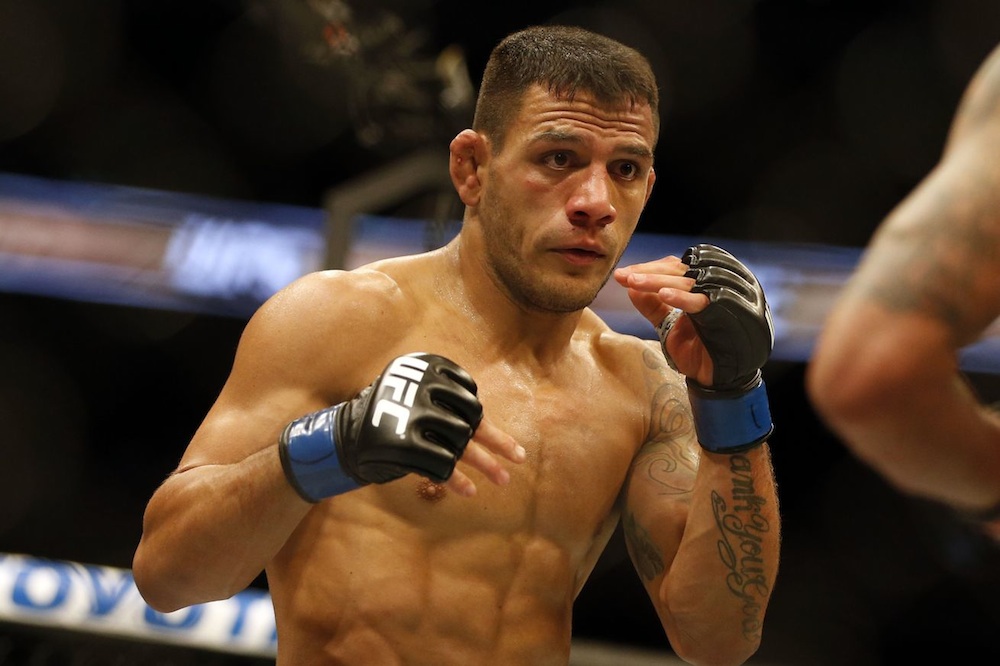 Image VIA
Of course, Dos Anjos couldn't resist having a dig at him as well after that, and let fly with the following insult, as well as stating that he doesn't really regret the fact he'll probably never get a chance to fight him now:
He's a lion when he's punching someone, but when people punch him he's a cat. He has a chicken heart.

I don't need to fight him to change my life. He doesn't deserve a fight for 155 pounds, he just got submitted by number five ranking with 10 days' notice.

This guy doesn't bother me, he got exposed and everything he talks. I think everybody saw the truth. Even Holly Holm didn't tap.

Be a man, show some heart.
I doubt Dos Anjos is going to be the last person to have a dig at Conor following his loss, but at least he came up with a point that was better than calling him a pussy for tapping out. Fair play. At least Conor will always be able to say he completely rinsed him in their press conferences.