Back in April last year we covered the story of the man who was drugged and had his MacBook Pro, debit card, and PIN stolen in Central London, and was subsequently defrauded of £7000.
What the laptop's new 'owner' didn't realise was that the victim had installed tracking software on the laptop and soon enough had an avalanche of information about his attacker at his finger-tips, including his embarrassing browsing history, and, most importantly, details of eBay accounts listing items that had been bought with his stolen card. He also had the location of the man (and presumed thief) in possession of his laptop — everything he needed to see some justice, right?
Wrong. You'd think all that information would be enough for the police to take action but despite countless submissions of evidence and attempts to get things moving by the victim, the police did nothing.
Fast forward a few months where our hero arranged an undercover sting operation with Channel 5 who met with the laptop thief and caught him on camera as he was presented with photos of his masturbatory habits (exclusively BBW), and asked to answer for his crimes (stealing the laptop/debit card, not furiously wanking to BBW videos).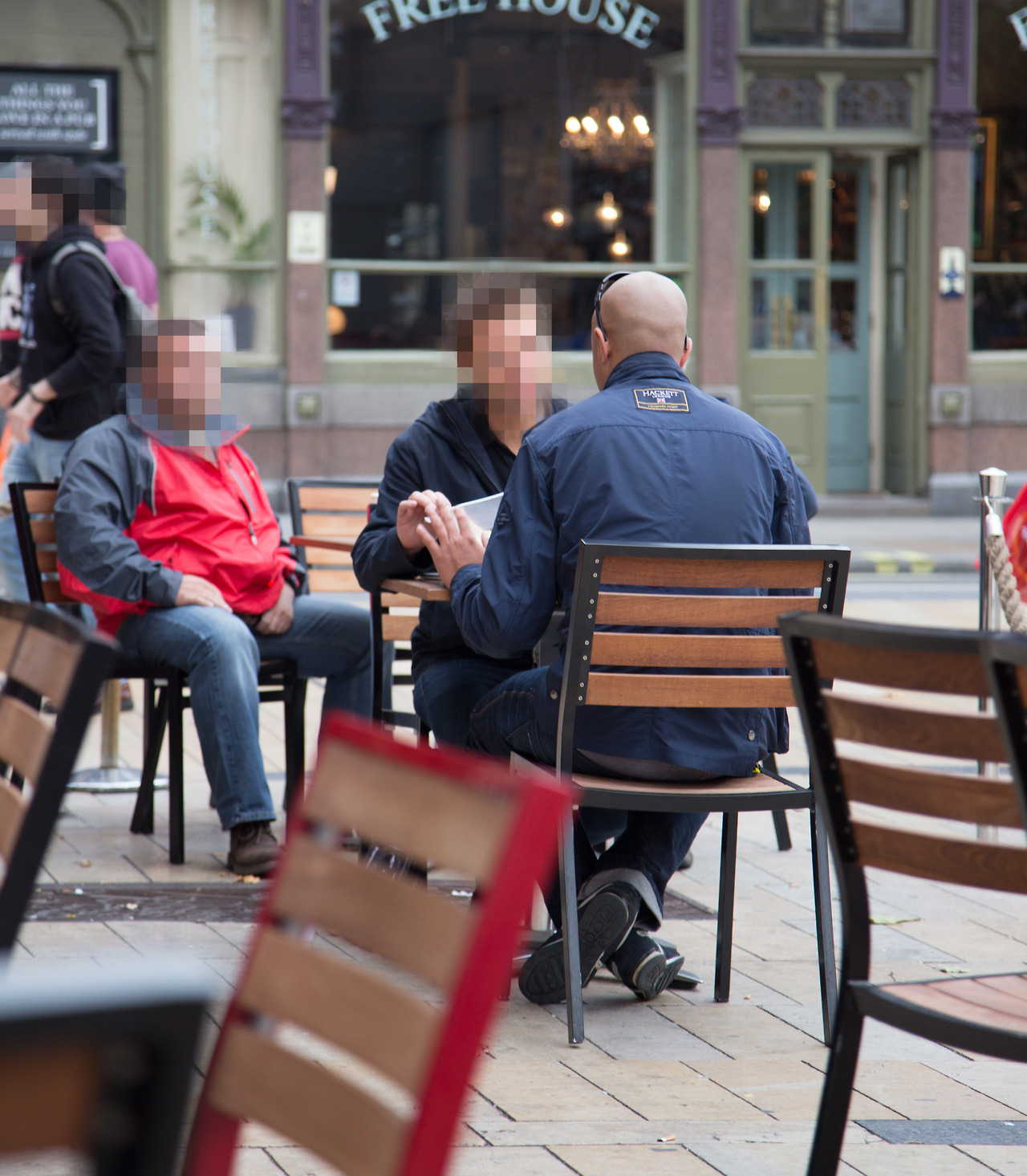 The laptop thief freaked out as the realisation hit him that hundreds of thousands of people had Gogglebox-style access to his webcam shenanigans and that he wasn't the undercover evil genius he thought he was. He got up and escaped from the cameras and probably thought he had entered bizzaro-world or something.
The thief went home and presumably Googled 'laptop thief bbw' or something similar and found his mid-wank facial expressions plastered all around the web on sites like Sick Chirpse. He likely didn't take too kindly to the nickname Plumpy either as he was soon sending weird messages to our Tim and death threats to the original owner of the laptop and creator of Plumpergeddon.
Justice, however, was right around the corner…. click over to discover how Plumpy met his downfall.