Paddy Power has been known for its controversial marketing campaigns in the past, with the most recent stunt being the resurrection of a David Moyes statue outside of Anfield. We took a look at other quality publicity stunts by the bookmakers.
1. Granny Gamble (2002)
This one is hard not to laugh at but may be the cruellest of them all. The bookmakers boasted the most complained-about advert in 2002 when they depicted two elderly women crossing the road, attaching odds to whichever one was most likely to be run down by the oncoming 4×4.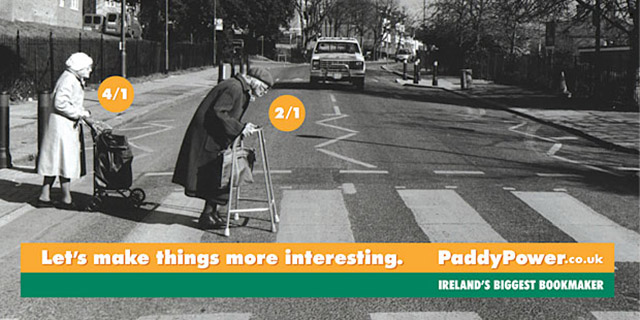 2. Thou Shall Not… Gamble? (2005)
Paddy Power released their own adaptation of the Last Supper back in 2005, but it's safe to say this did not gain a lot of religious approval. The billboard posters depicted Jesus with stacks of poker chips gambling with his followers. I know, how ridiculous — Jesus was clearly more a slot machine kinda guy!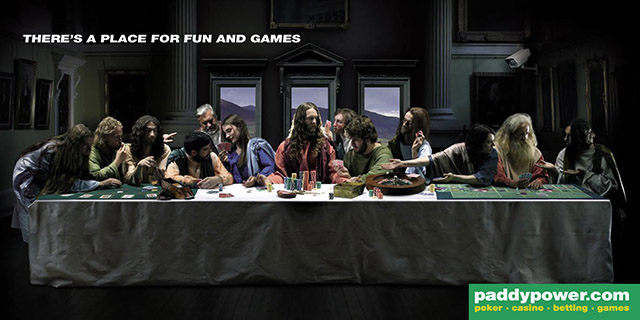 3. Blind Football (2010)
Again, the most complained advert of that year. Watch the video. This is comedy gold.
[yframe url='http://www.youtube.com/watch?v=DEmA_QF30GI']