Pigs in blankets are undeniably excellent and delicious but I've never even thought about the fact that someone might hold a party solely dedicated to them and featuring over 100 different varieties of them – I guess that's why I'm not a Michelin starred chef though.
Featured Image VIA 
Jim Thomlinson is a chef with over 12 years experience in the business who has created a menu that features 32 different possible combinations of pigs in blankets that range all across the spectrum from vegan to full on streaky bacon. He's now searching for a venue in Kent to house his new project after the original venue he had lined up for it closed down unexpectedly.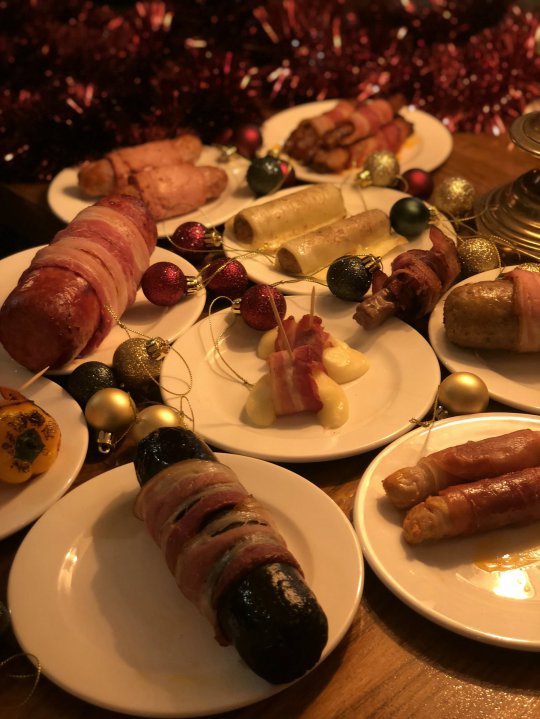 Here's what he had to say about it:
Pigs in blankets is the flavour I look forward to most at Christmas – I always steal so many off the roasting tray.

I look forward both to making epic versions of the traditional pig and putting a new spin on the concept.
Can relate. Hope that Jim manages to get this sorted out ASAP because a pigs in blankets restaurant is something I didn't know I needed but am now desperate to experience. Even if it means having to travel down to Kent for it.
For more of the same, check out this giant pig in blanket that ASDA are releasing this year. Need to stick that on the menu too thank you very much.