The young man's been at it again!
After his strip club shenanigans in Texas and then hooking up with a Panama prostitute the other week, Justin Bieber has just been snapped sneaking out of a brothel in Brazil while covered in a giant bedsheet by his minders. One of his security team freaked out at the paps and sprayed water at them in a fruitless attempt to stop them taking pictures.
Biebs was partying with a friend inside the popular whorehouse Centauros in Rio de Janeiro and left the venue with two bashful young ladies: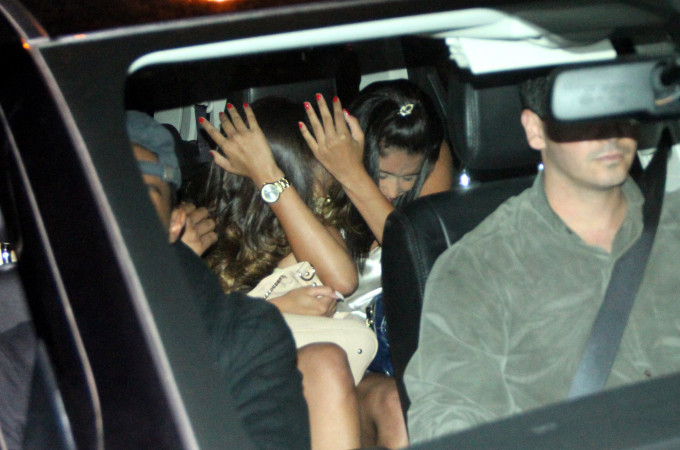 Prostitution is legal in Brazil though running a brothel isn't. These two girls – assuming they worked at the place – would have set Bieber back between $200 and $400 a pop – a snip for the young millionaire!
☛ More Bieber Antics:
Beliebers Worried That Bieber Looks Tired, Don't Realise He's Just Really Stoned
Dude Has Surgery To Look Like Justin Bieber