It looks like we've finally reached the point where internet trolls have evolved to not just talk shit online, but to roll up to your front door and wind you up in person.
Featured Image VIA
Naturally they're filming the whole thing too, which puts rapper Joe Budden in a bit of a pickle. I mean, how is anyone meant to take him seriously as a rapper unless he chases down these kids and murders them?
Especially when they look like this:
https://twitter.com/PhillyCustoms/status/757358080455643137?ref_src=twsrc%5Etfw
Think 2Pac would have let these little shits get away with cussing him out in front of his own house? Not a chance. Even P Diddy would have merked these guys off.
Naturally, Twitter came out with some top memes:
https://twitter.com/MacArthurDean/status/757369460114071552?ref_src=twsrc%5Etfw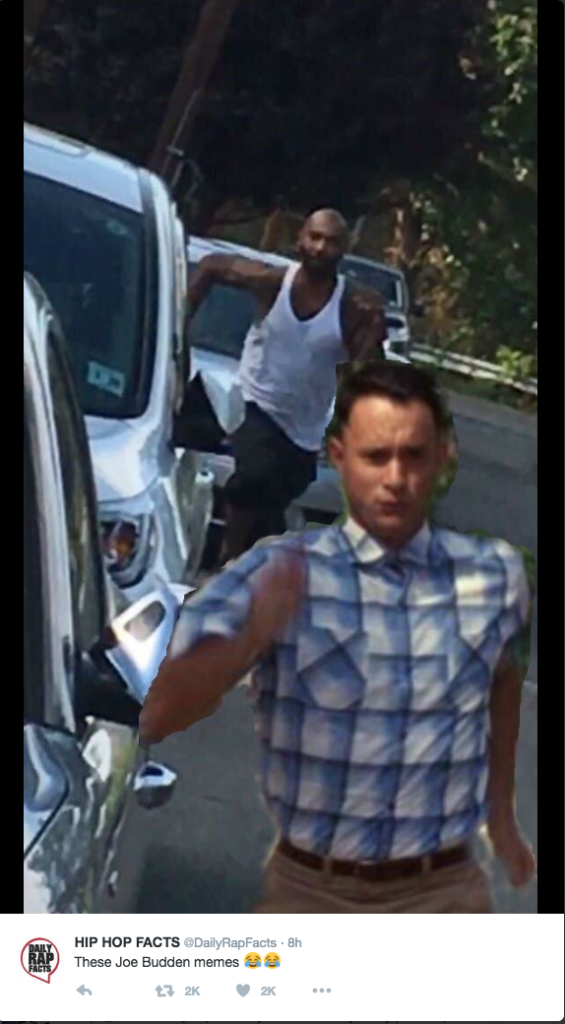 Credit to Budden, he was sensible about the whole thing in the end:
These are some of the greatest memes ever, but I truly hope u kids don't make running up to ppl's homes a thing. It's dangerous.

— Joe Budden (@JoeBudden) July 25, 2016
For the time UK police removed a mugshot of a wanted teenager from the internet because Facebook wouldn't stop trolling him, click HERE.