Unless you're this dude, chances are you're not going to look too hot in a mug shot. In fact the Internet is positively jam-packed with mug shot collections featured the laughable and downright terrifying.
Featured Image VIA
In the case of 18-year-old Caylan Clossick though, people have been ripping the piss out of his ears so hard this week that police have been forced to take his mugshot down.
Here's the original post they made – since removed: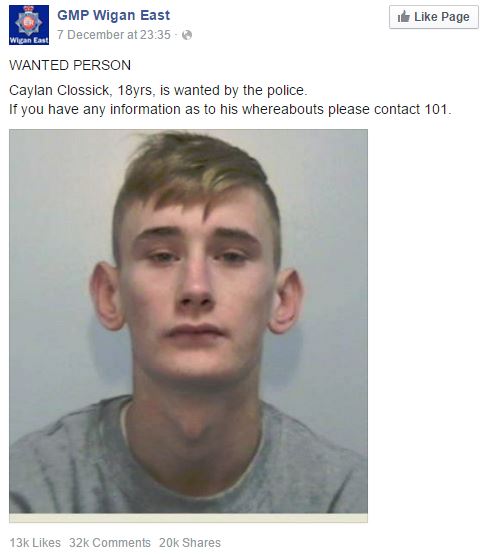 And the abuse he's been on the receiving end of this week: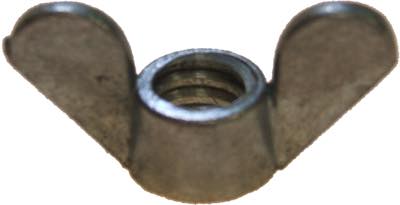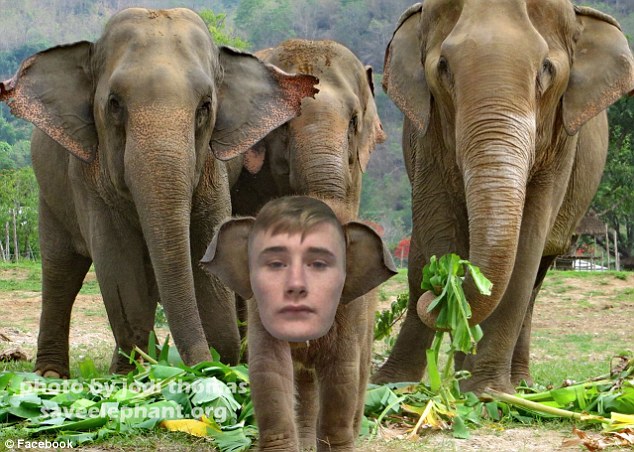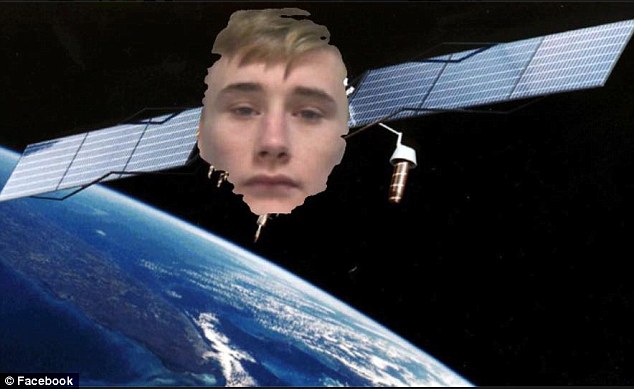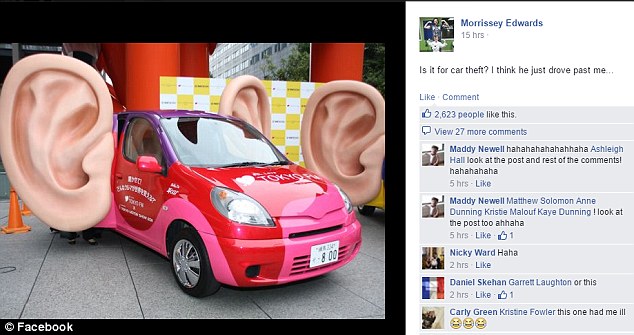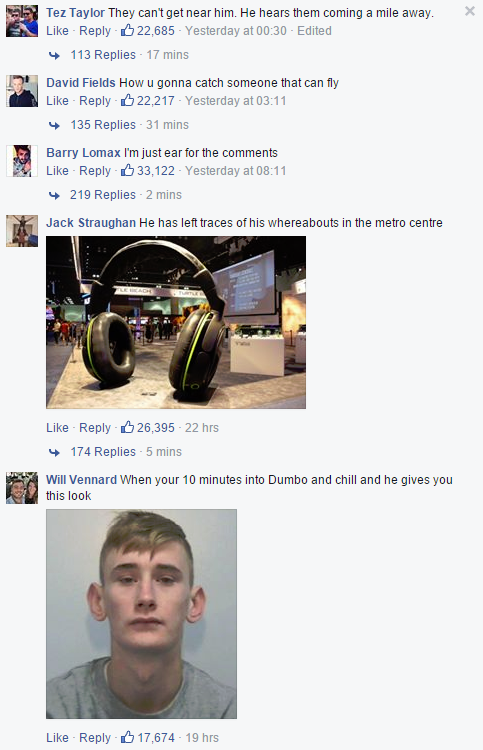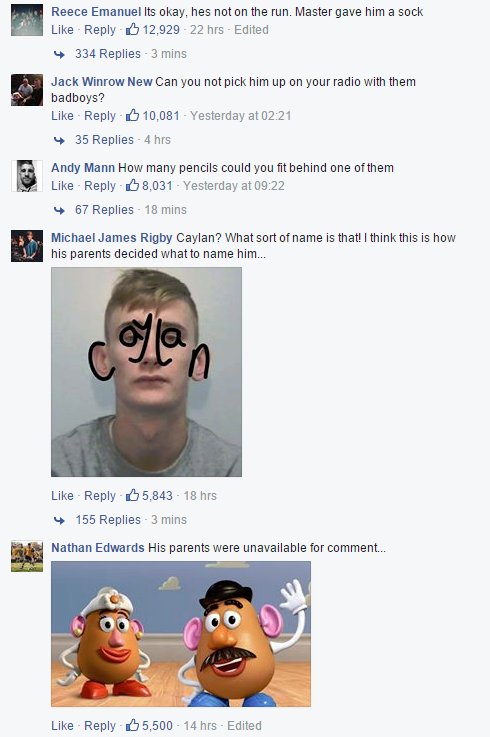 Ouch. What can you say really? The Internet is a ruthless place.
Clossick is wanted in connection with a burglary in his area. All things considered he's done pretty well to evade capture thus far.
Could always chop them off and live the rest of his life as a parrot – like this nutter did (NSFL).