Even though Jeremy Clarkson was fired by the BBC last week after punching his producer in the face, it's emerged that this isn't quite the end for him and Top Gear just yet.
That's because Clarkson has a much more lucrative contract with BBC Worldwide that requires him to appear at Top Gear Live events all over the world. The tour stops in Sydney, South Africa, Belfast, Sheffield and London and has sold over 200,000 tickets, standing to make the BBC close to £11 million.
However, if Clarkson doesn't appear then it's possible that everyone who has bought tickets might actually sue the company which would be a major disaster for everyone. Everyone is trying to sort it out, with suggestions to get it going including renaming the event to either 'MPH Live' or 'Clarkson, May and Hammond Live' which sound kinda crappy but I suppose get the job done.
Featured Image VIA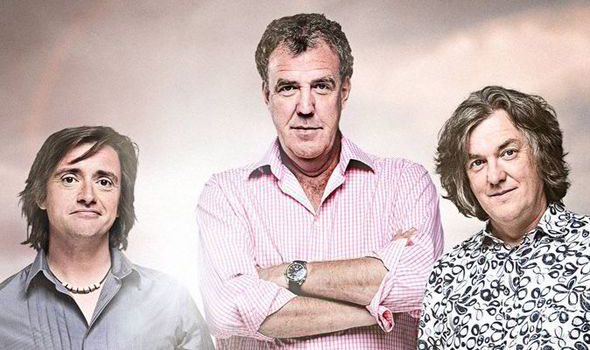 Image VIA 
The first event is in Sydney next month. A BBC source offered the following comment to encourage people that it might actually happen:
Talks are going on to try and ensure this event goes ahead. The main priority is the thousands of people who have bought tickets. The feeling in Sydney is that the three presenters want to do it, thousands of fans want to see it, so just get it on.
Fingers crossed I suppose.