Following on from the numerous hacks that they've experienced in the last few weeks, and threats from the hackers that they're going to go 'all 9/11' on cinemas that show the movie last night, Sony announced that The Interview's New York City premiere tonight has officially been cancelled. Right now it's unclear whether or not the event is going to be rescheduled.
It hasn't been directly stated that the premiere has been cancelled because of the recent 9/11 style threats, but it doesn't take a genius to put two and two together and determine that that's probably the reason. This is the first time that an event associated with the movie has been cancelled – you might remember last week that the Hollywood premiere went ahead as planned but that all red carpet interviews were banned so there was no danger that James Franco and Seth Rogen would say anything stupid and get them in any more trouble. That isn't cancelling the event, but it's pretty heavily compromising it so it seems like it was inevitable that something like this would happen sooner rather than later.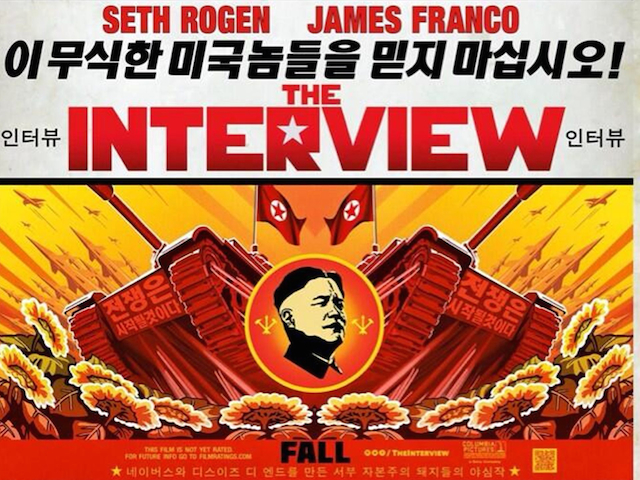 For what it's worth, Homeland Securty has said that they don't think that the hackers' threats to blow up cinemas showing The Interview are that credible – and why would they? It seems like a giant leap to go from cyber terrorism to actual terrorism because obviously the stakes are a lot lot higher – however you can never discount threats like that so they're being taken very seriously.
As such, Sony is leaving it in the hands of the individual cinemas as to whether or not they want to actually screen The Interview, which pretty much means that it's destined to lose money. On top of this, given how crap the reviews of it have been and all the negative publicity surrounding it, it looks like it could possibly even signal the end of Seth Rogen and James Franco's careers. Guess it wasn't such a funny idea to ridicule Kim Jong-un after all.