A couple weeks back we revealed how hacker group 'Guardians of Peace', working under instructions from North Korea, hacked into Sony's files and retrieved their passwords (it really wasn't too difficult), and released a bunch of private information, including this bizarre list of actor aliases.
The latest leak features several e-mail exchanges between major Hollywood players Scott Rudin and Amy Pascal who were working together on a Steve Jobs movie written by Aaron Sorkin, before the studio pulled out last month. David Fincher was scheduled to direct and Chistian Bale was going to star, but it never got underway.
This prompted a furious e-mail from Scott Rudin to Amy Pascal:
You've destroyed your relationships with half the town over how you've behaved on this movie, and if you don't think it's true, wait and see… you don't deserve one exhalation of breath on your behalf. You've behaved abominably and it will be a very, very long time before I forget what you did to this movie and what you've put all of us through.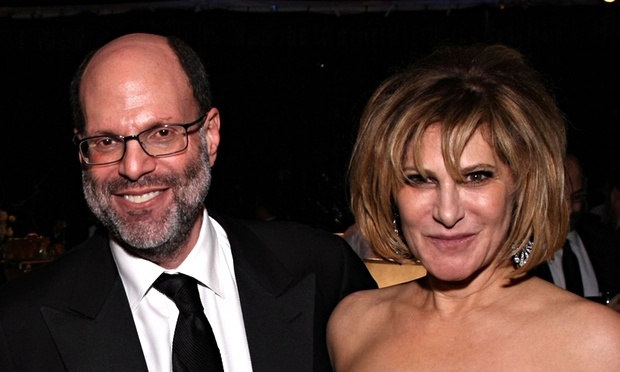 The pair had previously worked together on The Social Network and Captain Philips which were both successes, so not entirely sure what went wrong here but it seems the blame is being put on Pascal.
That's not all though — other e-mails between the two reveal Angelina Jolie was offered a role in the Steve Jobs film but then told the pair she'd rather be cast in a planned Cleopatra movie.
Rudin e-mailed Pascal with the following:
Shut Angie down before she makes it very hard for David (Fincher) to do (the Steve Jobs film). There is no movie of Cleopatra to be made and how that is a bad thing given the insanity and rampaging ego of this woman and the cost of the woman is beyond me.
In a follow-up e-mail, he wrote:
(Angelina is) a minimally talented spoiled brat who thought nothing of shoving this off her plate for 18 months so she could go direct a movie (Unbroken). She's a camp event and celebrity and that's all and the last thing anybody needs is to make a giant bomb with her that any fool could see coming.
That's gotta sting a little. In other leaked e-mails, Fincher tells the pair that casting Adam Driver in Star Wars is a "terrible idea" and Rudin calls Her and True Grit producer Megal Ellison a "bipolar 28 year old lunatic".
Hackers Guardians of Peace are demanding Sony's upcoming comedy The Interview goes unreleased, which we have a feeling ain't gonna happen.