A Michigan man who ignored his girlfriend when she told him to stop playing the lottery because he was just wasting his money has hit the $1 million jack pot on a scratch card.
Featured Image VIA
The man, who's chosen to remain anonymous (wise move), said:
I stopped to get gas and the pump didn't print out a receipt so I grabbed a couple of $5 winning tickets and went inside the store. On my way in, my girlfriend told me not to buy any Lottery tickets, but I didn't listen. I bought one 50X The Cash ticket and paid for it with my two $5 winners.
He kept the ticket hidden from his girlfriend, then the next morning scratched it off while on the toilet and boom — life changed forever.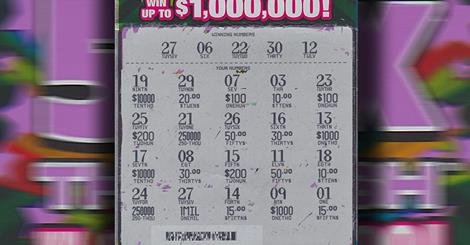 I can't even begin to imagine the satisfaction of not only winning the lottery, but rubbing the ticket in my stupid girlfriend's face after she specifically told me not to buy a ticket. I don't think you can actually win at life any harder than that. She literally cannot advise on anything now. Any time she tries boss him about all he has to do is whip out that $1 million winner and the argument's over right there.
Moral of the story: don't listen to your girlfriend, it could be end up being the difference between being a millionaire and an average joe your whole life.
READ NEXT:
Top 5 Tips For Winning The National Lottery (Legit)
7 People Who Fucked Up Big Time After Winning The Lottery
A Convicted Sex Offender Just Won $3 Million The Lottery